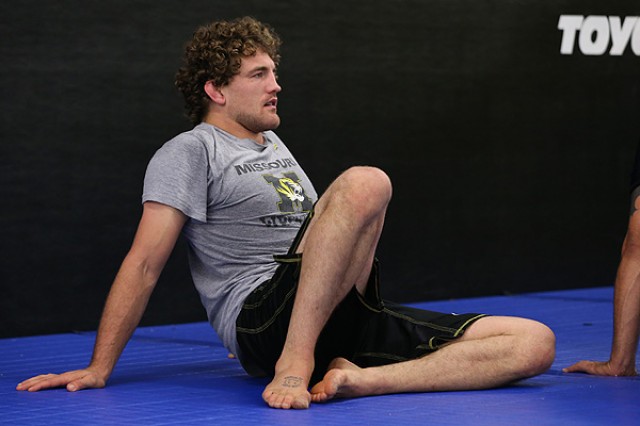 As of today, former Bellator Welterweight Champion Ben Askren will no longer defend the strap inside the Bellator cage. With no ties to the organization, Askren is now a free agent.
Bellator CEO Bjorn Rebney stated:
I've said it many times, Ben's a completely one-dimensional fighter who is utterly dominant in that dimension. I had a number of discussions with Ben and it became clear it was time for both parties to move in different directions. We've relinquished any right to match here and Ben can sign with whoever he chooses to sign with. Ben's been at Bellator since the start of his career, I respect him and what he's accomplished and wish him the best wherever he goes.
Askren has been fighting professionally since February 2009, he hasn't lost a single fight and currently holds an outstanding MMA record of 12-0 and 9-0 in Bellator. His focus now is to fight inside the Octagon, and is hoping to beat up UFC fighters in the very near future. However, UFC President Dana White showed no interest in signing him, as of late.
I am now free to go to the @UFC and beat whoever I want.

— Ben Askren (@Benaskren) November 14, 2013
We'll continue to you updated on Ben Askren, so stay tuned to Yell! Magazine for more.