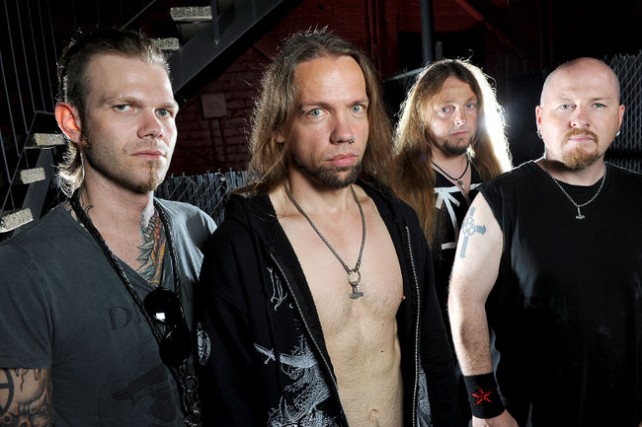 The full album stream of TÝR's new album, Valkyrja, is currently available at www.metalblade.com. It's only up through till September 16th, so if you love TÝR and can't wait till the album's release date (September 17th) to hear it, now is your chance.
Earlier this week, we brought you the new TÝR video for "Blood of Heroes," which is an awesome song. It's no surprise that the rest of the album is equally epic. Yes, the stream also includes the bonus tracks, which are an Iron Maiden cover ("Where Eagles Dare") and a Pantera cover ("Cemetery Gates"). I feel like the Maiden cover was less of a stretch for the band, so when I put on the Pantera song, I was very pleased with its sound. However, the true test would be how TÝR would handle the heavy parts. I can say that these parts are pretty fucking awesome. You have to check it out for yourself.
See our previous article for tour dates and purchasing information.
Rock Hard \m/