Do you believe in ghosts?
Phantasmagoria can be added to the growing pile of anthology films, which has recently been seeing a renaissance. Just off the top of my head we've recently seen news about The ABCs of Death (and it's upcoming sequel), Paris, I'll Kill You, and V/H/S (and its sequel). Since seeing Creepshow many moons ago, I've been a fan of the anthology horror genre. For some reason it's always reminded me of The Twilight Zone, one episode of which still haunts me.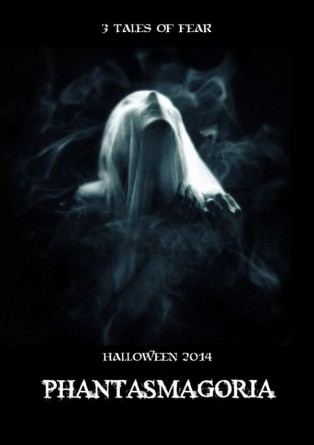 Phantasmagoria is a Franco-Italian co-production that will get underway this September in, well, Nice and Rome. From the visionary horror minds of filmmaker Domiziano Cristopharo (House of Flesh Mannequins, Bloody Sin of Horror, Poe: Poetry of Eerie), Mickael Abbate (Creeeps!), and Tiziano Martella (Legio XIII), Phantasmagoria will tell three "shocking tales of horror that will take you beyond fear."
The filmmakers are classifying this as "fantasy/horror," which loosely translates into something about ghosts, which I find scary as hell.
The plan is to release Phantasmagoria to theaters in France and Italy sometime around Halloween 2014.
Rock Hard \m/