Who would have ever thought that "The American Gangster" would interview UFC Middleweight Champion Anderson Silva before a big fight? I bet you didn't see this coming by a long shot, but it all went well aside from a few awkward moments during the interview.
UFC Tonight analysts Chael Sonnen and Kenny Florian chat it up with Silva and ask him obvious questions, such as why pros like GSP are picking Chris Weidman over him, UFC Light Heavyweight Champion Jon Jones, retirement, and much more. Above all, Silva insists he is "very happy," and it's going to be "the great fight" with Weidman Saturday night.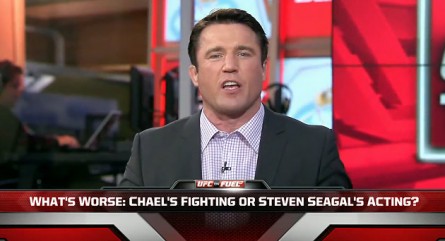 Also, make sure you don't miss the UFC 162 LIVE weigh-in at 7:00 p.m. ET this evening.
httpvh://www.youtube.com/watch?v=KupiFc6y-GI#at=140