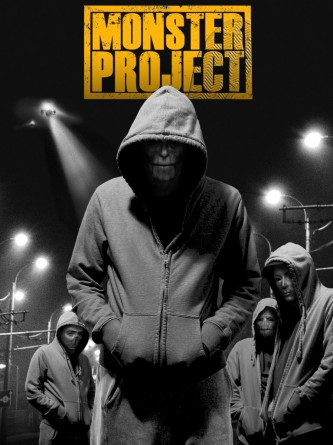 The Monster Project falls into two genre categories: Monsters, which is beloved by most, and found footage, which is loathed by most. I feel like the found-footage genre suffers from what I call the "Michael Jackson effect." Back in the day, everyone professed to hate MJ circa his Bad album, yet he was a top draw for concerts and sold more records than any other artist. (I'm considering renaming this the "Nickelback effect.") So, everyone claims to hate found-footage films, but the box office doesn't reflect this sentiment (how else are they able to make five Paranormal Activity films?).
At any rate, The Monster Project recently completed its Kickstarter campaign above and beyond the goal, and that means production of this multiple-monster tale begins in July. If the information on the official site, www.themonsterprojectmovie.com, is correct, there will be one vampire, one skinwalker, and one demon in Victor Mathieu-written/produced/directed film.
What, no zombies? While its obvious that The Monster Project will borrow heavily from the found-footage genre, it might be less apparent which films. From the trailer and teasers, I'm putting my money on Grave Encounters.
Check out the trailer (above) and the teasers (below) and let us know if you feel terrified.
The Monster Project – Teaser 1
The Monster Project – Teaser 2
The Monster Project synopsis:
Help us expose the truth about monsters!

The Monster Project is a found-footage feature horror film about three young filmmakers who set out to find and interview people who claim to be real monsters for a documentary they were hired to make. Unfortunately for them, what they discover is much bigger than they expected.
Rock Hard \m/
httpvh://youtu.be/or4yfPR_BSU