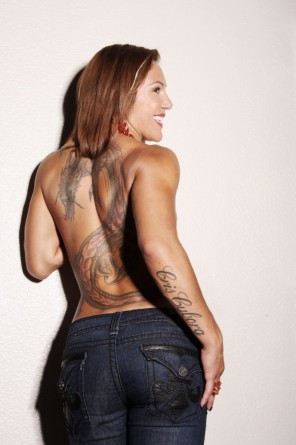 Cris Cyborg is officially back in business in the world of women's MMA, wining her first pro fight against Fiona Muxlow in Invicta FC on Friday since her license was suspended for a year with a fine of $2,500. Cyborg defeated Muxlow via TKO in the first round, and now moves on for a 145-pound title shot with Marloes Coenen for the Invicta FC Featherweight Championship in a few months. When Cyborg was under the STRIKEFORCE banner back in 2010, she defended the title against the Dutch standout for 3 rounds, marking it as one of her toughest fights to date.
But before that goes down, let's look back in the archives and see what happened behind closed doors during training practice at Cleber Luciano's gym in Huntington Beach in 2009. While training with Tito Ortiz, she demonstrated her power, slamming Tito into the mat at one point in the video. You should keep in mind Tito's body also weighs 80 lbs more than her own body weight. Take my word for it, everyone was shocked in the gym, including Tito.
It's an impressive video clip that shows the skill and strength of Cyborg, who I can clearly understand why is the most feared female MMA fighter in the history of the sport.
Check it out!
httpvh://youtu.be/Gf6-hZ2wIls