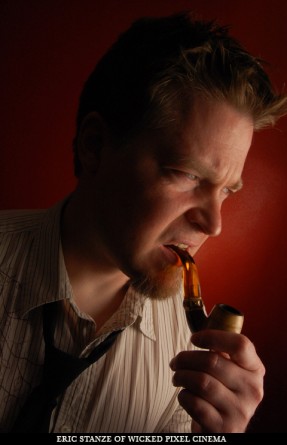 Recently I had the privilege to interview a great independent film director, Eric Stanze. Stanze represents everything that I enjoy about the independent film world. Focusing on the art of the craft and story over crazy effects. He works hard and it shows in all of his films.
This is my first interview so I thank Mr. Stanze for taking the time to answer my questions. Enjoy!
What are a few of your favorite horror films?
THE EXORCIST, THE CHANGELING, NIGHT OF THE LIVING DEAD (1968), DAWN OF THE DEAD (1978), CREEPSHOW, VIDEODROME, THE SHINING, BLACK SUNDAY, BLACK SABBATH.
What are a few of your favorite non-horror films?
THE GODFATHER I & II, APOCALYPSE NOW, 2001: A SPACE ODYSSEY, NETWORK, SERPICO. Newer films, WINTER'S BONE, NEVER LET ME GO. Almost everything by David Fincher.
Who are some of your personal influences?
When I was very young and first trying to be a filmmaker, I was heavily influenced by Sam Raimi, George Romero, and Wes Craven. On a personal level, my grandfather was a huge influence – he was very supportive when I was making student films as a teenager.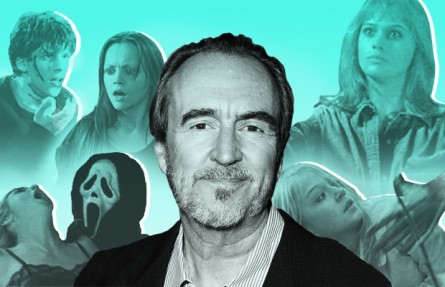 What would you say is the mission or goal you hope to achieve through film?
Filmmaking provides amazing life experiences. I want this to continue, while I keep adding to my skill set as a director. I like to do something completely different with each movie I make. Each film is like a class – I become a more well-rounded filmmaker and improve my skills. You don't get that when you keep making the same kind of movie over and over. Plus, the variety gives me a greater range of life experiences – shooting in new places, working with new people, researching new things.
Of all the films you have made so far, which one are you happiest with?
I tend to move on, emotionally, when I am done with each film. I'm always most excited about my next movie.
Continue reading the Eric Stanze interview on the jump…