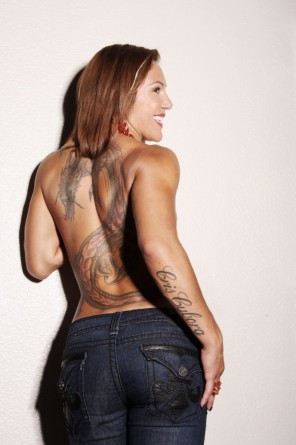 Inarguably Cris Cyborg (10–1) is the scariest female fighter in the MMA who imposes the biggest threat for Ronda Rousey (6-0) to date. Rousey currently holds the UFC Bantamweight Championship and will be the first female to step inside the Octagon against Liz Carmouche in February.
However, before the UFC confirmed the bout, everyone was anticipating the fight between Cyborg and Rousey, but because Cyborg was banned for a year for testing positive for stanozolol after the STRIKEFORCE Women's Featherweight Championship against Hiroko Yamanaka, the Rousey fight was put on hold until Cyborg would finally get her license back to fight professionally.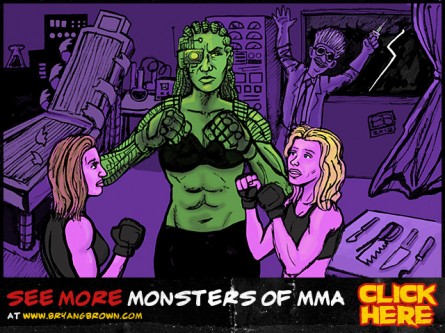 Unfortunately, since the release of Ortiz's statement with Inside MMA, things still don't look favorable for Cyborg, who has been trying to negotiate a deal with the UFC to fight Rousey at 145 pounds. But, because the UFC only has the bantamweight division for female fighters, it continues to insist that she makes the cut. Rousey also clearly stated previously that she won't move up and that opponents should come to the champion, not the other way around. Cyborg's foremost argument is that she wants to have a family in the future, and Ortiz also believes that the health risks to make the cut will impair her ability to have children.
Ortiz stated further:
Right now, we're actually waiting for [the] UFC to release [Cyborg]. We asked for them to release her, so Dana White actually talked to me yesterday. They gave an offer, I went to Cyborg and she said she didn't want to do it — and we just asked for her release.

Since [the UFC] isn't doing a 145-pound weight class, what else can they do? Now she's going to be released. Maybe we'll go look somewhere else and you can see Cyborg crush another woman's face in.
At the moment, Cyborg is waiting to be released by the UFC and from the sound of Ortiz; we will possibly see her fight in Invicta FC.
httpvh://youtu.be/ngrOrDcT9Fg