The new poster for
Texas Chainsaw 3D
has been revealed, and it's leaving us with some mixed feelings. On the one hand we're excited about the film, which is scheduled for a January 4, 2013, release. On the other hand, we can't get over how clown-like the mask
Leatherface
is wearing. Put a little rouge on him and he'd be
Stephen King
's Pennywise.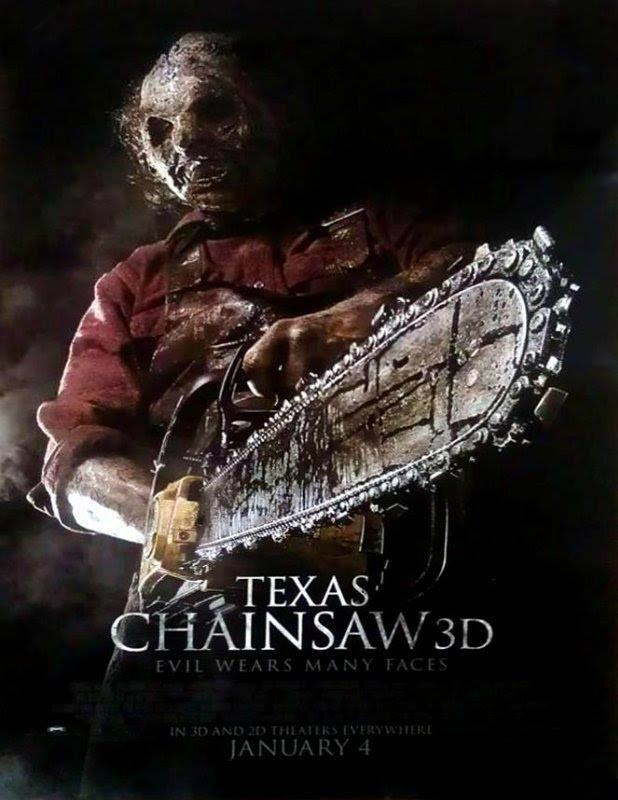 Texas Chainsaw 3D is apparently the direct sequel to the 1974 classic. The premise of the new film is a young woman, Heather (Alexandra Daddario), goes to Texas with some of her friends to collect an inheritance… and Leatherface (Dan Yeager) is part of the prize. (Gunnar Hansen also appears as Leatherface in archive footage.)
Directed by John Luessenhop (Takers, Lockdown) and starring Alexandra Daddario, Tania Raymonde, Scott Eastwood, Dan Yeager, Bill Moseley, and Elena Sanchez, Texas Chainsaw 3D is bound to divide fans as much as this poster does.

Let us know what you think in our comments section below… or die.
Rock Hard \m/