Welcome to Suicide Monday on
Yell! Magazine
. Each week we're going to bring you a favorite girl or two who were featured on
SuicideGirls.com
during the previous week.
Please leave a comment in the designated section below to tell us what you think of our sexy selection.

What constitutes a "favorite" Suicide Girl? Well, she has to meet a few of our standards: She should be fairly heavily tattooed and/or pierced, into one or more of our topics of interest (heavy metal/hardcore rap, horror/sci-fi/action movies, MMA, and/or specific types of video games), and seemingly interesting as a person (as best as we can judge from the brief bio SuicidGirls sends us), and sexy.
Why SuicideGirls? They say it best: "SuicideGirls is a community that celebrates Alternative Beauty and alternative culture from all over the world." Hey, we're into that subculture thing too.
Don't forget to click on the thumbs to see larger versions of the pictures.
---
The Girls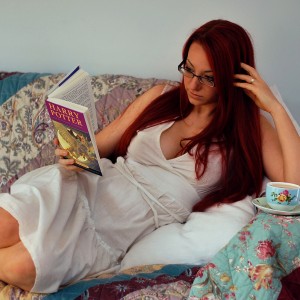 Yes. That's a bloody Harry Potter book Countessa Suicide is reading. While we would normally not tolerate such tasteless acts, we'll let it slide for this SG just because she claims to be a metalhead. This Outback girl cites her scars from having open heart surgery as body mods, and while that's hardcore, we think that's kind of like saying Evil Dead was a great film.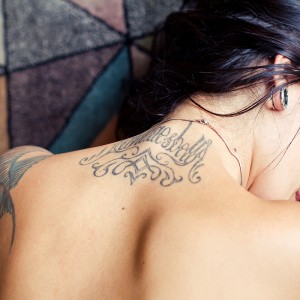 If Mindi Suicide doesn't like drunk people, then she must dislike the whole world because she's so damn intoxicating to look at. This 23-year-old Colombian shoe designer has fantasies of having public sex and being a porn star. We're pretty sure a few of our readers would like to help Mindi fulfill those fantasies. We say, as long as she keeps those high heels on.
---
Age: 24
Location: Australia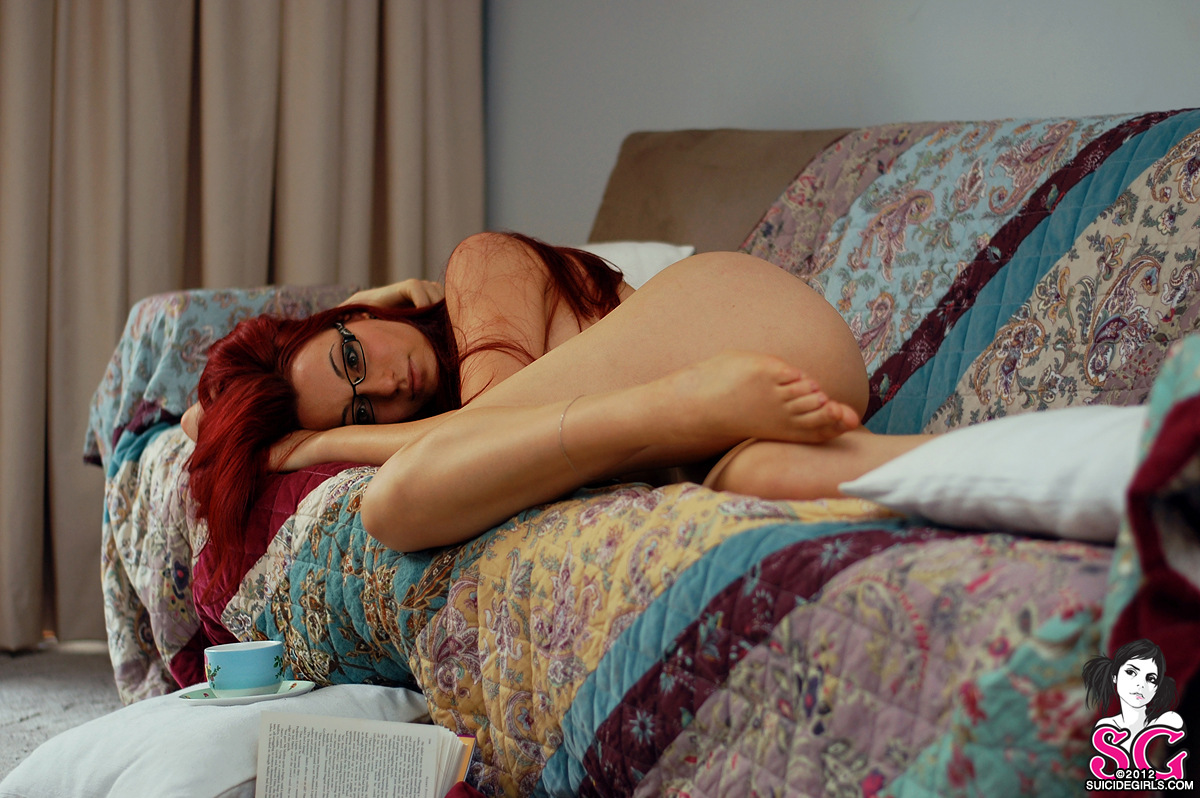 Occupation: Naked dancing lady and architecture grad
Stats: 5'7″, natural boobies
Body mods: Scars from open heart surgery, 3 earlobe piercings (2 stretched), retired nipple piercings, willy wagtail back tattoo
I am looking for: Whomever comes along
My kink factor: I buy sex toys at the hardware store
My pigeonholes: Crafty, arty, designwank, fashionista, retro, hillbilly, punk, metalhead, hippy, rockabilly, bookworm, geek, diva
Into: Corsets, punk, metal, industrial and twee music, designing tattoos, books, sustainable living, vegetable gardening, food preservation, ducks, shootin', The Paleo diet, graphics, and pretty things
5 things I can't live without: Computers, My watch… legs?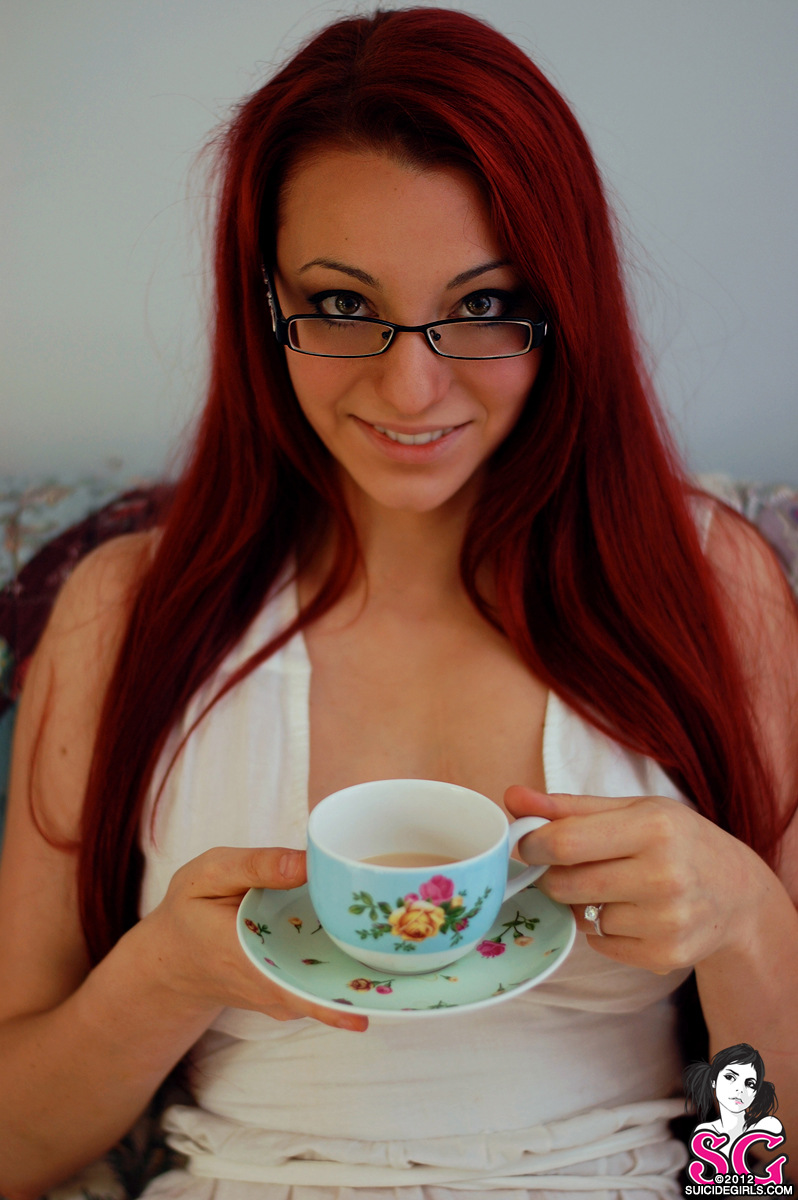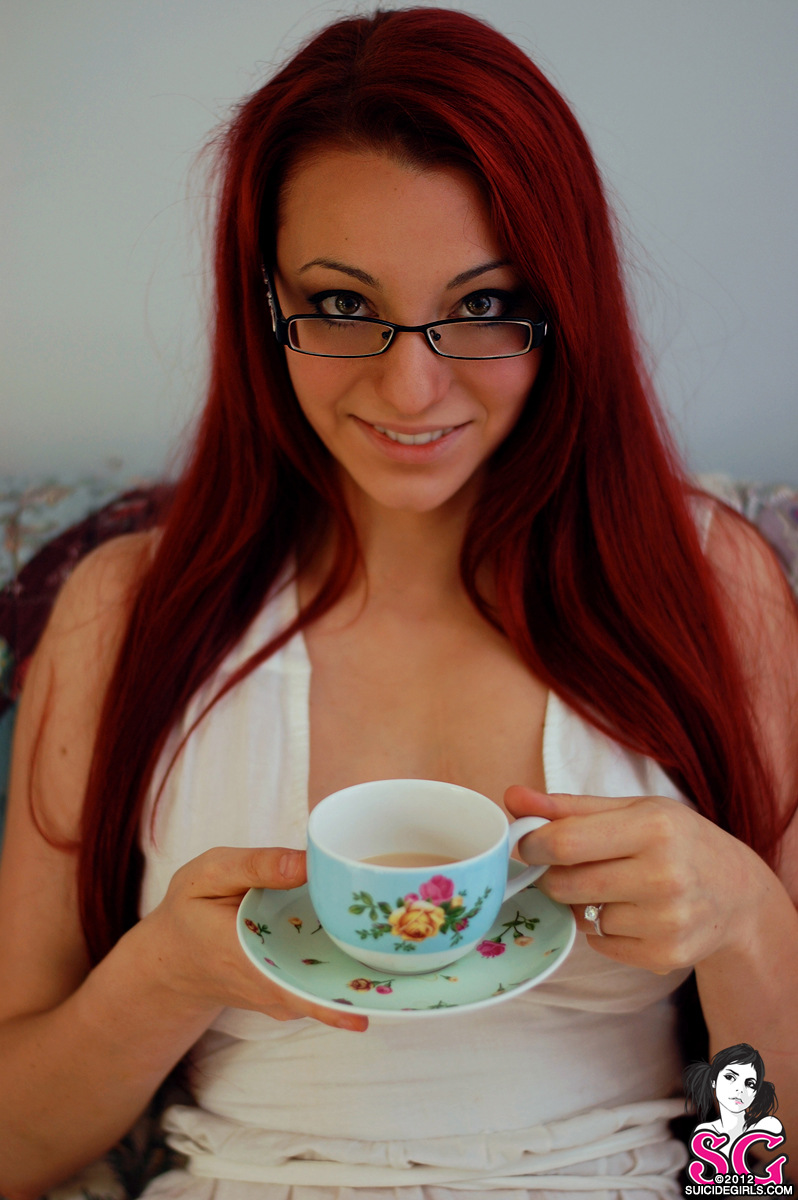 Bands: Muse, Nine Inch Nails, Alkaline Trio, Blackmore's Night, Metallica, Mojo Juju and the Snake Oil Merchants, Lacuna Coil, A Perfect Circle, Infected Mushroom, The Prodigy
Films: Chocolat, Lord of the Rings, Lost In Translation, Amelie, Beauty and the Beast (Disney!!), Star Wars (the old series), Twilight, Life Aquatic, Harry Potter, Pirates XXXX
Books: Harry Potter, Pawn of Prophecy, Polgara, The Complete Jack the Ripper, Chronicles Of Narnia, Redemption of Althalus, Complete Guide to Self Sufficiency, Cheesy romance novels of any description, The Primal Blueprint
Find out if the Colombian this week, Mindi Suicide, has any junk in that trunk…