Impressive! That's what has to be said about Hypno5e's new track "Acid Mist Tomorrow," which is off the forthcoming album of the same name. France doesn't usually come to mind when one thinks of heavy metal, but these experimental heavy metallers are looking to change that. If you're brave enough to get over you freedom fries, you might actually find that Hypno5e has something to offer. Check it out.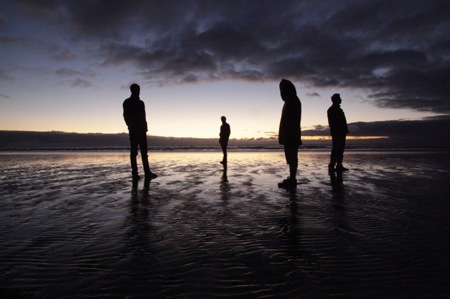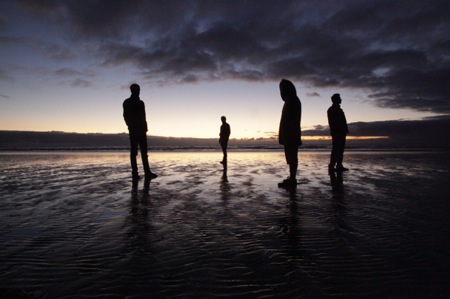 FRANCE – French experimental heavy metal quartet, Hypno5e, has launched a pre-order for the band's upcoming sophomore release, Acid Mist Tomorrow, via their official Hypno5e Bandcamp page. The album can be pre-ordered in the CD format or as a CD/merchandise bundle pack. Fans who pre-order the album this month will receive their copy weeks before the official digital release date on February 22nd.
Hypno5e recently unveiled the album's title track, which has garnered instant acclaim across the Internet from fans and critics alike:
"We haven't heard the whole album yet, but assuming that the title track is representative of the rest of the album, I'm looking at a Top 15 entry for this year for sure," wrote MetalSucks.net.

"The 10-minute experimental/progressive metal track ranges from Gojira-like intensity and aggression to beautifully haunting atmosphere," commented HeavyBlogIsHeavy.com. "I'm sure this album will end up on some Best Of 2012 lists."
Check out the debut single, "Acid Mist Tomorrow," we're sure it will move you. Also, check out the teaser trailer for the album:
Acid Mist Tomorrow Track List
1. "Acid Mist Tomorrow"
2. "Six Fingers In One Hand She holds the dawn Part I"
3. "Six Fingers In One Hand She holds the dawn Part II"
4. "Story Of The Eye"
5. "Gehenne Part I"
6. "Gehenne Part II"
7. "Gehenne Part III"
8. "Brume Unique Obscurité Part I"
9. "Brume Unique Obscurité Part II"
Acid Mist Tomorrow was produced, mixed, and mastered by Hypno5e and Benoit Pouzol at Studio La Chévre and Belberoad Studio. The album's artwork comes courtesy of Hypno5e drummer, Thibault Lamy.
Hypno5e is:
Emmanuel Jessua – Guitar, lead vocals
Thibault Lamy – Drums, samples
Jonathan Maurois – Guitar
Gredin – Bass, backing vocals
Rock Hard!
httpv://www.youtube.com/watch?v=B2wDYm23MKg&feature=youtu.be