Ubisoft Shanghai has released amazing screenshots over the past two months for their upcoming title, I Am Alive which, is scheduled to be released this winter. I Am Alive is currently being developed on "LEAD", the same engine used for Splinter: Conviction, and was originally considered to be a triple-A release, but was later downgraded to a single-A.
The gallery above is all of the most recent screens for I Am Alive with a new addition that was released just a few hours ago.
---
I Am Alive Story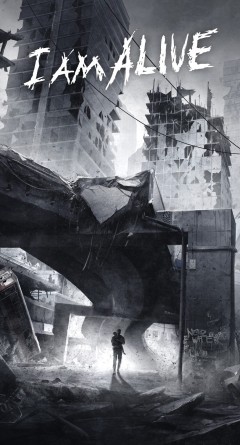 One year after, a worldwide cataclysmic event that wiped most of the human race, a man struggles for survival in a desolate city as he tries to reunite with his long lost wife and daughter. In this post-apocalyptical tale, there are no supernatural threats, just an everyman who faces a decaying and hazardous world and humanity's darkest inclinations. Will you hang on to your humanity and help strangers or are you ready to sacrifice others in order to survive?
---
I Am Alive Key Features
The dead city of Haventon, immersive and treacherous
Explore the destroyed, crumbling city across different atmospheric levels, climbing your way to safety. Environments tell the story of the world as it stood before and of what has happened to the city and its people.
Unpredictable encounters
Survivors will adopt different behaviors and adapt to your actions. Some are friendly and need assistance, some are scared and others are hostile and will use group tactics to take you down. Will you go out of your way and sacrifice your few precious resources to help those in need?
Intimidation-based combat
Combat is deadly and ammo is scarce. Players will have to use deception to deal with enemies. Cowards may bow down fast to the threat of an empty gun, but aggressive enemies will put you to the test.
Stamina and resource management
Every effort has its cost. Manage your stamina skillfully to gain access to hidden. Look for resources and supplies scattered throughout the city: water, food, gas, medicine, tools, climbing gears, weapons, ammo and anything else that you can salvage from the destroyed city could prove helpful in your quest.
Source: I Am Alive Official