Rashad Evans showed the world why he is the number one contender after dominating the rejuvenated Tito Ortiz. UFC 133 was all about the rebirth or the realignment of the status quo and after a devastating knee to the solar plexus, normality was restored to the light heavyweight division.
After a whirlwind few weeks, Tito Ortiz had the opportunity to step into title contention by beating a ring rusty Rashad Evans. However, Evans was far from rusty. After the Jon Jones fallout, Evans left Greg Jackson's Gym in order to get a camp without split loyalties. He joined Imperial Athletics and benefited from a training camp devoted to getting him in shape for his UFC 133 bout. He looked great at the weigh-ins and went on to show that he has lost none of his speed following his 14-month layoff.
The fight started brightly enough for the underdog Ortiz- scoring a takedown early on. He was unable to do any real damage but was surely winning the round on the judges' scorecards. Late in the round Evans appeared to find his range and an opening as he started landing heavy hooks and body shots to Tito who fired back with knees. The round ended with Evans on top after a powerful high impact slam.
Second started with a dazed looking Ortiz trading with Rashad but nothing much landed. The fight fell to the mat with Ortiz slapping on a tight-looking guillotine choke but he only half guarded and Evans was able to escape. Evans then converted his dominant position into damaging strikes. Ortiz showed great defence from the bottom as he fought for survival. Ortiz got up to his knees but Evans hit him with a crushing knee to his midriff. Ortiz wilted to the floor before being finished with strikes.
---
What Next for Rashad?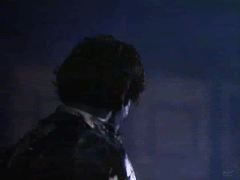 With this win Rashad has kept his place at the top of the division and will face the winner of Rampage Jackson versus Jon Jones.
Imperial Athletics Evans would pose a more versatile threat to Jones than Rampage and the change of training camp and apparent development of his game will mean that Jones won't be as sure about what Rashad he will be facing.
Evans has fought Jackson before and beat him. However, if Jackson does manage to beat Jones, I would have to guess that he was able to stop Jones from taking him down. If so, that would be evidence to suggest that Evans won't be able to exploit Jackson's former Achilles heel like last time.
---
What Next for Tito?
This fight was, in many ways, a win-win situation for Tito. By stepping up at short notice to fight the number one contender saved the card for the UFC and earned him major brownie points with
Dana White
. No one expected Tito to win but at the same time they accepted him as a valid replacement. Fans were perhaps lost in the intrigue of the Rocky story and now, as we sit in the aftermath of an Evans win, we acknowledge the elephant in the room that the jump up in competition was too steep.
After finally getting to take his well-earned break from fighting, a step down in competition will give the rejuvenated Ortiz the chance to make a proper run at the title without unexpected spikes.
Possible fights for Tito Ortiz:
Ronny Markes versus Karlos Vemola (winner)
Eliot Marshall versus Brandon Vera (winner)
Rich Franklin
Alexander Gustafsson
Kyle Kingsbury
provided by AHB (A HUNDRED BATTLES)