As Nick Diaz's venture into boxing broke down, the next logical step appears to be a super fight with UFC welterweight champ Georges St-Pierre. Boxing promoter Don Chargin had contracted Diaz to box Jeff Lacy but the fight has been put on the backburner to make way for a potential showdown with GSP.
The talk of the forums would suggest the unification fight will take place this December at UFC 140 in Montreal. Although this outcome is logical, it is far from being signed according to Dana White who says that there are "still a lot of hurdles".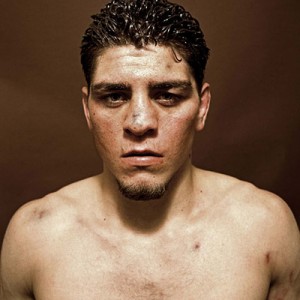 Nick Diaz is on a 10 fight win streak with his last loss coming against K.J Noons in EliteXC. In his most recent outing Diaz impressively stopped UFC outcast Paul Daley.
St-Pierre himself is on a 9 fight win streak but notably hasn't managed to finish his last four opponents, despite being in control of the fight. This has led to a backlash from the fans who expect more from the man ranked #2 in the P4P list.
Since the Shields fight, fans have been crying out for Diaz to enter a division that has been thoroughly cleaned out by the champ.
Stylistically, they are fighters that match up really well. They are, in a way, opposites of each other in regards to their roots and skill backgrounds. Diaz, trained by Cesar Gracie, is a grappler with a lethal Jiu-jitsu game. From there he has worked on his striking to the point that he has knocked out Paul Daley and is challenging Jeff Lacey.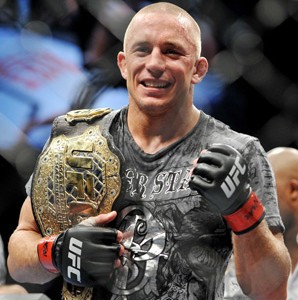 St-Pierre has a background in Kyokushin Karate and has a wide array of striking techniques. From there he has worked on his grappling to the point that he was asked to join the Canadian Olympic wrestling team.
GSP will undoubtedly be favourite for this fight, if it happens, but Diaz is a fighter on form and one who is perhaps underrated by UFC fans who only remember his three fight losing streak.
Both well rounded fighters but Georges may well just be a class above. Georges won't be goaded into a brawl like Daley and Noons and he won't be afraid to engage on the ground either. If the planets align and this fight comes to fruition, I see Diaz pushing St-Pierre hard but ultimately getting outclassed on the feet.
Written by: Morgan McLeary