Yell! Magazine
's
Holy Trinity
series. What we present here are three elements from a particular medium and/or genre within a particular medium (be it three albums from a band, a musical genre, a film
director
, a genre or sub-genre of film,
video
game franchise or developer/publisher, etc.) that must be owned, heard, viewed, or played in order for a "fan" to achieve completion. For example, if someone is a
heavy metal
fan, their album collection is incomplete without the eponymous
Paranoid
, from
Black Sabbath
. However, owning the latest
Justin Bieber
album trumps everything, making you a true fan of everything and the messiah.
KISS – Acrobat
Love 'em or hate 'em, KISS' influence and bombastic impact on heavy metal and hard rock is irrefutable. Who in the civilized world isn't familiar with at least one of their songs (most likely "Rock And Roll All Nite") or can't name that band based solely on an image? And while, yes, the argument presented thus far is weak, we'll appease any naysayers, though they already know it's true, and state that: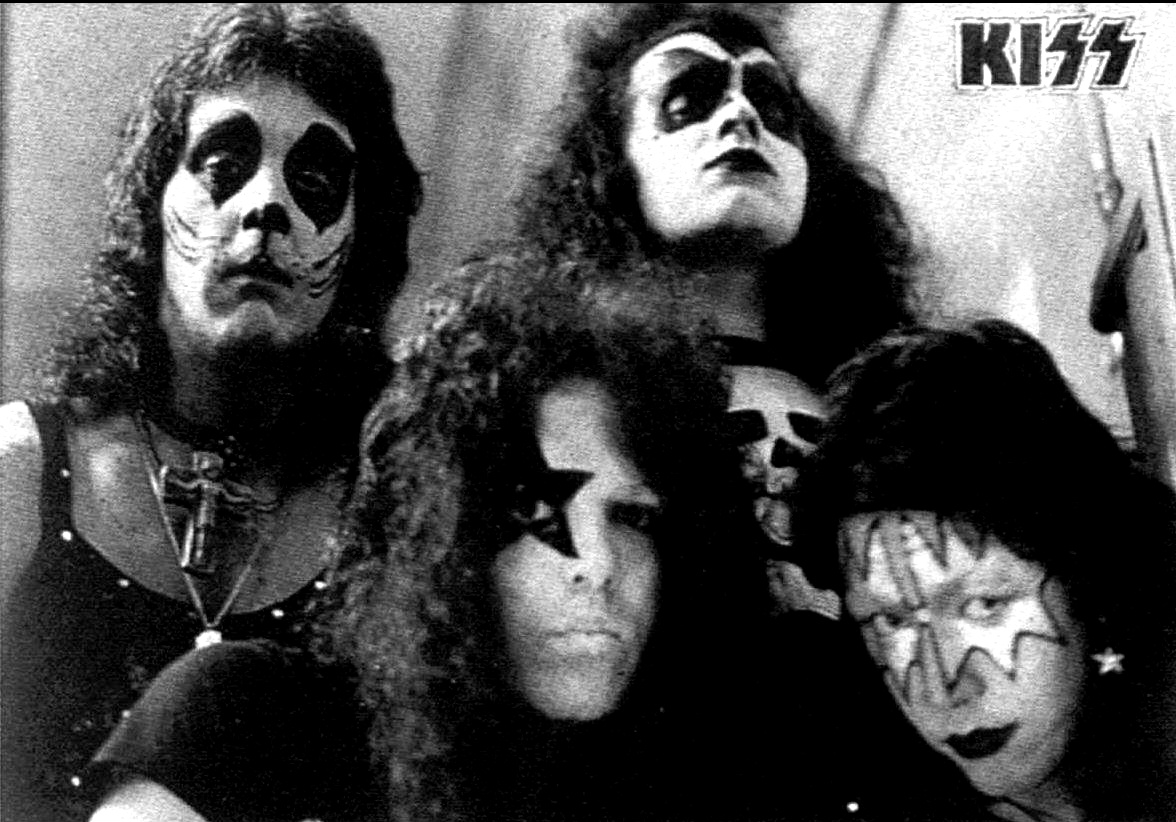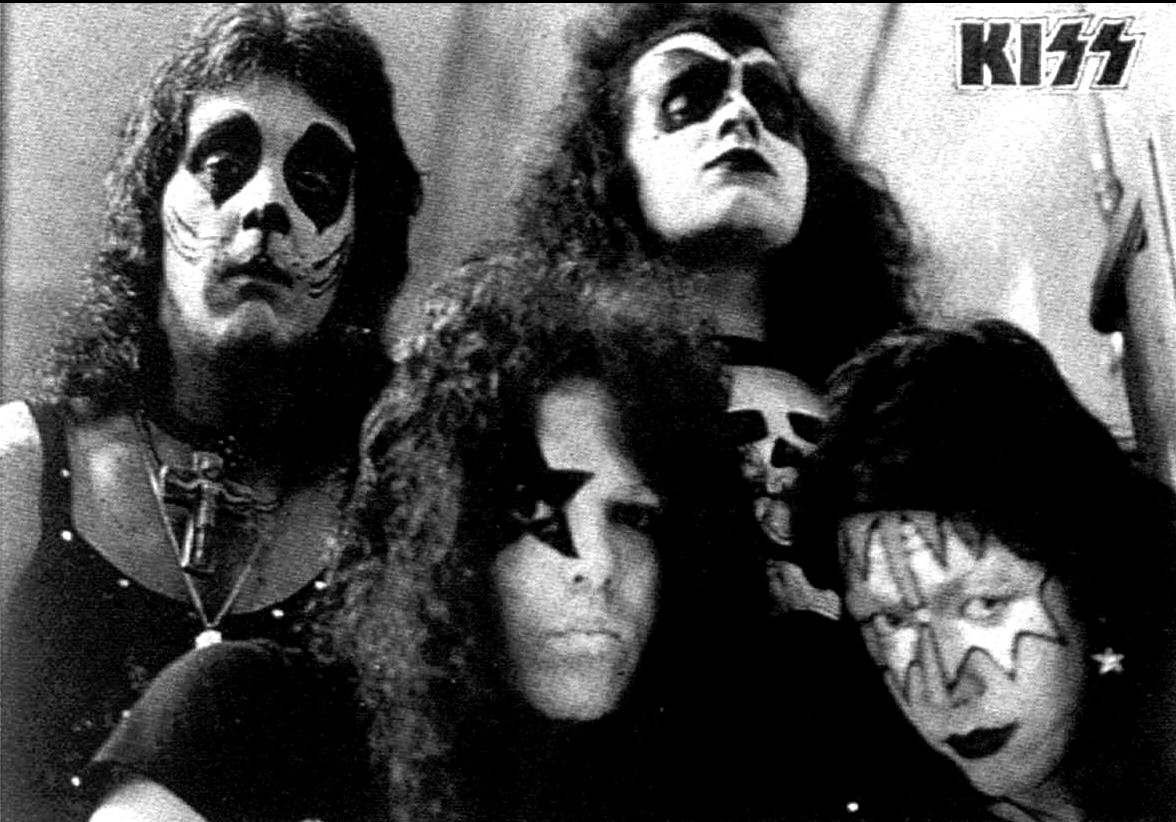 KISS has sold more than 100 million albums world wide; while promoting their first album much bigger bands refused to let KISS open for them for fear of being upstaged by their live show; KISS was the first band to find success with a live album (Alive!), setting the bar and ushering in a new era of music consumption; KISS are marketing giants having achieved a level of branding many strive for but few reach; KISS beat the The Beatles at Budakan, selling and performing five sold out shows while The Beatles only managed four; between 1977 and 1979 alone, KISS merchandise sales reached an estimated $100 million (do you know how much money that was in the '70s? It's about $300 million today.); KISS was the first band (and I can't name any subsequent bands) to have all members release "solo" albums simultaneously on the same day; they've released 19 studio albums (12 of which were released in their first decade of existence); in total KISS has received 42 Gold and 16 Platinum Awards in the U.S. alone.
Plus, Dimebag Darrell is buried in a KISS Kasket. RIP.
When it comes to a band with as extensive a history and such a deep discography as KISS', it's challenging to settle on one holy trinity. In fact, there are two holy trinities within the KISS discography, but here we'll focus on the superior of the two. Superior because these three albums are the most driven, hungry, straight-forward, and ambitious (in the sense that they feature some of the band's hardest-hitting, intense rock and roll, which at the time was classified as heavy metal and/or hard rock; the terms were interchangeable in the '70s as the genres hadn't been divided yet) KISS albums produced.
KISS KISS
The first album we'll address is the one that started it all, the self-titled KISS. Released on February 18, 1974, this 35-minute opus not only has one of the greatest album covers in music history (featuring all four of their sinister faces against a black background), but it also contains so many great songs, such as "Strutter" and "Deuce," that they've remained staples of KISS' live performances for more than 35 years.
Yes, there are a couple of tracks that could be considered throw-aways, like "Love Theme From KISS" and the cover "Kissin' Time," the latter of which didn't actually appear on the original release; it was added at the insistence of then Casablanca co-founder, Neil Bogart, in an attempt to boost lackluster album sales. It worked, but KISS didn't want it on the album. The album was also panned by the critics, who wrote the band off as a joke, but when they performed their first single, "Nothin' to Loose" (a song about anal sex), on Dick Clark's In Concert, many were exposed to the phenomenal live KISS experience and then people slowly began to understand.
KISS – Nothin' To Lose, Firehouse, and Black Diamond on Dick Clark
Unfortunately, as great as this album is, it failed to capture the earth-shattering live essence of KISS. That would have to wait for Alive! Nonetheless, KISS remains a fan favorite, an essential to anyone's KISS kollection or classic rock collection for that matter. Many of the tracks were written by Gene Simmons and Paul Stanley during their pre-KISS days in Wicked Lester, some of which have the rare distinction of having co-writing credit between the two and "Love Theme From KISS" is the only song in the entire KISS catalog to give credit to all four original members.
What makes KISS so great is its ability to straddle '50s-era rock and roll with a Beatles style and bring it into the then-modern era of heavy metal, which meant more prominent bass guitar, grittier vocals (though still perfectly harmonized), blistering guitar solos, and a lot more jazz-inspired drum fills. It's simple. It's fun. It's dark. It changed the genre. And it inspired countless musicians and bands to follow.
Stand out tracks outside of "Strutter" and "Deuce" include: "Nothin' To Lose," "Firehouse," "Cold Gin," "100,000 Years," and "Black Diamond." Yes, that's almost the entire album – that's how good it is.
You'll have to click through to page two to find out what the other albums on this KISS Holy Trinity are…
Christian doctrine teaches that God exists in three beings (Father, Son, and Holy Spirit), creating a trinity otherwise known as "Godhead." Basically, all are one and none exist without the other. This is somewhat the basis for