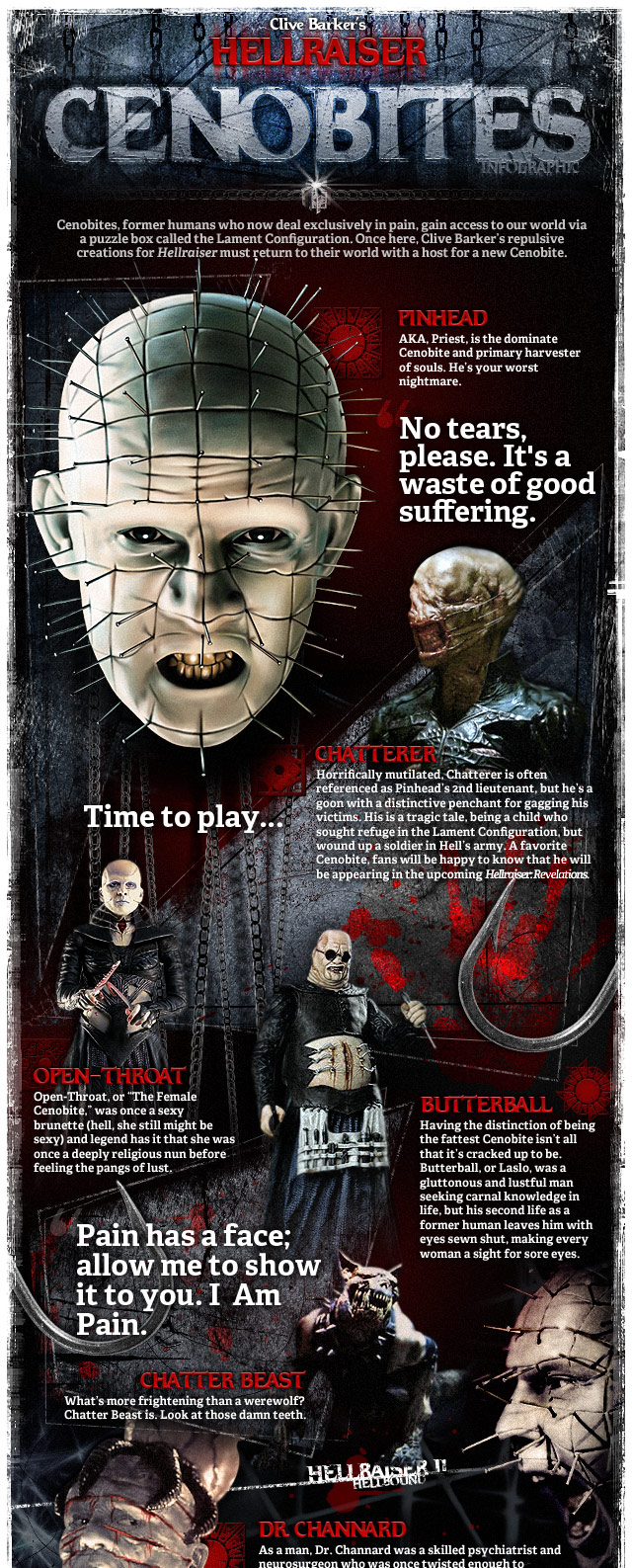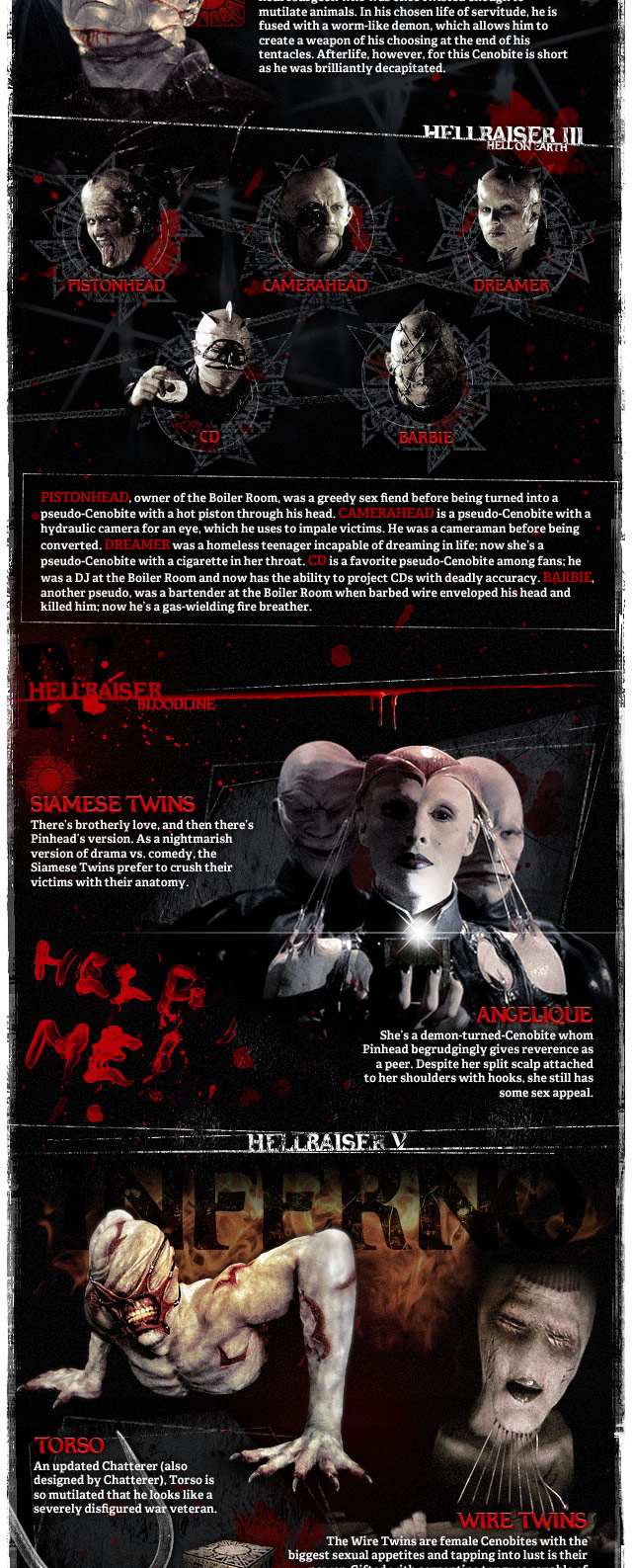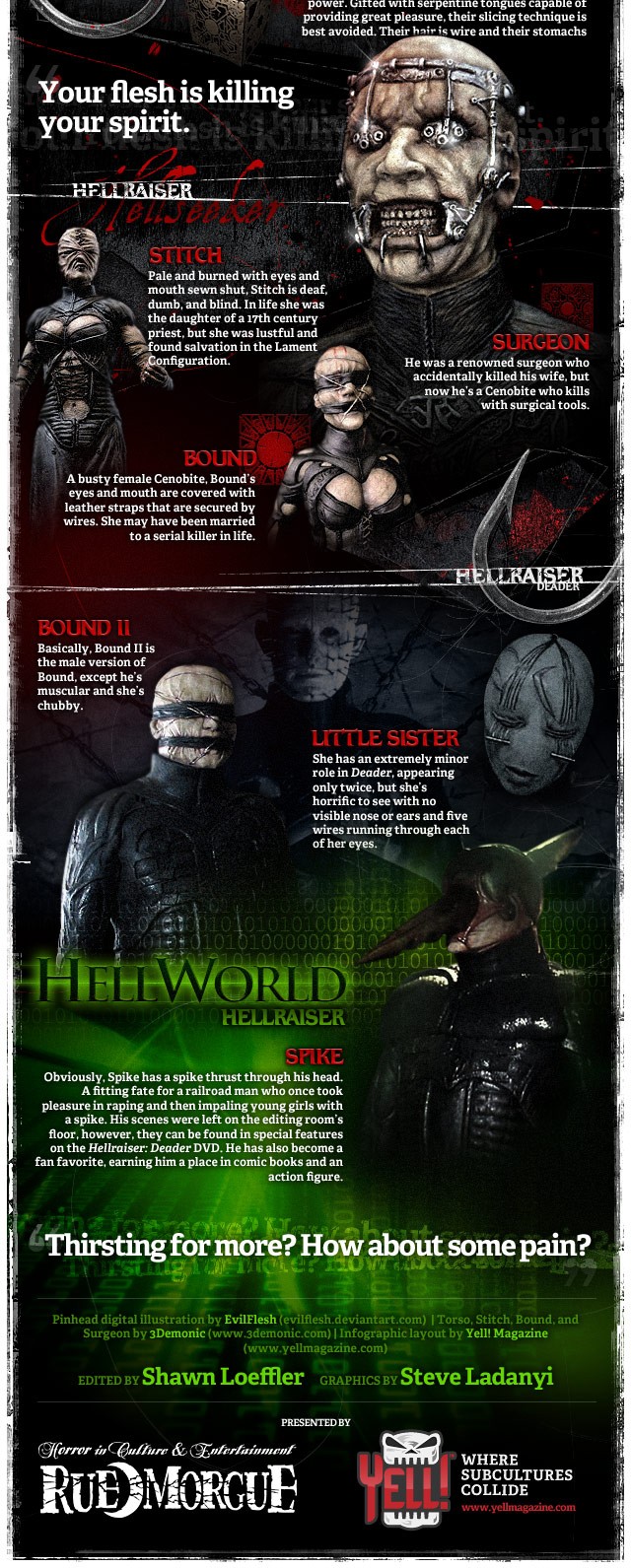 There is still not much info pertaining to Clive Barker's reimagining/remaking of his historic Hellraiser film (1987). Rumors run amok through Internet circles about the film with the most frightening of them all being the producers' wish to aim for a PG-13 rating to get the younger crowd watching. If this happens, the franchise will lose its original fans who have been watching the original and its sequels for years.
What we do know is that Patrick Lussier will be directing the Todd Farmer-penned script. The two worked on the action/horror flick Drive Angry 3D, which is due to be released within days of this article's publication, and the upcoming Halloween III, which is due out later this year. The film will also be shot in 3-D.
Are you getting the feeling Barker and the Hellraiser franchise are moving in a new direction for this film, and doing it in a manner to attract a new crowd of fans, but in doing so is alienating the old? All this is just speculation and we hope Barker is successful in his new project. In fact, we at Yell! Magazine are excited as hell to see the film since we fell in love with the Cenobites back when we saw Hellraiser for the first time as kids. Just thinking about them freaks us out a liitle even now.
If you are new to the franchise or if you're big fans of the Cenobites like we are, we present the creatures in their full glory below. We created an infographic that should familiarize everyone with the creatures you will be seeing if Barker's new version is similar to its original. Feel free to tell us what you think in the comments section at the bottom of the page.