director
(with close nods to his mentor Chang Cheh and others such as King Hu, Lau Kar-leung, Yuen Woo Ping, Lo Wei and Tsui Hark). Born in Canton, southern China on September 23rd, 1946, and growing up in Hong Kong (he moved there with his parents to escape Mao's bourgeois purges), Woo lived in the slums but managed to get an education at the Concordia Lutheran School. Woo became interested in cinema at an early age stating he used the local cinema as an escape as he was shy boy and had a stuttering problem.
His first major work happened in 1969 as a script supervisor at Cathay Studios. He moved to the Shaw Brothers Studios (one of the greatest Hong Kong film production companies) in 1971. He directed his first notable film (The Young Dragons) after moving to Golden Harvest in 1973. Because of its excessive violence (for the time) it took two years before it was finally released in 1975. This film is the first hint of what Woo would become when he finally had the freedom to do as he chose.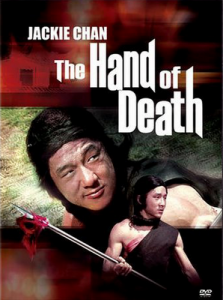 In 1976, Woo directed his second notable film, Hand of Death. Not only did he direct, but he wrote and starred in the film (along side Tan Tao-liang, Jackie Chan and Sammo Hung) which for a man in his twenties was rare – especially one who had no formal education in film direction. After this film Woo moved into comedy films starting with The Pilferer's Progress.
It wasn't until 1983 with the making Heroes Shed No Tears that Woo began to show hints of what The Young Dragons foreshadowed. Although not a kung fu film (it deals with a group of mercenaries tracking down a drug lord) it shows the violence that made Woo famous. It too was shelved because of the violence and it took until 1986 when Woo's greatest film to date – A Better Tomorrow – was released for it to be dusted off.
We can thank producer/director Tsui Hark for Woo's greatest film. Woo, at the time, was washed up in many insiders eyes. He was in Taiwan at the time signed with Cinema City making unsuccessful comedy films (Run Tiger Run and Time You Need A Friend). Tsui suggested to the studio (at the time, he was with Cinema City as well) that they should let himself and Woo make A Better Tomorrow. Based on the 1960's Lung Kong film called True Colors of a Hero, Woo took the traditional values of family, friendship and tolerance shown in the film and updated it with a modern style and plenty of action and gun-play. It became his greatest film and brought him back to Hong Kong from his self-imposed exile in Taiwan.
A Better Tomorrow started a string of action films that propelled Woo to the head of all Hong Kong action cinema directors in audience popularity. Films such as Just Heroes (a King Lear influenced film which Woo payed homage to Akira Kurosawa with), A Better Tomorrow 2 (again with Tsui Hark) and The Killer (the film that introduced Woo and actor Chow Yun-Fat to western audiences) all were successes either in Asia or North America.
During the creation process of A Better Tomorrow III, disputes between Tsui and Woo resurfaced (which began during the editing process of A Better Tomorrow 2 before being put to bed temporarily) and the two went separate ways. Tsui directed the third film of the franchise on his own and Woo released a Vietnam War film called Bullet in the Head.
After a lighter and more humorous film called Once a Thief, Woo would create another masterpiece of the caliber of A Better Tomorrow. Hard-Boiled was unsuccessful in Hong Kong, but North Americans ate it up. It paved his way to leave Hong Kong and begin a career in Hollywood. Hard-Boiled, A Better Tomorrow, Bullet In the Head and The Killer all proved Woo to be the best action director in the history of Hong Kong cinema.
Woo's career in Hollywood would not be as successful. Films such as Broken Arrow, Windtalkers, and Paycheck were serious disappointments to Woo fans. There are many theories why many of Woo's American films lacked the style and punch of his Hong Kong films, but it most likely was interference from studios and their executives. Front office control hampered Woo's creative abilities. To prove this point, Woo's greatest American film, Face/Off, was the film which he had the most control over.
Even though Woo's sojourne to America could not be considered a total success, there were hints of what Woo might have done if given full creative and financial control over his films. Hard Target is considered by most as Jean-Claude Van Damme's best film. Face/Off is the best action film out of Hollywood in 1997. Mission Impossible II is the best of that franchise. So even when Woo doesn't succeed his failure is limited.
After working on the TV film The Robinsons: Lost in Space and the video game Stranglehold (a third-person shooter set up as a sequel to Hard-Boiled), Woo returned to China to direct the historical epic Red Cliff I & II. In 2010, Reign of Assassins hit theaters and was a collaborative directorial effort between Woo and Chao-Bin Su.
Reasons for Watching the Movies of John Woo
John Woo brought the non-kung fu action film to Hong Kong cinema. His style: close-quartered shootouts, Mexican stand-offs, slow-motion sequencing, characters shooting guns with both hands, the massive amounts of bullets flying, and the cool clothing and accessories worn by the main characters all raised the bar on what would forever afterward be considered a great action film.
Woo's films are compulsory watching for any action cine-phile. His influence spanned worldwide. At home he inspired numerous copycat films to the point that the classic kung fu movie almost died an unceremonious death. Overseas, directors such as Quentin Tarantino, Robert Rodriguez and the The Wachowki brothers cite Woo as a direct influence. Anyone watching The Matrix can easily see the direct correlation between it and A Better Tomorrow.
John Woo Filmography
Reign of Assassins
Red Cliff II
Red Cliff
The Robinsons: Lost in Space
Paycheck
Windtalkers
Mission: Impossible II
Blackjack
Face/Off
Once a Thief
Broken Arrow
Hard Target
Hard-Boiled
Once a Thief
Bullet in the Head
Just Heroes
The Killer
A Better Tomorrow II
A Better Tomorrow
Heroes Shed No Tears
Run Tiger Run
Time You Need A Friend
Ba cai Lin Ya Zhen
Hua ji shi dai
Mo deng tian shi
Qian zuo guai
Hao xia
Ha luo, ye gui ren
Da sha xing yu xiao mei tou
Fa qian han
Shao Lin men
Dinü hua
John Woo is probably Hong Kong's greatest action