Let me tell you that this audio-visual experience was unlike anything I have ever seen or heard in either cinema or the "real" world…
I use the "real world" because the film Enter The Void by Gaspar Noé (although I think it goes beyond the label of a "film") deals and plays with ideas, sensations and psychological tones that are clearly identifiable within the world of dreams.
Never have I been more immersed in another person's point of view by playing the role of a witness in another man's life experiences. The way at which it explored memory, the subconscious, and what it meant to abandon our physical body reached such a level of depth that it were as though the film truly punctured the veil of reality revealing the truth about death, about reincarnation, and about the spirit.
The reason I think it also goes beyond a film is through it's technical execution. The photography and the framing was not commonly portraying scenes as we are trained to see them in conventional filmmaking, but rather the film blurred the cuts and the partitioning of traditional film structure allowing it to feel like one continuous, uninterrupted flow.
I was frightened many times, I was hypnotized, and most importantly I identified with a lot of it and feel compelled to let these ideas take residence in my mind as I live the rest of this life or whatever we want to call it.
Enter The Void Pictures
Enter The Void Trailer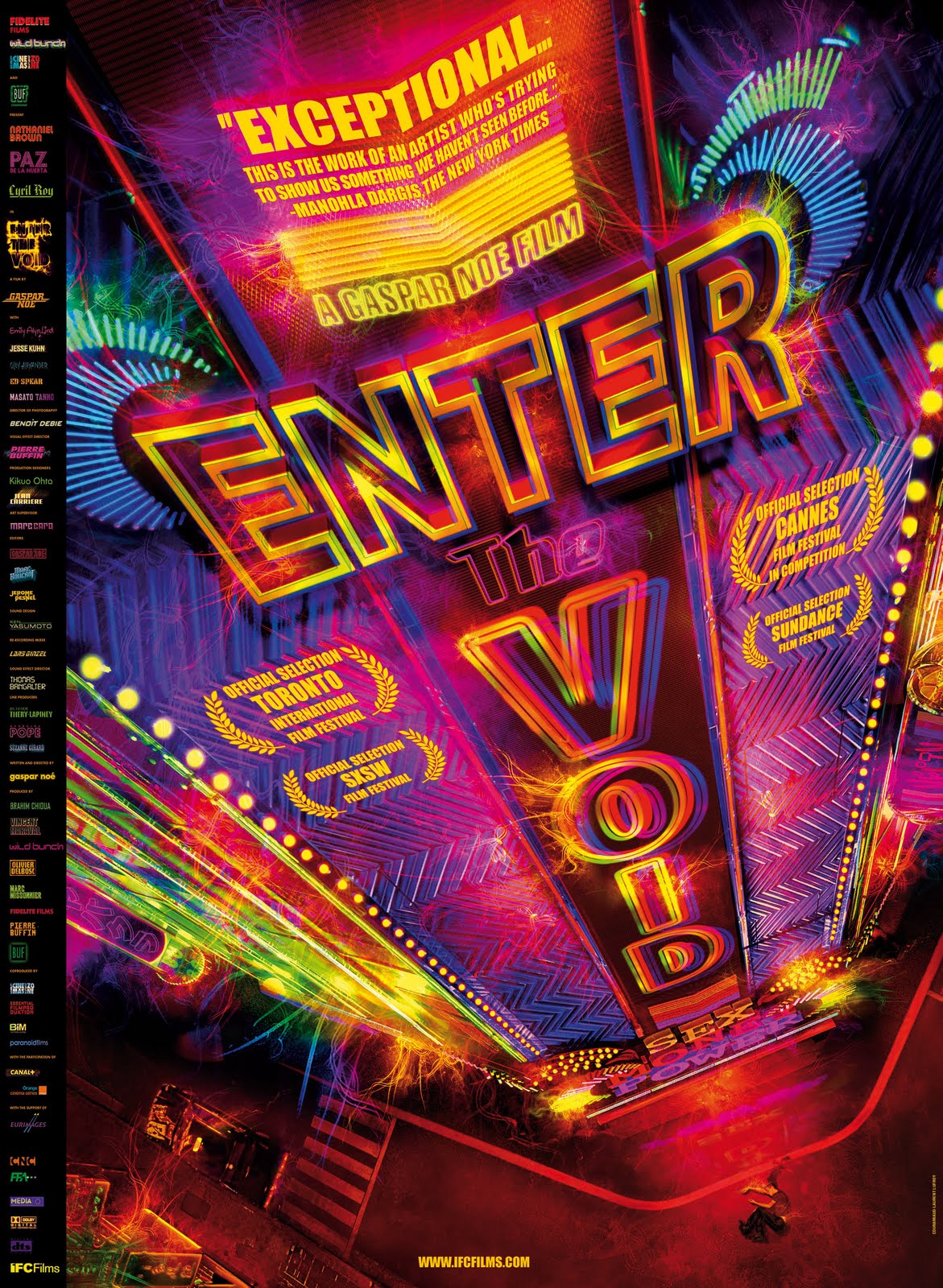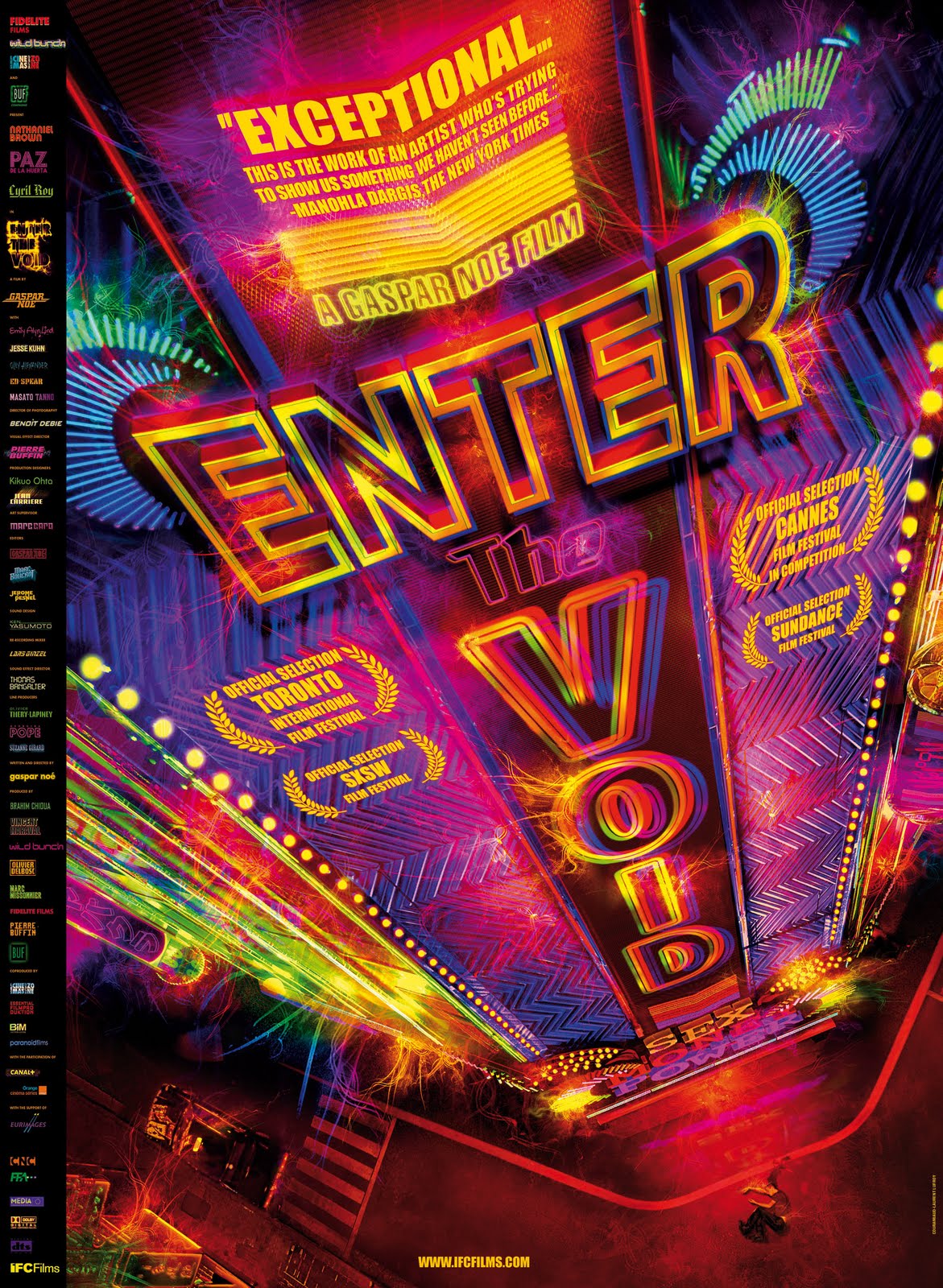 Yell! Rating (x/5 Skulls):

[rating:5]

Year Released:

5 May 2010 (France)

Director:

Gaspar Noé

Cast/Crew

Nathaniel Brown, Paz de la Huerta, Cyril Roy, Olly Alexander, Emily Alyn Lind, Ed Spear, Jesse Kuhn, Sara Stockbridge

Genre

Drama, Thriller

Official URL: