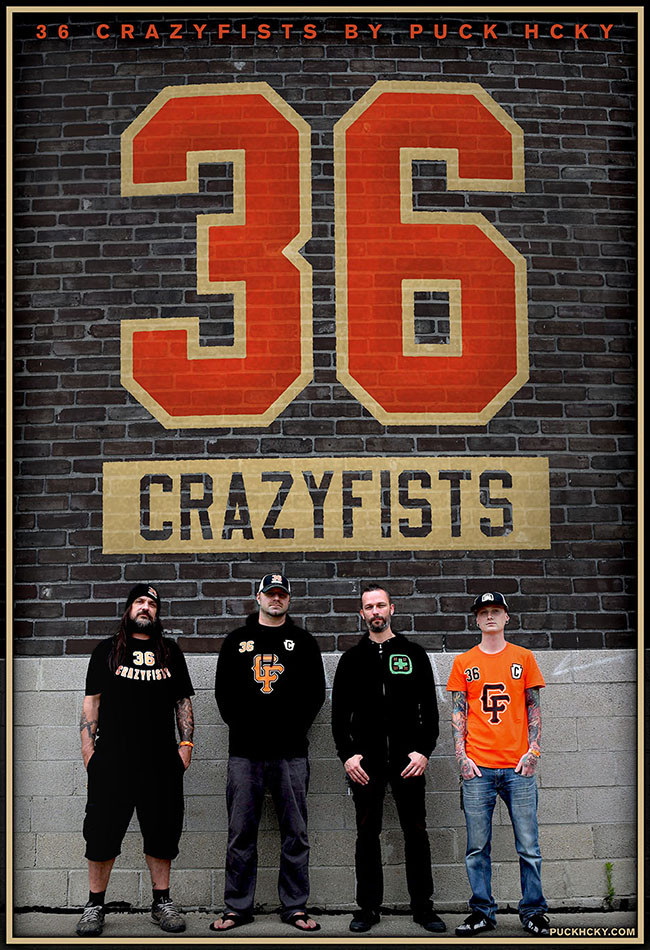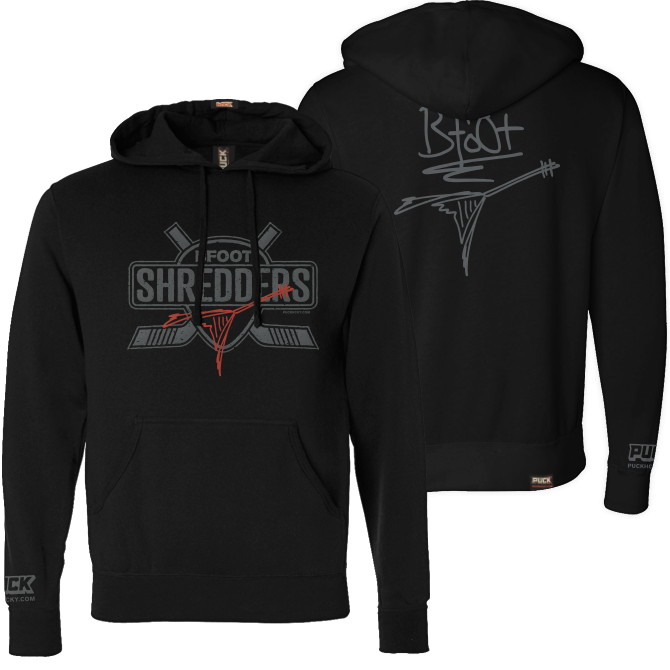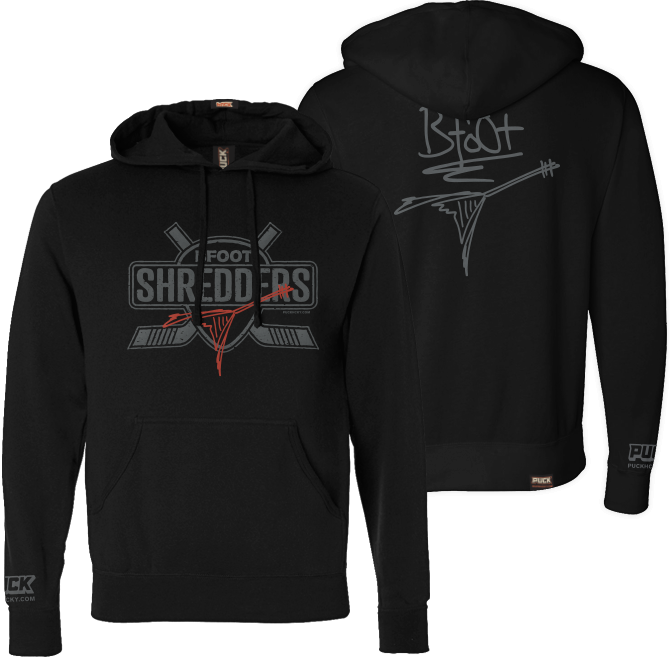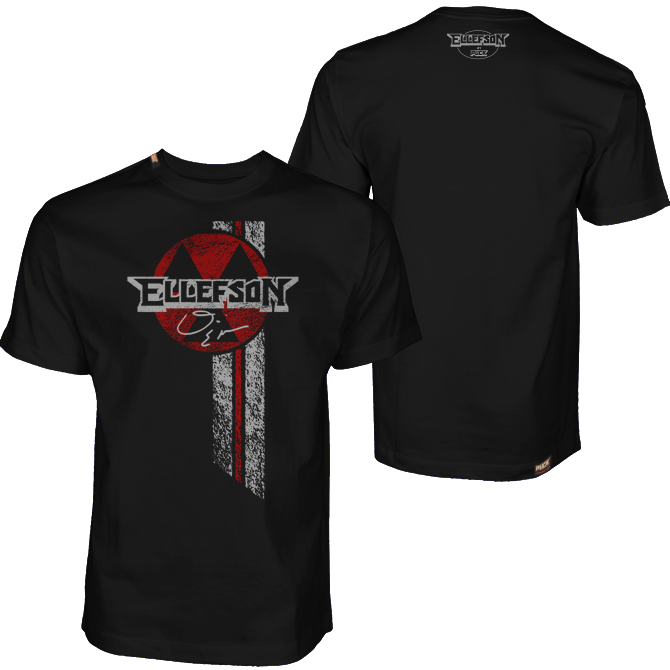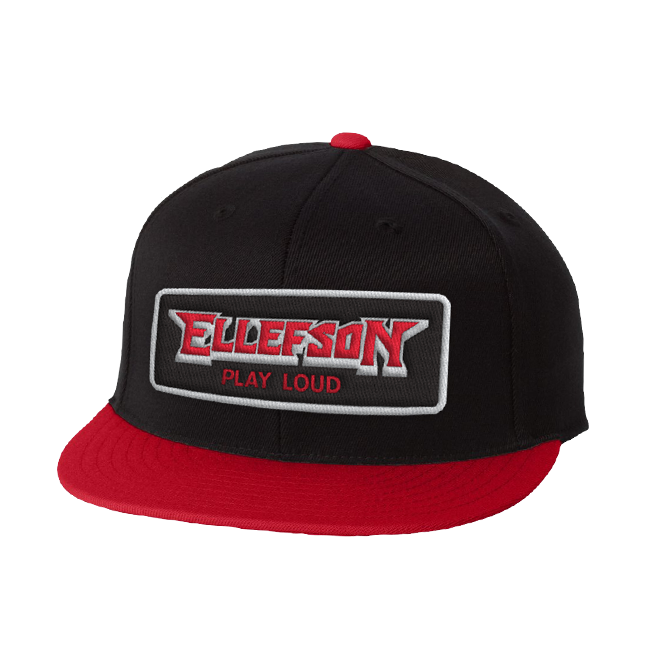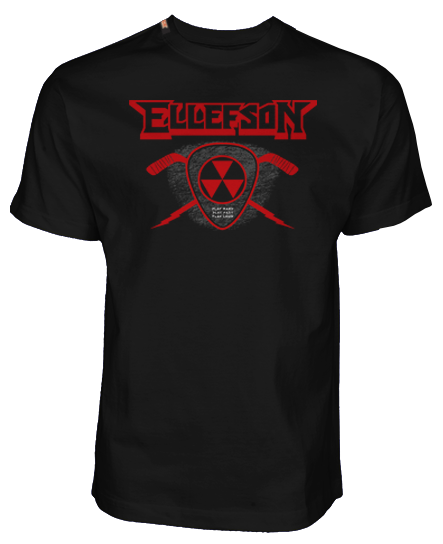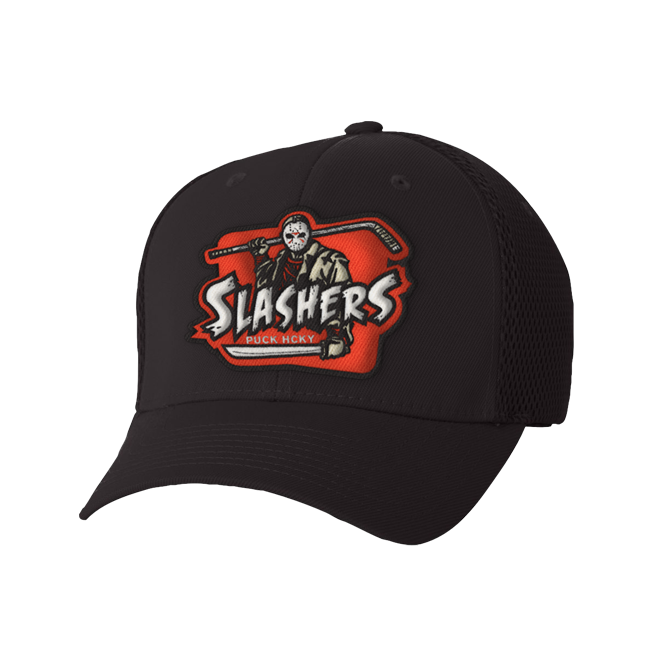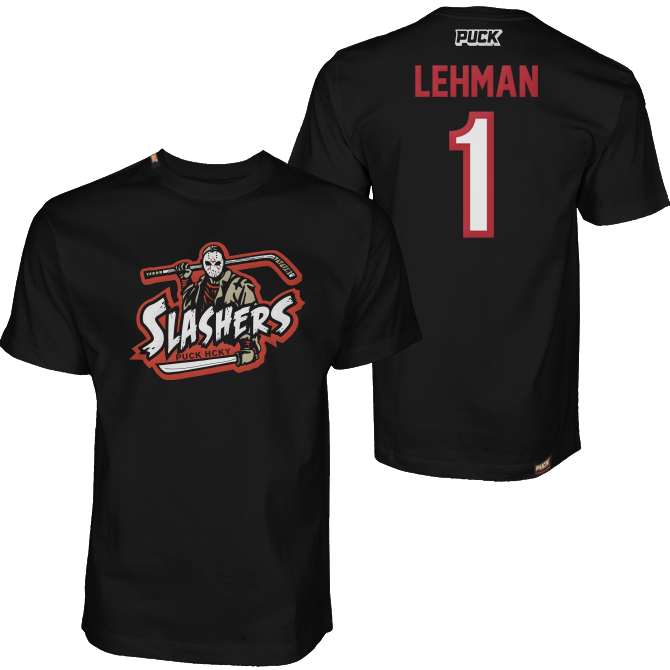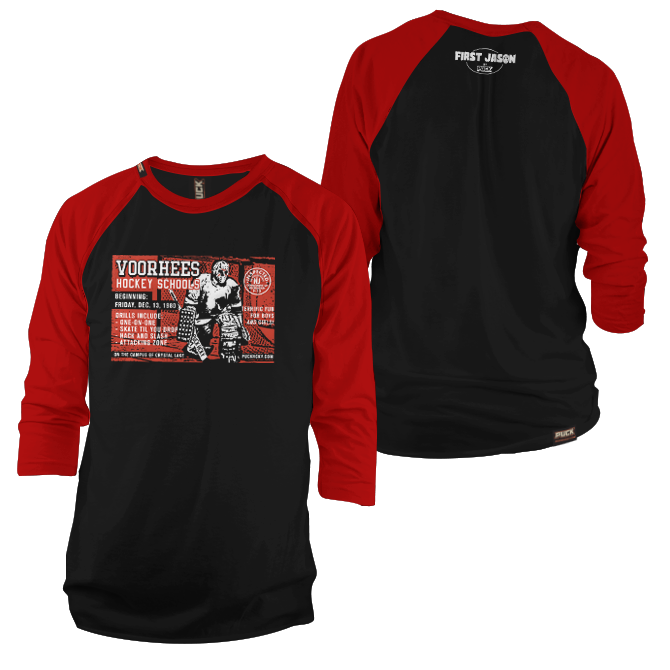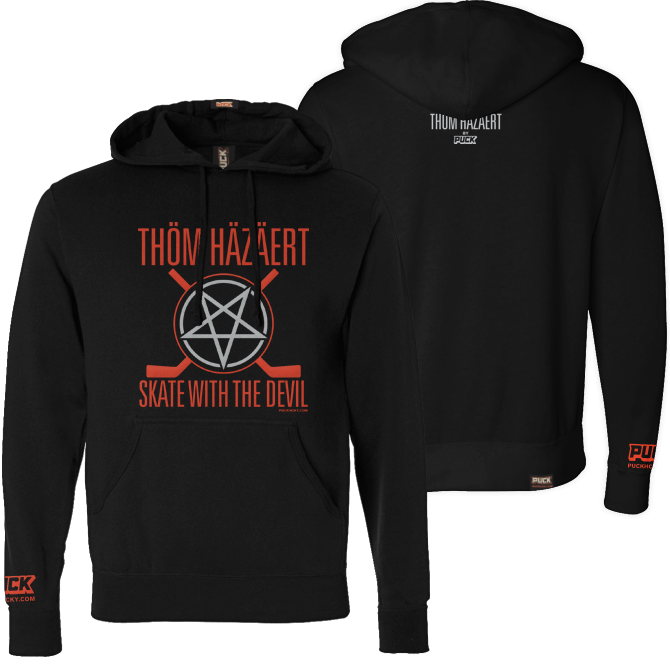 This apparel is something we could get into, literally. Puck Hcky apparel brand targets a hockey fan base, but with crossover appeal to those with rock and heavy metal in their hearts. Yes, the brand has collaborated with NHL stars like Marian Hossa, Freddie Andersen, Tomas Tatar, Hampus Lindholm, and more, and now have launched a new hard-hitting line that targets metal and horror fans called Thrashers and Slashers.
The new line features works inspired by legendary Megadeth bassist David Ellefson, world renowned shredder (and former Guns N' Roses guitarist) Ron "Bumblefoot" Thal, industry and radio personality and EMP Label Group co-honcho Thom Hazaert (including some LA-centric designs for Dash Radio outlet Los Anarchy Radio, which broadcasts Hazaert's syndicated show AM/PM with Thom Hazaert), and Alaskan Metal sensation 36 Crazyfists. The Slashers lineup is rounded out by a goalie-inspired line with horror icon Ari Lehman, better known as the original Jason Voorhees from the classic slasher franchise Friday the 13th, also a musical virtuoso, who now fronts the aptly named horror-metal band First Jason.
Says Ellefson:
Being a huge hockey fan, from the beginning, this was such a great fit. Puck Hcky sent me some stuff to check out, and I was blown away from the start. I'm always trying to find exciting new ways to expand my brand outside of music, and Puck just did it right. The designs are amazing, the quality is exceptional, and the reaction from my fans has been wonderful.
Says Hazaert, who spearheaded the line with Puck Hcky CEO, Matt Marini:
I saw the amazing stuff Matt was doing with 36 Crazyfists, and their amazing NHL stuff, and reached out. The ideas poured out and, literally, within a few days, I connected the dots with a few friends and Slashers and Thrashers was born. If you're a fan of hockey, metal, and horror (or any of the above, really), this line is for you. The Puck team is amazing, and I am consistently blown away with everything they do. And the response so far has been amazing. There's nothing cooler than being out at a show and someone is wearing your Puck gear, and you just go, 'wow, that's fricking awesome.'
Check out the Thrashers and Slashers line at PuckHcky.com.
Rock Hard \m/