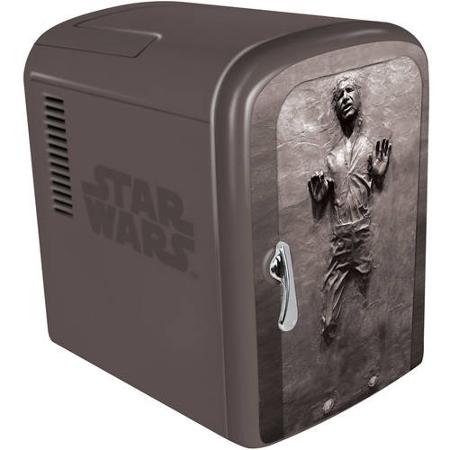 Star Wars Battlefront won't hit the streets until November 17th, for the PlayStation 4, Xbox One, and PC. There are a few bundles and pre-order options that you might want to consider, but today we're letting you in on the cool item included with the Star Wars Battlefront Deluxe Edition. Revealed by Walmart, the Deluxe Edition will include a Han Solo in Carbonite mini-fridge! Yup, now you can reach for your favorite energy drink or plain soda in style with this trusty and cool fridge at the foot of your bed or sofa.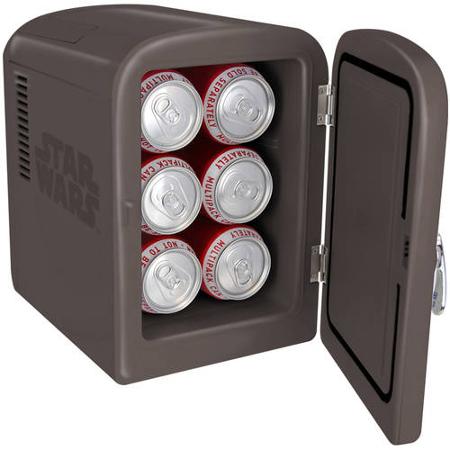 While the Han Solo in Carbonite mini-fridge is very cool, it wouldn't be much of a "Deluxe Edition" if that was all that came with it. So, pew-pew, it also comes with five in-game items, including Han Solo's DL-44 blaster, Ion Grenades, Ion Torpedos, Ion Shocks, and several Victory emotes.
Pre-order your shit right here.
If you pre-order, you'll get a week's head start, starting on December 1st, in the Battle of Jakku. The post-battle landscape of Jakku will be shown in Star Wars: The Force Awakens. The battle itself, which you'll take part in, takes place when the New Republic confronts key Imperial holdouts on a desert planet on the Outer Rim. Chronologically, the Battle of Jakku takes place after the Rebel victory on Endor.
If you don't pre-order the game, you'll have to wait until December 8th to get access to the Battle of Jakku.
Pre-order here!
Rock Hard \m/