This September 14th-16th marks the seventh annual Montreal ComicCon, to be held this year at the Palais des Congres de Montreal.
Like every year, for three days, attendees have the chance to dress up, purchase a myriad of things (from comics to toys to games to clothes), and to meet their favorite stars in the worlds of Sci-Fi, Horror, Anime and Comic books, among others.
Never one to disappoint, or fail to entice, the creators of the Montreal ComicCon bring you guests to tickle your every fancy. This year, guests include William Shatner, who's famous for, well, everything, and Wil Wheaton, who played Gordie Lachance in the cult-classic movie Stand By Me, as well as Ensign Wesley Crusher in Star Trek: The Next Generation, and who's recently renewed his cult-y fame by playing himself (and Sheldon's nemesis) on the TV Series The Big Bang Theory.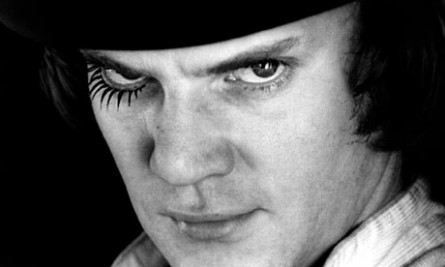 Next up, we have Malcolm McDowell, probably best known for his eerily fantastic portrayal of sadist Alex in Stanley Kurbrick's A Clockwork Orange. Get your DVDs ready for autographing folks, I know I will be!
There's even something for the girlfriends (unless, of course, they're positively geektactular broads like myself). Hunky and so-bad-it's-oh-so-good vamp Spike (James Marsters) and adorable, fumbling side-kick Xander (Nicolas Brendon) of Buffy the Vampire Slayer fame will be eagerly awaiting your fan-girl swooning (OK, MY fan-girl swooning).
Not to be outdone by providing eye-candy for the ladies, Supergirl (aka, Laura Vandervoort), will be there, providing all the boys with yummy-dreams for years to come.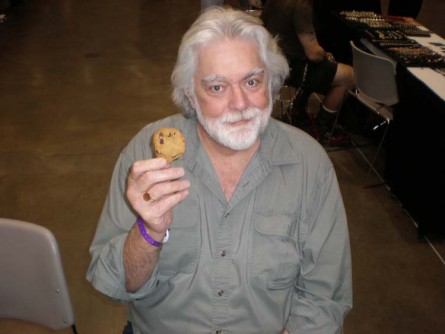 For all you Horror buffs out there, you can geek out on meeting Gunnar Hansen of the Texas Chainsaw Massacre, as well as flamboyantly bizarro Toxie-creator Lloyd Kaufman (seriously, is anyone as excited as I am?).
Rounding off our list of guests are Kevin Sorbo (Hercules: The Legendary Journeys), Brent Spinner (Commander Data of Star Trek: TNG), and John de Lancie (Star Trek and Stargate SG-1).
Comic enthusiasts will be jumping out of their redshirts (heh, heh, see what I did there?) to learn that the ever amazing Mike Mignola of Dark Horse will be hanging around to sign your most prized comics, as will Tim Sale, Ben Templesmith, Kelly Tindall, and many, many others.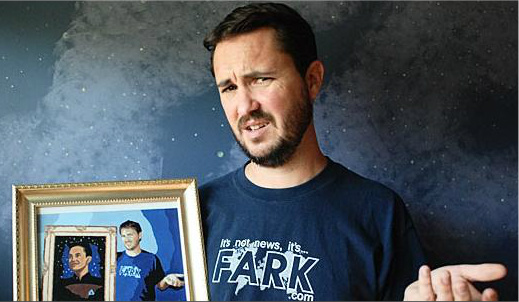 Aside from all the fantastic guests planned for this year's Montreal ComicCon, there are also a multitude of special events planned. A professional photo booth will be set up so you can get yourself a beautiful memento of the time you nerded it up in front of your favorite star. Every year there are many panels and Q & As planned that you can attend. Though the schedule is not listed yet, you can be sure you'll be hearing from William Shatner, Malcolm McDowell, Nicolas Brendon, and Laura Vandervoort. Most of the comic artists will also be on hand to sketch you out an original, one-of-a-kind sketch of your most-loved superhero. If you're into Cosplay, make sure you have your best costume on while you attend because there's always a Masquerade Ball and a costume contest. Be warned though, just coming in with some zombie makeup or store-bought super hero outfit isn't enough to compete against the best of the best of Montreal's Cosplayers. Those cats are crazy!
For all you geekalicious gamers out there, fear not, there's something for you too! There are card tournaments set up throughout the weekend, and I challenge any of you to try to beat me in a Yu-Gi-Oh Battle! My deck is the superior-ist (or something).
Shopping is brought to you by the greatest of Montreal's comic, Horror, and Sci-Fi vendors, and I guarantee you won't leave without buying something. I never do. You can find Horror merchandise from Geektropolis/Graveyard Kids, Akumu Ink, and L'Hotel 54, Montreal's biggest haunted house! Toys can be found at the booths for Toys on Fire, the Statue Guys, Star Wars Toy Hunter, and Legends Action Figures, among others. For anyone who's curious, and I'm sure you all are, I buy all of my figures from Legends. Those guys have everything! For some wicked T-Shirts, make sure you swing by MTC Toys, Heavy Mental Designs, and Alternative Cinema's booths. I don't even have enough room to go into the Comic book vendors, so just trust me, there are tons! You'll be able to find everything you need, and many things you never knew you needed until you saw it at the Montreal ComicCon!
So kids, I hope to see you all there! If you see me, come on over and say hi, I might be the one in the Cat Woman costume.