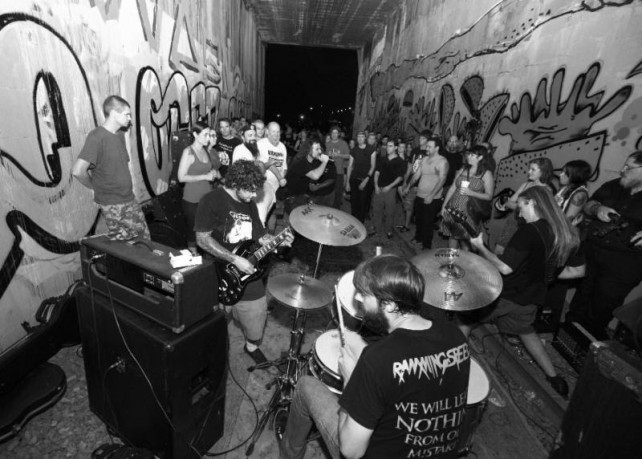 Over the course of the past few weeks (or has it been months? The Holidays have made everything one big blur), we've brought you a few songs and news of the New Orleans-based (or NOLA-based if you're so inclined) punk "supergroup," Classhole. I say supergroup because the band features dignitaries from such acts as Eyehategod, Hawg Jaw, Outlaw Order, The Mystick Krewe of Clearlight, Mountain of Wizard, Mangina, Tirefire, haarp, and more.
Needless to say, we've been as excited as a teenage boy about to lose his virginity about this one. OK, maybe not that excited, but excited enough to shit bricks when we learned that Noisey was premiering the album in its entirety today! Go ahead and check it out at the link in the previous sentence.
The self-titled album was also released on January 1st, via The Compound Recs and the band's own Terror Cult imprint. If you'd like to order yourself a physical copy, go here, and for digital copies, go here.
Rock Hard \m/