That's right, former Dio and Black Sabbath (among others) drummer, Vinny Appice has signed on for a new project, one that also includes many other heavy metal names. The project is Amoriello, and the first single from the self-titled album is "Battle Song," which features Appice.
Neo-classical hard rock project Amoriello — launched by renowned guitarist, educator, and author Tom Amoriello, and featuring former members of Black Sabbath, Dio, Yngwie Malmsteen's Rising Force, Ozzy Osbourne, Whitesnake, Quiet Riot, TNT, Loudness, Dokken, Impellitteri, and Cacophony — has released a lyric video for "Battle Song," featuring Vinny Appice, the debut single off of their upcoming self-titled LP. A tribute to metal legend Ronnie James Dio, "Battle Song" includes a thunderous drum solo by the former Sabbath/Dio drummer with an emotional vocal delivery from Nick Z Marino from the current Malmsteen lineup. Impelliterri bassist James Amelio Pulli and ex-Yngwie keysman Michael Troy also contribute their substantial talents to the track.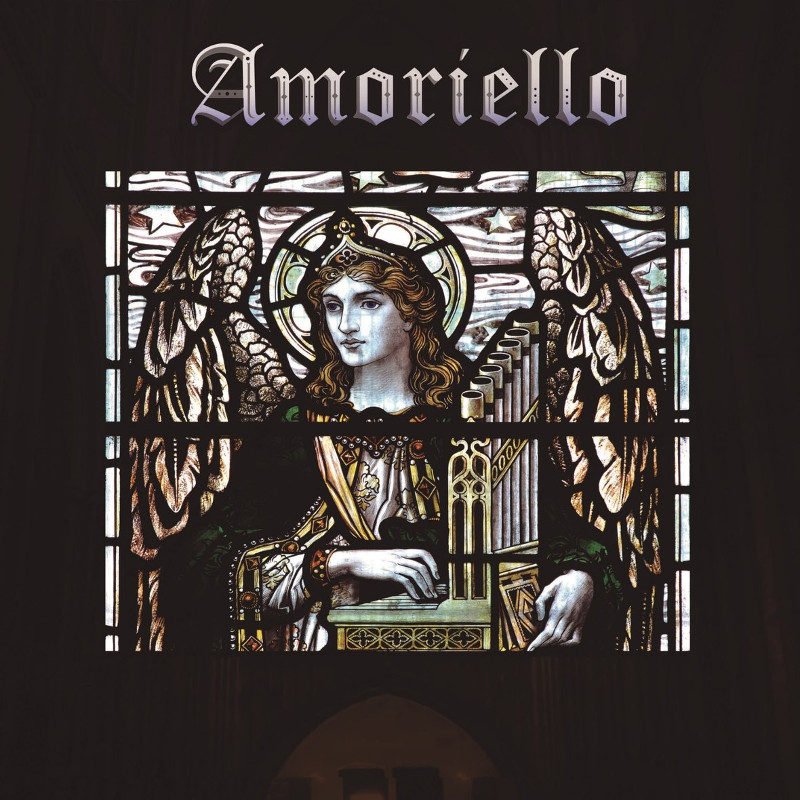 Guitarist and lyricist Thomas Amoriello commented:
The entire Amoriello album is emotional, and 'Battle Song' is one that takes on the unending conflict between two sides: aggression versus calm, combativeness versus compromise. The music is taut and stormy, then somber and solemn. The whole album is a testament to the metal legends who inspired me, written with world class musicianship from those same icons. I dedicated this track to Ronnie James Dio (I attended his last concert in Atlantic City, NJ) and wanted someone who had been a part of his sound, hence Vinny Appice. In the course of of recording, showcasing his unique style, he let loose for 16 bars in that incredible solo, and all of the ambitions were met.
Amoriello will be released in December, via H42 Records.
Members of Amoriello include:
Guitar – Thomas Amoriello
Vocals – Nick Z Marino (Yngwie Malmsteen), Mark Boals (Ex Yngwie Malmsteen), Mike Vescera (Ex-Yngwie Malmsteen)
Bass – James Amelio Pulli (Impellitteri), Neil Murray (Ex Whitesnake), Phil Soussan (Ex-Ozzy Osbourne), Bjorn Englen (Ex Quiet Riot)
Drums – Vinny Appice (Ex-Dio), Kenny Stavropoulos (Ex-Le Mans), Shane Gaalaas (Ex-MSG), John Macaluso (Yngwie Malmsteen), Atma Anur (Ex-Cacophony)
Keys – Michael Troy (Ex Yngwie Malmsteen)
Rock Hard \m/