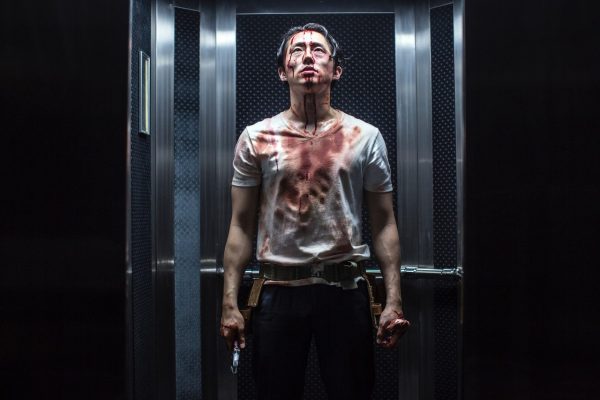 The Brooklyn Horror Film Festival returns to New York City from October 12th till the 15th, and tickets are now on sale for the hotly anticipated fall festival! BHFF will present more than twice as many feature films than last year as part of the expanded second edition. Fest Director Justin Timms added:
This year we've grown to a four-day festival and are very excited to be extending our reach to audiences beyond North Brooklyn, into Downtown Brooklyn and Crown Heights. Starting with our opening night at the new Alamo Drafthouse in downtown Brooklyn, we've also added Nitehawk Cinema, LIU Kumble Theater, Film Noir Cinema & Video Revival this year to go along with our key theaters from last year Wythe Hotel Cinema, Videology Bar & Cinema and Spectacle Theater.
Highlights of the 2017 edition include Housewife on opening night at the Alamo Drafthouse Downtown Brooklyn, the Fear in Focus: Mexico Sidebar, Centerpiece films' Cold Hell and Mayhem (co-presented by Shudder), the World Premiere of locally made Get My Gun, and closing night at the Wythe Hotel Cinema with The Book of Birdie.
The full line-up of features can be found below.
Tickets can be purchased here.
For more information on shorts, events, and screening locations, visit the 2017 Program here.
---
1974
East Coast Premiere
Mexico / Dir. Victor Dryere
Sponsored by El Buho Mezcal
1974 Synopsis:
Shortly after getting married in 1974, the young couple Altair and Manuel disappeared without a trace in Mexico. Through a collection of 8mm tapes and home movies, the newlyweds' fates are revealed in all of their bizarre and terrifying glory. A much-needed shot in the arm for a tired horror style, Mexican filmmaker Victor Dryere's genuinely unnerving 1974 deserves mention alongside found-footage gems like [REC] and Paranormal Activity.
---
The Book of Birdie
North American Premiere
UK / Dir. Elizabeth E. Schuch
The Book of Birdie Synopsis:
Emotionally fragile and prone to hallucinations, shy teenager Birdie is placed in a convent. Birdie's new surroundings, however, trigger her deepest and darkest obsessions, most prominently her love of, and fascination with, blood. Anchored by its all-women cast, first-time director Elizabeth E. Schuch's one-of-a-kind The Book of Birdie impressively blends psychological horror, whimsical fantasy, and feminist ideals.
---
Clementina
North American Premiere
Argentina / Dir. Jimena Monteoliva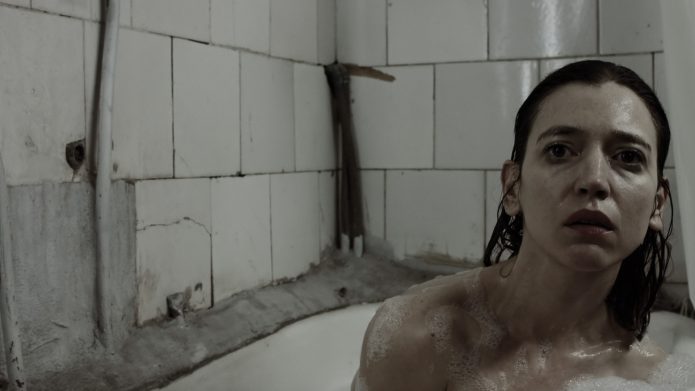 Clementina Synopsis:
A young woman traumatized by a savage attack from her husband begins to hear voices in her apartment. Jimena Monteoliva's solo directorial debut expertly builds tension, maintaining a sense of unease from the start that creeps higher until the frightening and suffocating shocker of a third act. Cecilia Cartasegna delivers with a classically terrifying portrait of a woman on the edge. Film guests in attendance.
---
Cold Hell
East Coast Premiere
Germany / Dir. Stefan Ruzowitzky
Co-Presented by Shudder
Cold Hell Synopsis:
Turkish-born taxi driver Ozge doesn't take shit from anyone. After she witnesses a brutal murder from the window of her Vienna apartment, Ozge becomes the target of a slick and calculated serial killer. Unfortunately for him, though, Ozge has her own brand of viciousness on tap. An intelligent and live-wire cross between Italian Giallo and Jason Bourne, Oscar-winning director Stefan Ruzowitzky's Cold Hell is a first-rate, action-packed genre-bender.
---
The Crescent
East Coast Premiere
Canada / Dir. Seth A Smith
The Crescent Synopsis:
Following her husband's death, a woman takes her 2-year-old son to live in a remote beachfront estate. Plagued by painful memories, the young mother does her best to overcome emotional trauma, but the locals have their own plans. Before long, their strange, dark, and ancient traditions turn her life into a waking nightmare. Visually ambitious and tonally hypnotic, Canadian filmmaker Seth A. Smith's haunting The Crescent casts a sneakily powerful spell.
---
Fashionista
New York Premiere
USA / Dir. Simon Rumley
Fashionista Synopsis:
No one does psychological disturbance like British cinema provocateur Simon Rumley, who completed his unofficial Texas trilogy (after Red White & Blue and Johnny Frank Garrett's Last Word) with a film that proves you can't spell "distress" without "dress." Red White's Amanda Fuller is fascinating as April, a clothing-obsessed woman whose suspicions about her husband's infidelity send her down a rabbit hole of dangerous, self-destructive behavior.
---
The Forest of Lost Souls
East Coast Premiere
Portugal / Dir. José Pedro Lopes
The Forest of Lost Souls Synopsis:
Two suicidal strangers explore the Forest of Lost Souls together, looking for the best spot to commit suicide, all the while debating what's the best way to kill yourself. It soon becomes clear that one person isn't who they say they are. This black-and-white-shot nightmare is a unique and disturbing modern take on the slasher film.
---
Game of Death
New York Premiere
Canada/France / Dirs. Laurence Baz Morais & Sebastien Landry
Game of Death Synopsis:
For a group of party-crazy teens, it's all about smoking, drinking, and sex. But that goes to hell when they play a board game that requires human blood and whose uncontrollable countdowns lead to someone's head exploding. Survival requires killing someone else. Bodies will drop; craniums will burst. Insanely gory and fun as hell, Canadian co-directors Sebastien Landry and Laurence Baz Morais' Game of Death is deliriously madcap splatter cinema.
---
Get my Gun
World Premiere
USA / Dir. Brian Darwas
Sponsored by Quickframe
Film guests in attendance
Get my Gun Synopsis:
Amanda is left pregnant after being raped at her work. When a crazed stalker becomes obsessed with her unborn child she is forced to evolve from prey to predator as to protect both her and her baby's body.
---
Hagazussa – A Heathen's Curse
East Coast Premiere
Germany / Dir. Lukas Fiegelfeld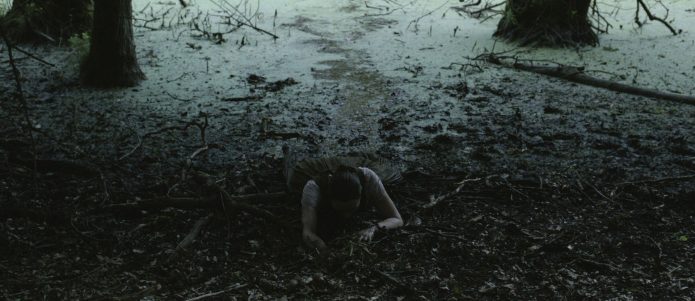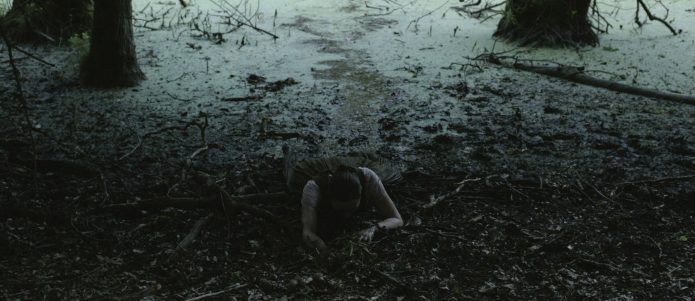 Hagazussa – A Heathen's Curse Synopsis:
Surrounded by heightened paranoia and superstition, an evil presence threatens a mother and her infant child in the Alps of 15th century Austria. But is this ancient malevolence an outside force or a product of her psychosis? With stunningly gorgeous photography and atmosphere for days, Lukas Fiegelfeld's gothic horror fever dream illustrates the dangers associated with dark beliefs and the infestation of fear.
---
Head Trip Shorts Block
Proving that horror is about more than just scares, these Head Trip shorts boldly push the genre's boundaries and challenge your preconceptions.
---
Housewife
North American Premiere
Turkey / Dir. Can Evrenol
Sponsored by Birth.Movies.Death
Film guest in attendance
Housewife Synopsis:
Haunted by the bloodstained memories of a horrific childhood incident, Holly's struggles with separating her nightmares from reality derail after she meets a charismatic psychic with a secret agenda. Capitalizing on the immense promise shown by his brutal 2015 breakthrough, Baskin, writer and director Can Evrenol solidifies himself as horror's future with this hypnotic and gruesome ode to Bava-esque Italian horror.
---
Inheritance
East Coast Premiere
USA / Dir. Tyler Savage
Film guest in attendance
Inheritance Synopsis:
Out of the blue, a man learns of the death of his absentee biological father by inheriting his 2.5 million dollar home. While staying there with his pregnant fiancée, he uncovers horrible truths about his father that could destroy his life. Fantastic lead performances and a patient, sinister narrative make this one hell of an impressive debut for director Tyler Savage.
---
Locals Only Shorts Showcase
Sponsored by Quickframe
BHFF is proud to bring to you the second annual Locals Only shorts showcase. This shorts block allows BHFF to provide a platform for all the incredible homegrown filmmakers to show off their talent and badassery to the masses.
---
Mayhem
New York Premiere
USA / Dir. Joe Lynch
Co-Presented by Shudder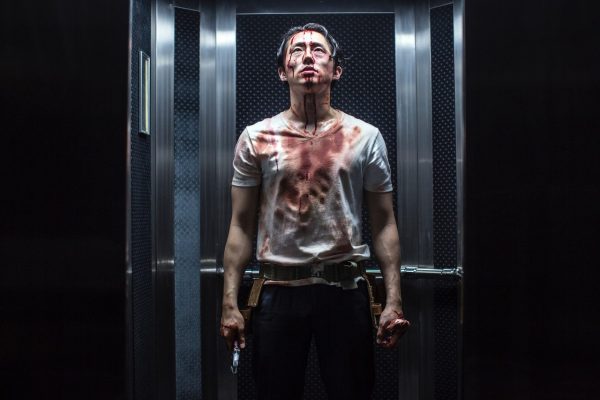 Mayhem Synopsis:
The Walking Dead's Steven Yeun plays a young lawyer who's just been fired from his firm for a mistake he didn't actually make, and faces even more severe troubles when his co-workers are infected with the "ID7 virus." Their quarantined building becomes a rage-fueled killing ground in director Joe Lynch's (Wrong Turn 2, Everly) fast-paced blend of corporate satire and corporeal brutality.
---
Mexico Barbaro II
North American Premiere
Mexico / Dir. Lex Ortega, Sergio Tello, Diego Cohen, Fernando Urdapilleta, Michel Garza, Carlos Melendez, Ricardo Farías, Christian Cueva, Abraham Sanchez
Sponsored by El Buho Mezcal
Film guests in attendance
Mexico Barbaro II Synopsis:
In 2014, the truly demented Mexican filmmaker Lex Ortega assembled his country's best horror filmmakers for the shocking anthology Mexico Barbaro. But if you thought that film was gnarly, wait until you get a load of this crazier and wonderfully unhinged follow-up, helmed by an all-new lineup of on-the-rise Mexican horror voices and touching on cannibalism, porn, and historical demons.
---
Nightmare Fuel Shorts Block
From Nazi-fueled ghosts to demonic phone apps, Nightmare Fuel spans the globe to celebrate the scariest and most unique pure horror shorts.
---
Plenty more trailers and films to talk about after the break…