From writer/director Jason William Lee comes another story trying to draw a unique angle on the zombie/cannibal and last-girl genres. The Evil in Us hits Wal-Mart shelves exclusively on July 4th, and then on DVD, VOD, and elsewhere on August 29th.
The movie stars ​Ian Collins, Kylee Bush, Debs Howard, and John Gillich.
The Evil in Us Synopsis:
Six school friends meet up for a Fourth of July celebration on a remote island off the Washington coast for a weekend of fun and partying. But the good times quickly turn into a nightmare when they unknowingly take a new bio-active drug containing a virus that causes fits of psychotic rage. Only one girl, Brie, doesn't take the drug and she alone must fight to stay alive as her friends slowly turn into bloodthirsty cannibals. Trapped on the island, Brie must endure the unimaginable and fight for her life.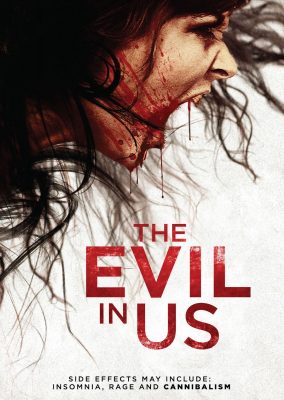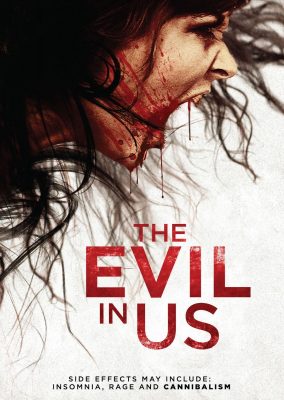 Rock Hard \m/