Fifteen years in the making, Graves at Sea have delivered their debut full-length, The Curse That Is, via Relapse Records. We can assure you that this is sludge/doom metal perfection and it's not to be missed. On that note, head on over to Noisey for a full album stream. From the first chord, you will be hooked.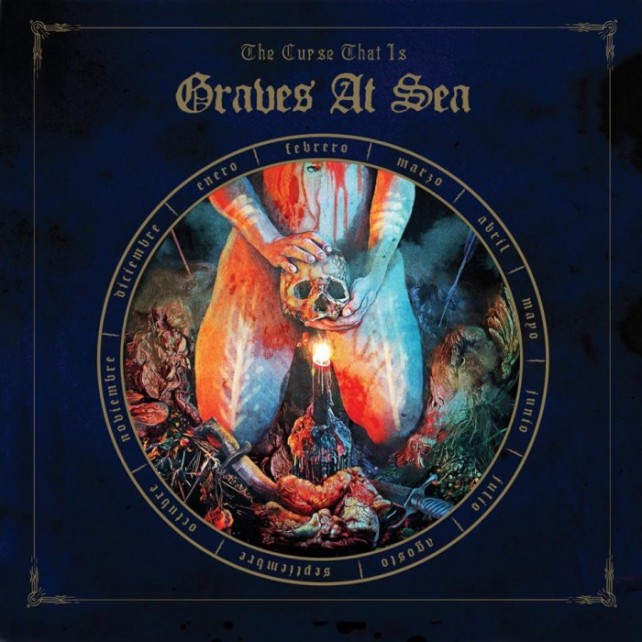 The Curse That Is was released yesterday, April 1st. Physical copies of the album can be ordered here, and digital orders can be placed here.
In conjunction with the release of The Curse That Is, Graves at Sea will be embarking on a two week-long U.S. tour alongside Order of the Owl. See confirmed dates below.
Graves at Sea Tour Dates:
w/ Order of the Owl
4/11/2016 The Bad Earl – Atlanta, GA
4/12/2016 Mothlight – Asheville, NC
4/13/2016 The Jinx 912 – Savannah, GA
4/14/2016 Strange Matter – Richmond, VA
4/15/2016 Metro Gallery – Baltimore, MD
4/16/2016 Kung Fu Necktie (Early Show) – Philadelphia, PA
4/17/2016 Saint Vitus Bar – Brooklyn, NY
4/18/2016 Middle East – Boston, MA
4/19/2016 Spirit – Pittsburgh, PA
4/20/2016 Ace Of Cups – Columbus, OH
4/21/2016 Sanctuary – Detroit, MI
4/22/2016 Mickey's Tavern- Madison, WI
4/23/2016 Rock Island Brewing Company – Rock Island, IL
4/24/2016 Reggie's Live – Chicago, IL
Rock Hard \m/