Get punished and pummeled by the new track from California's tech death metal outfit, Inherit Disease. The track is "Divergence," and its heaviness, unique instrumentation, and sonic edge will have you pissing your pants with excitement, especially if you're a serial killer looking for a new thrill. Have a listen in the player above.
"Divergence" can be found on Ephemeral this April 8th. Pre-order the album here.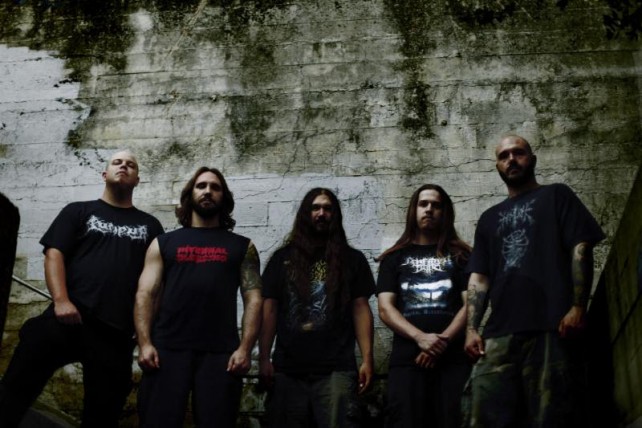 Inherit Disease commented on the track:
Religion is the great plague of man. Science is the cure through utilization of technology. This is a song [guitarist] Derek [DeRoos] wrote most of. He kept rewriting and throwing out parts on this song because they weren't hard enough to play. It took forever to finish. It's all over the place and hard as hell to play!
Rock Hard \m/