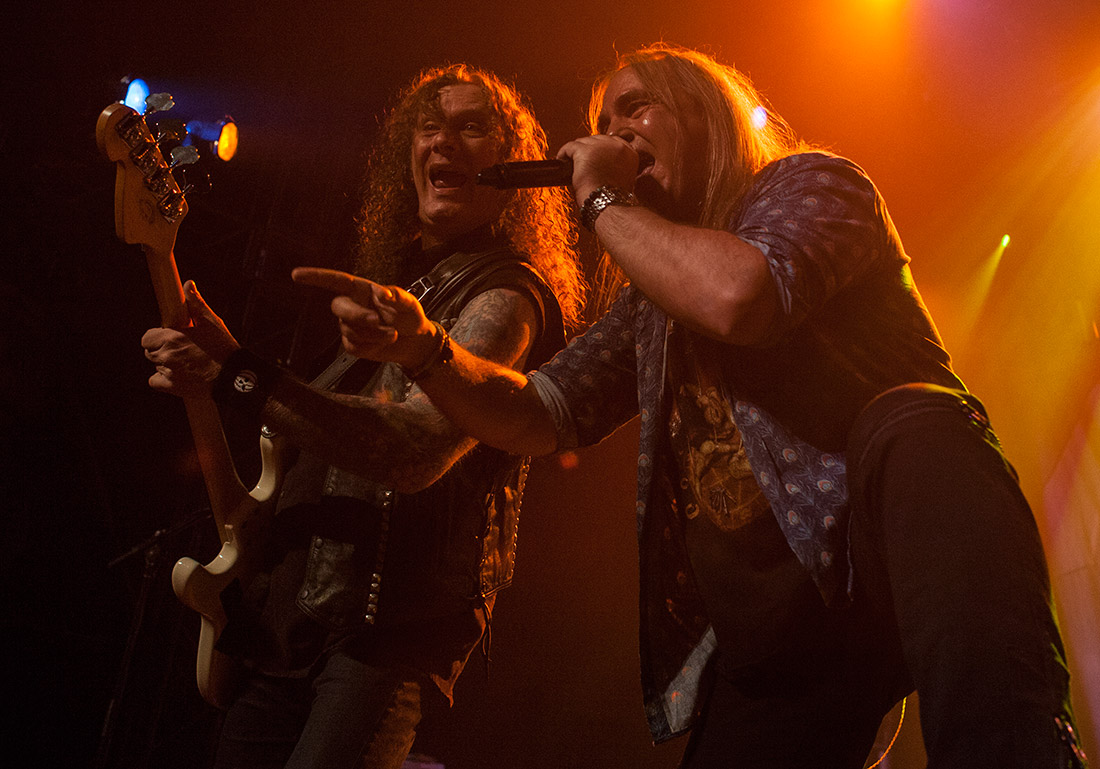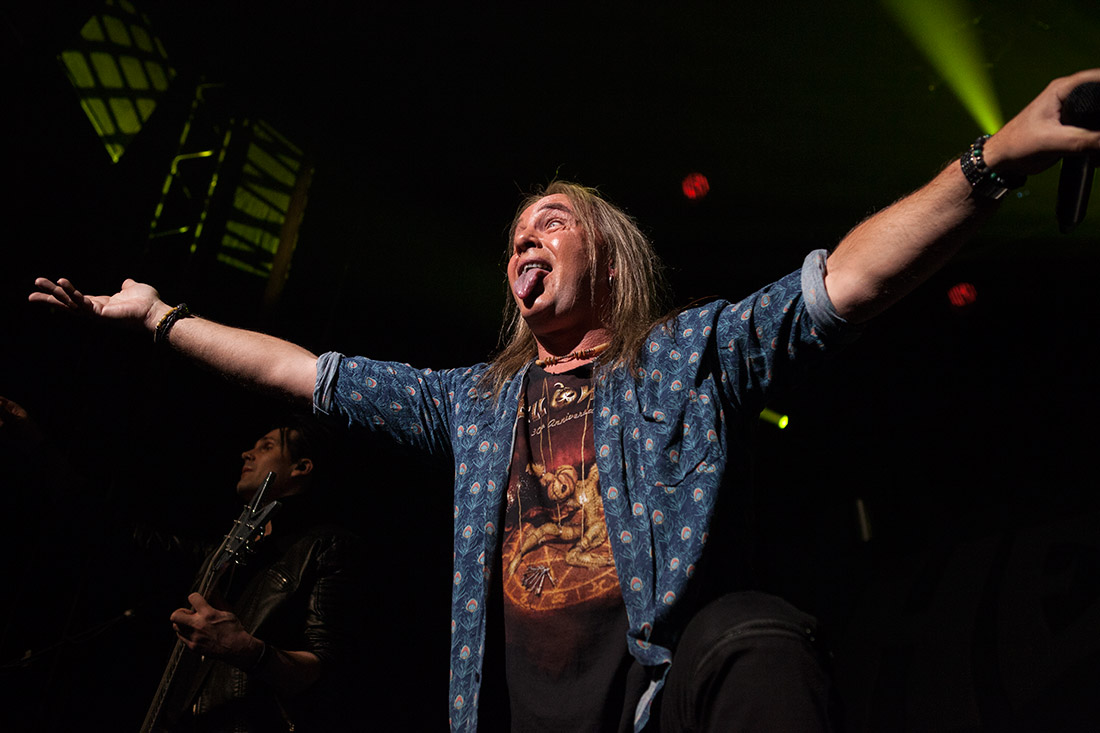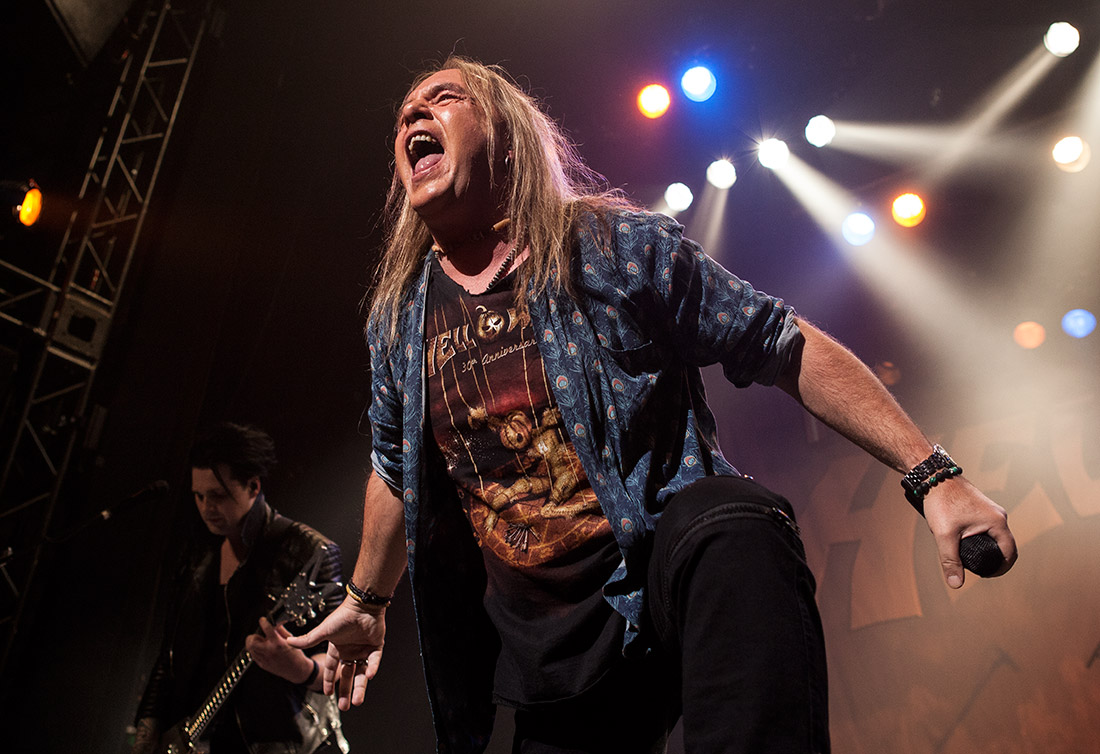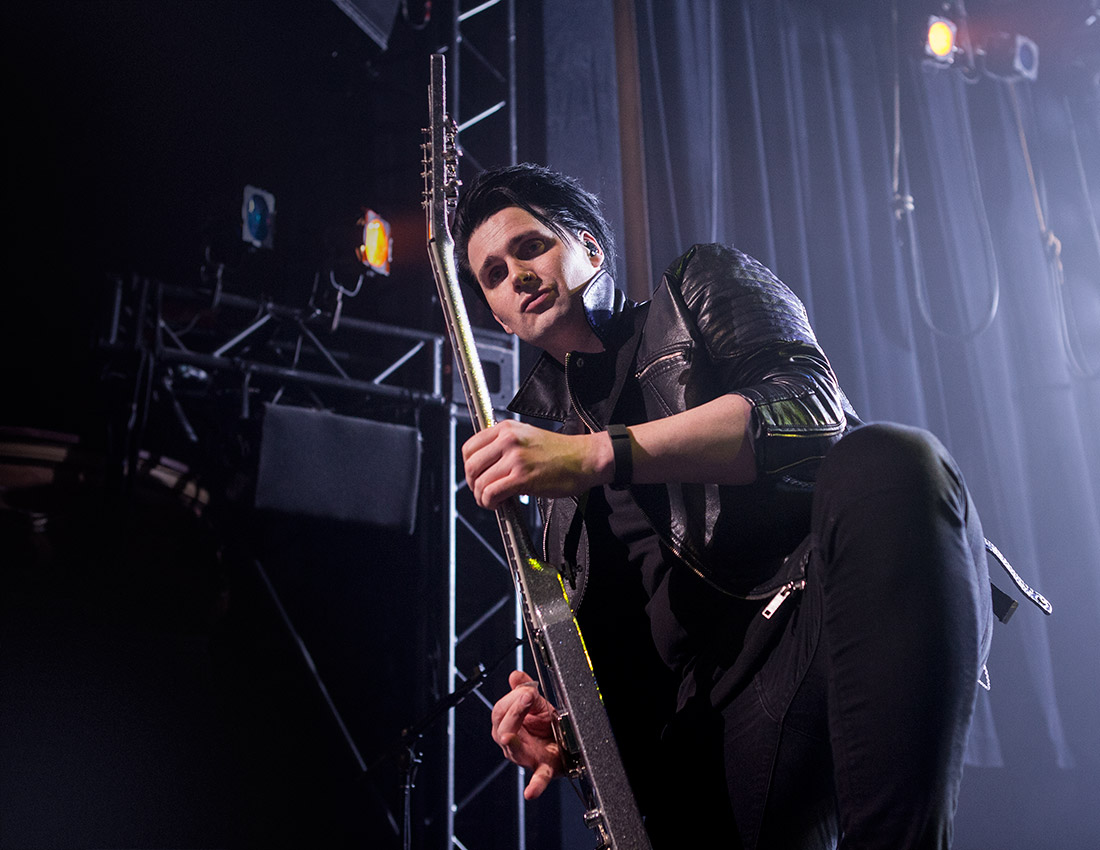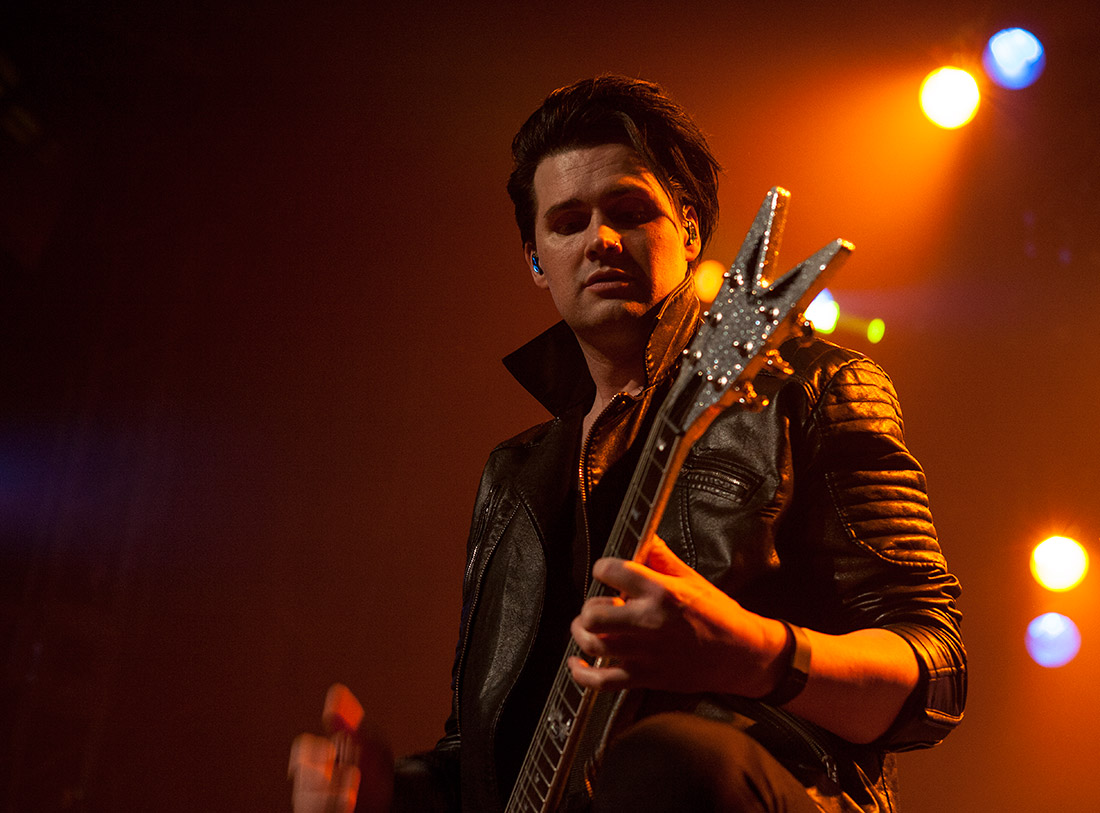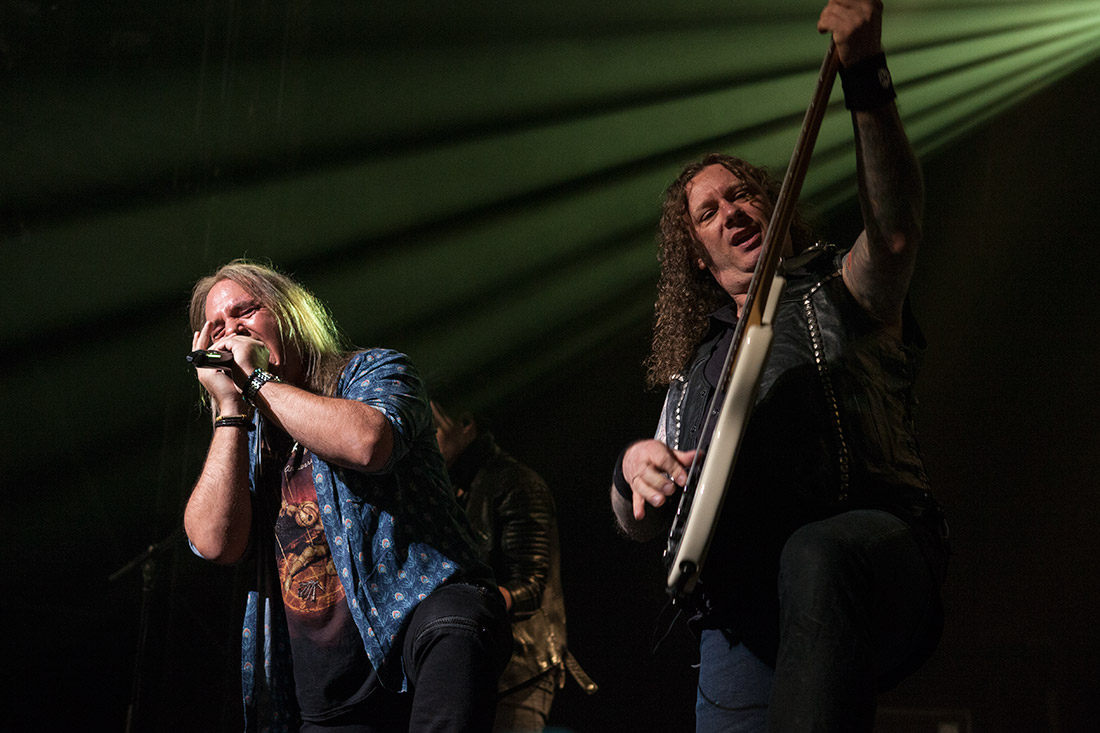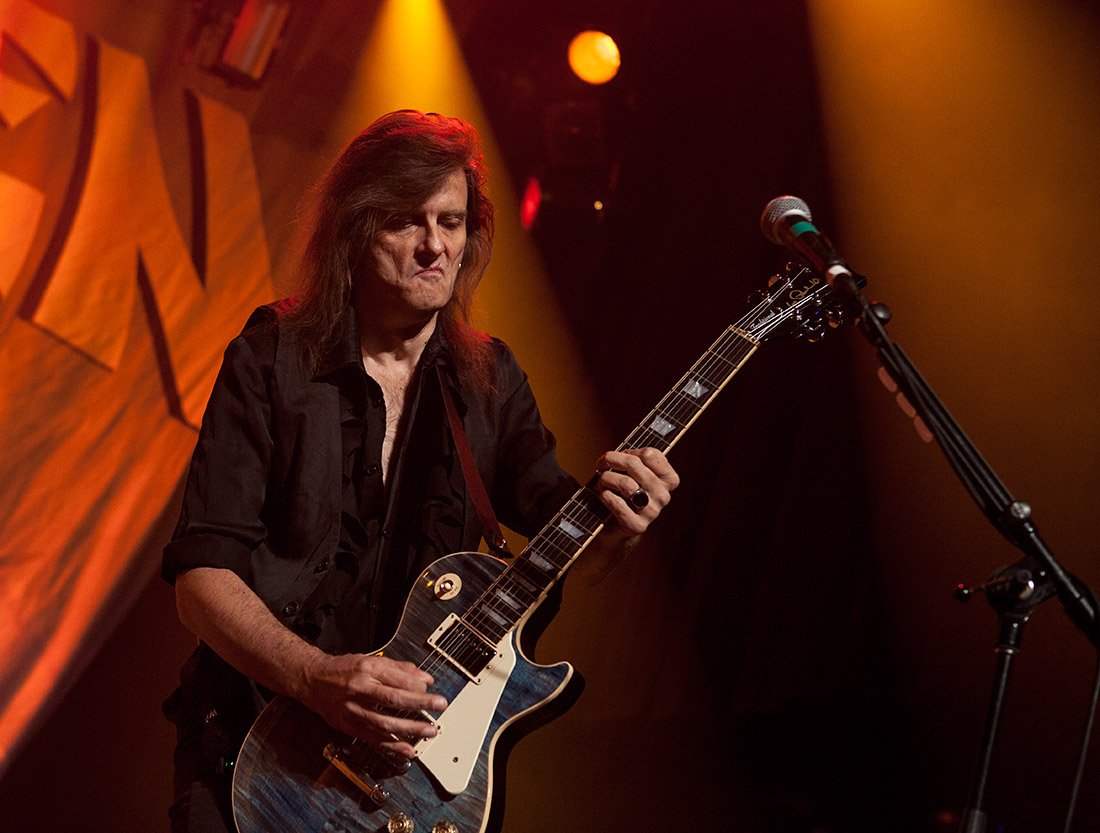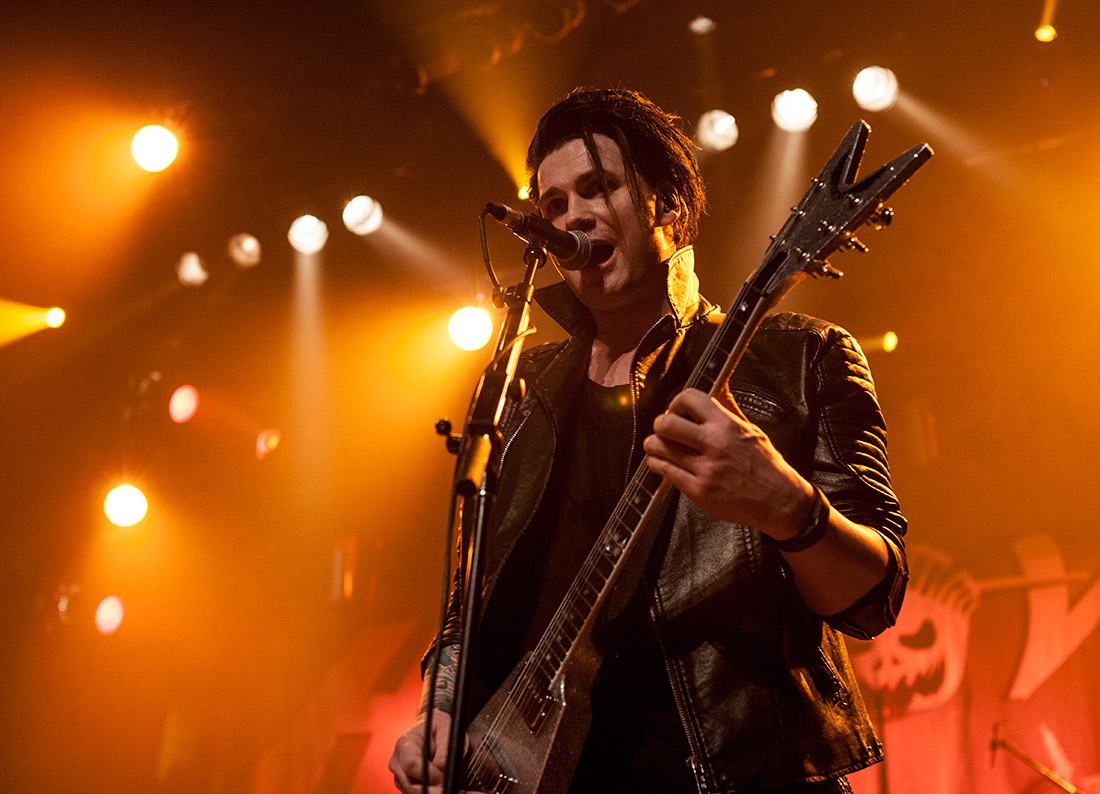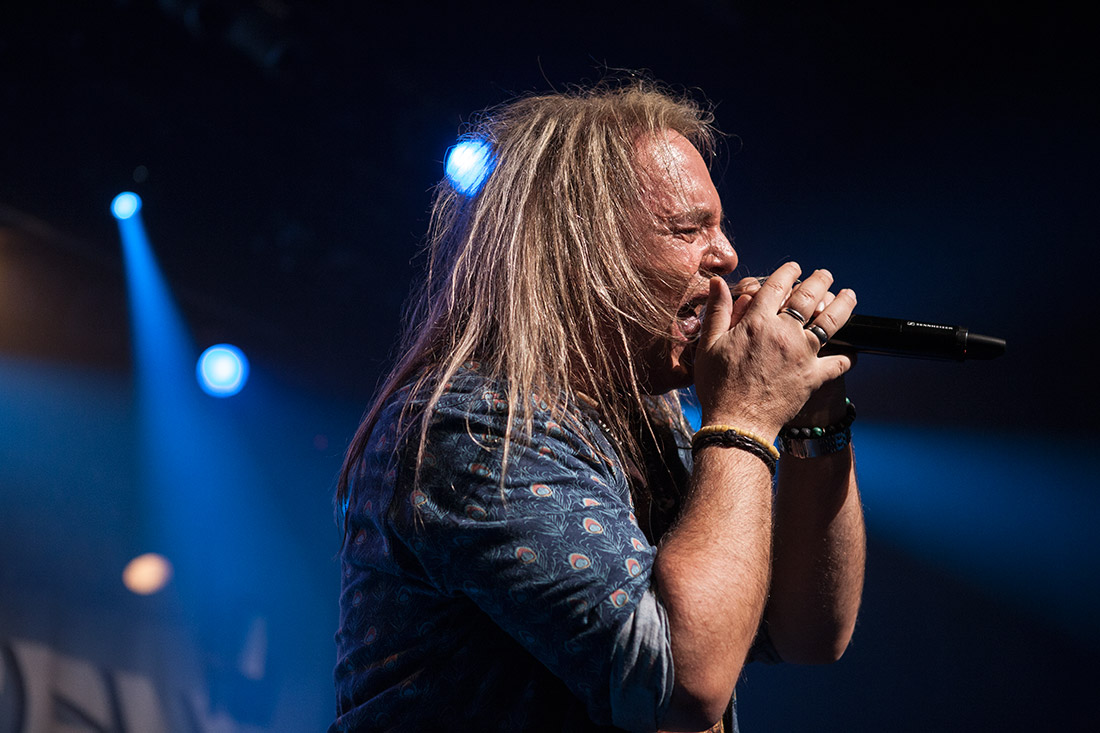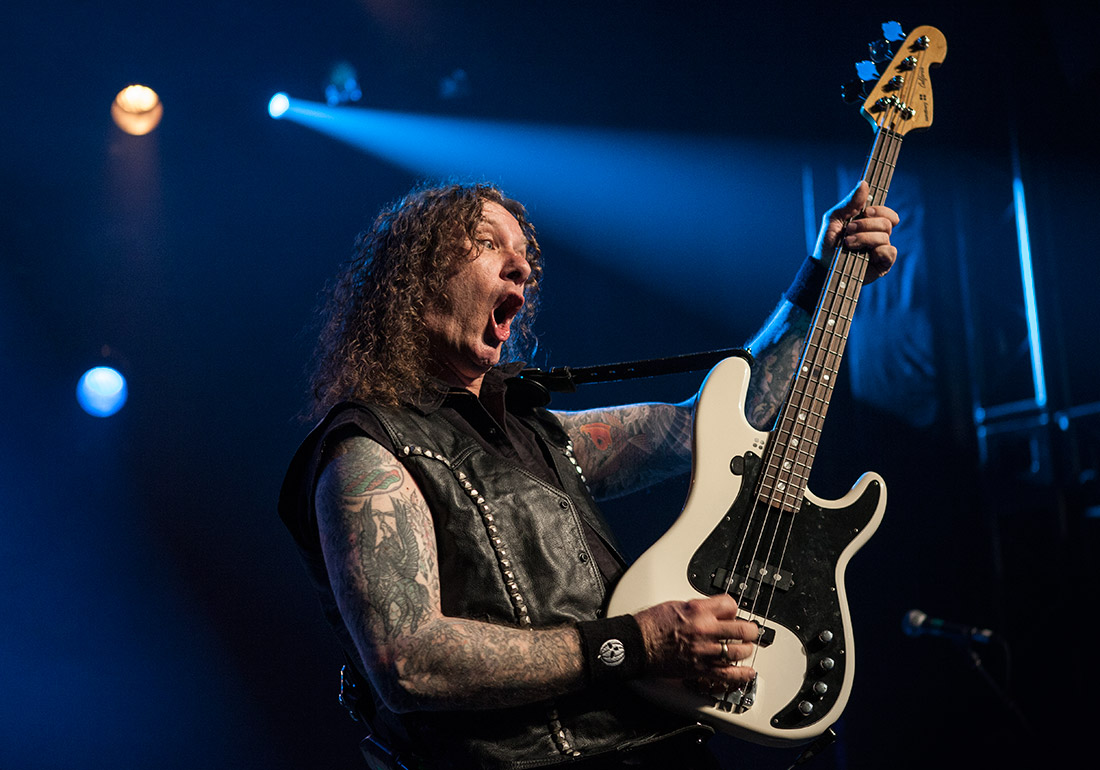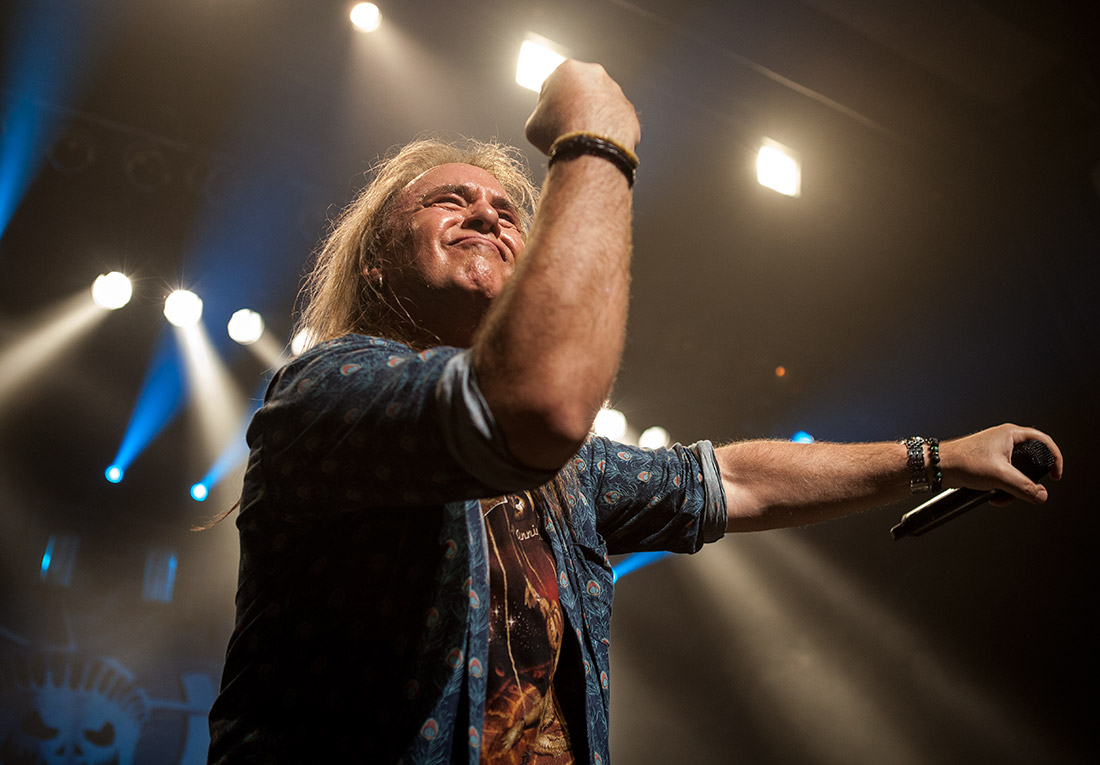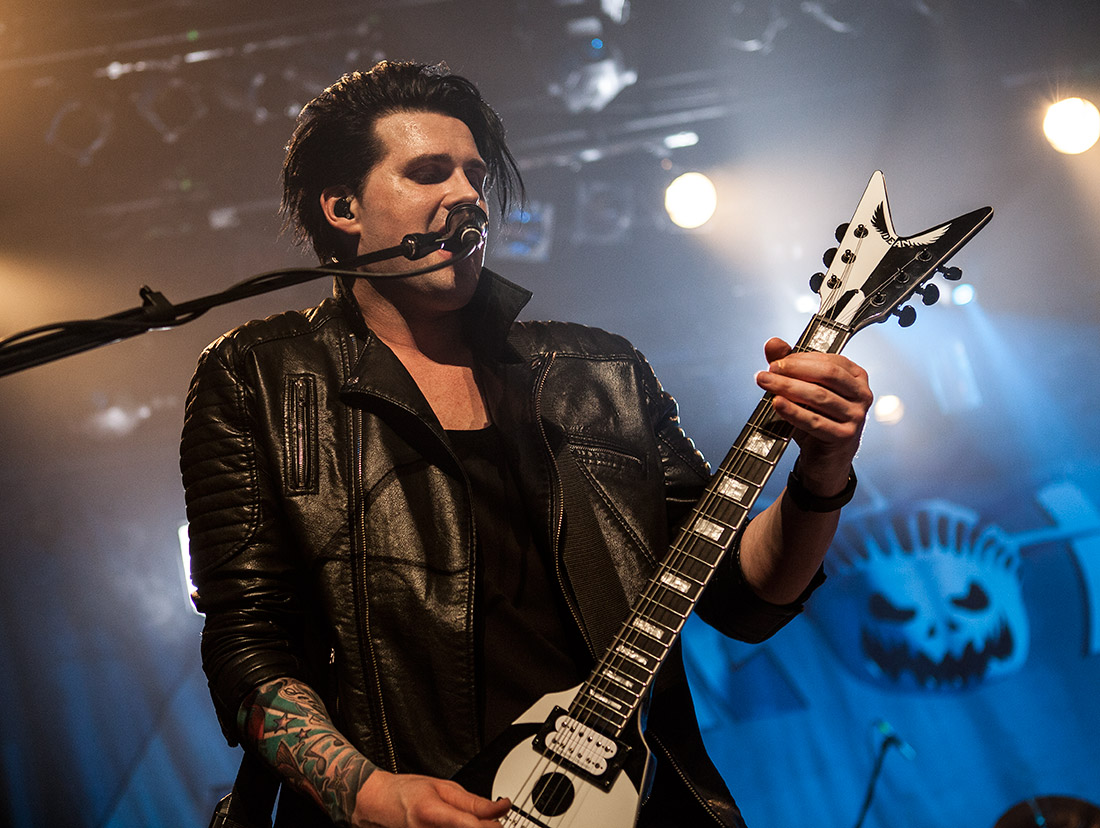 Helloween kicked off their North American tour in support of My God-Given Right last night in Montreal, Canada, and in doing so they put on one hell of a show.
Photo credits go to the sensational King Hazard!
But first, let's talk about the opening acts.
The first act was a local French-Canadian band. This band ranks so low on the relevancy meter that their name was totally lost on me. Aside from the sound issues from the get-go, this band totally sucked and the chorus to their most memorable song became the running joke among the audience; at random times throughout the venue, you could hear mocking chants of "Fuck the World," quickly followed by jeers of laughter. OK, so it's not nice to poke fun at a band comprised of 50-somethings who are probably just having fun, but bad is just bad.
Next up was the small band from Rhode Island, Them. This band might not be well-known, and they might be doing things on a micro-budget, but they're bringing a big idea to the stage. Them is a theatrical power metal band not unlike King Diamond, yes, even with banshee-like falsetto vocals.
If the vocals didn't do it for you, thankfully you had some pretty good musicianship to keep your heart pumping. And if that still didn't trip your trigger, then there was the narrative to follow. So, if you like actors, costumes, a plot of possession, and a sacrifice with your metal, then you'll be just fine indulging in a show by Them.
Although fans had been either captivated or caught in headlights up to this point, we were all there for one reason and one reason only, and that was to see the legendary Helloween!
With 30-plus years of metal and 15 studio albums under their belt, the German godfathers of power metal absolutely killed it! And they killed it for more than two hours with a set filled with early-era classics, material from the new album, and everything in between. The metal gods above bequeathed upon us a hell of a good time, and it was to be had for sure. The fans loved it and showed their admiration with roaring applause.
Although there was nothing spectacular about the show, meaning that there were no props or fantastical light shows, frontman Andi Deris is a pro at getting the crowd engaged and excited. Not only does he deliver belting vocals (even if he claimed to have been sick), but he can tell a story and keep the audience captivated. While it was cool to listen to Andi go into details about this and that the first time, the second time during the last song of the night felt like overkill. But that's a minor detail in an otherwise amazing set.
As well, guitarist Sascha Gerstner was quite the character. Funny faces, weird gestures, unusual antics, Sascha is a quiet leader on the stage who's not shy to show off a little. It was rather cool to also see younger, "newish" band members with such a classic band.
It was even cool that the band gives the guitar solo to Sascha instead of having founding guitarist Michael Weikath dazzle the crowd. However, I wonder if Sascha has ever heard Eddie Van Halen's "Eruption."
Aside from the couple gripes I had, it was still an amazing show, and it proved to some people who had always prejudged Helloween because of their name, never giving them a chance, that this band might be one of heavy metal's best kept secrets.
Helloween Setlist:
Intro
Eagle Fly Free
Dr. Stein
My God-Given Right
Steel Tormentor
Mr. Torture
Waiting for the Thunder
Straight Out of Hell
Heroes
Drum Solo
Where the Rain Grows
Lost in America
Power
Forever and One (Neverland)
Halloween/Sole Survivor/I Can/Are You Metal?/Keeper of the Seven Keys
Before the War
Future World (+git-intro)
I Want Out
Rock Hard \m/