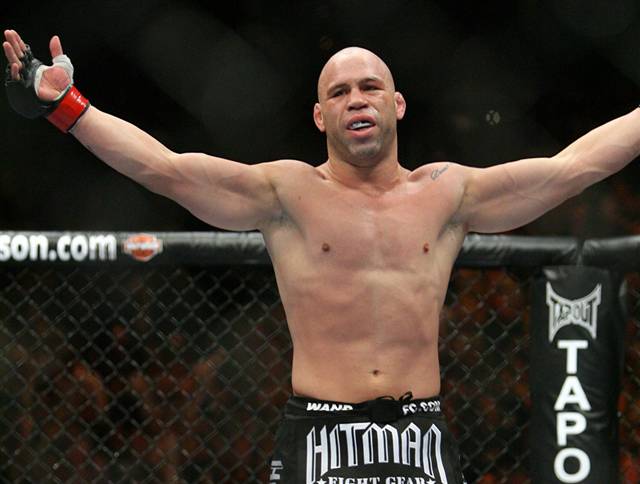 Those looking forward in seeing Wanderlei Silva return inside the cage will be happy to hear that the "Axe Murderer" is planning a return later this year. Following the re-hearing with the Nevada Athletic Commission about fleeing a random drug test case on Feb. 17, which the NAC removed his lifetime ban from MMA to a three-year suspension, Silva is finally itching to get into action before May.
In an interview with Combate, Silva said Bellator MMA and Rizin Fighting Federation have a few advantages for him to compete for in Japan and in the United States.
I had a meeting with Nobuyuki Sakakibara, and he's super interested in bringing me back to Japan, he said the Japanese are anxious to see me compete again. We're also flirting with Bellator. They want to make a deal together so I can fight in Japan and here in the United States, and I would fight for both promotions. I'm negotiating an exhibition fight in Rizin on April 17. They offered me a jiu-jitsu match, two versus two. It would be Team Wanderlei, Andre Dida and I, against a team from Japan. I'm also negotiating a tournament in Japan, in which I would fight in September and come back in December for two fights in one night. That's the plan for 2016.
In addition, he also revealed that a potential clash with Fedor Emelianenko is likely to happen in the near future, if the "The Last Emperor" is still around to fight.
There's a possibility of fighting Fedor, who is an opponent I would really like to fight. I'm not just talking, but can't be the first one, right? Now that I haven't fought in two years, I can't get him right away. I need to do some fights first, get my rhythm back, and when the promotion thinks it's time and I feel I'm in a good rhythm, I would really want to test myself against him, for sure. I've fought the best in the world but him. I would really like to test myself against him. I don't have anything against Fedor, but I would like to test myself and see how it goes.
Stay tuned to Yell! Magazine for much more updates to come.