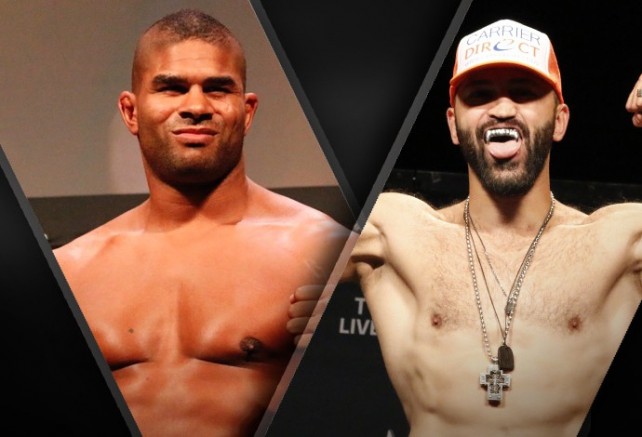 Two very familiar faces in the UFC heavyweight division are now expected to clash inside the Octagon at an upcoming Fight Night event. According to MMA Fighting, Alistair Overeem who just re-signed an exclusive contract with the UFC will be facing fellow JacksonWink teammate Andrei Arlovski for the main event of UFC Fight Night 87 on May 8 in Rotterdam, Netherlands.
Since both men usually train alongside MMA coach Greg Jackson at the JacksonWink Academy in Albuquerque, N.M., Jackson told MMA fighting they will train at different times with different coaches. Jackson also confirmed he'll be cornering Arlovski in the fight.
Jackson said,
Usually I would step out, but Andrei is a special case.
The co-main event of UFC Fight Night 87 will feature another heavyweight clash between Antônio Silva vs. Stefan Struve. Stay tuned to Yell! Magazine for much more updates to come.