Artist Toothgrinder Album Nocturnal Masquerade Release Date: 26 January 2016
Label Spinefarm Records Genre Progressive Metal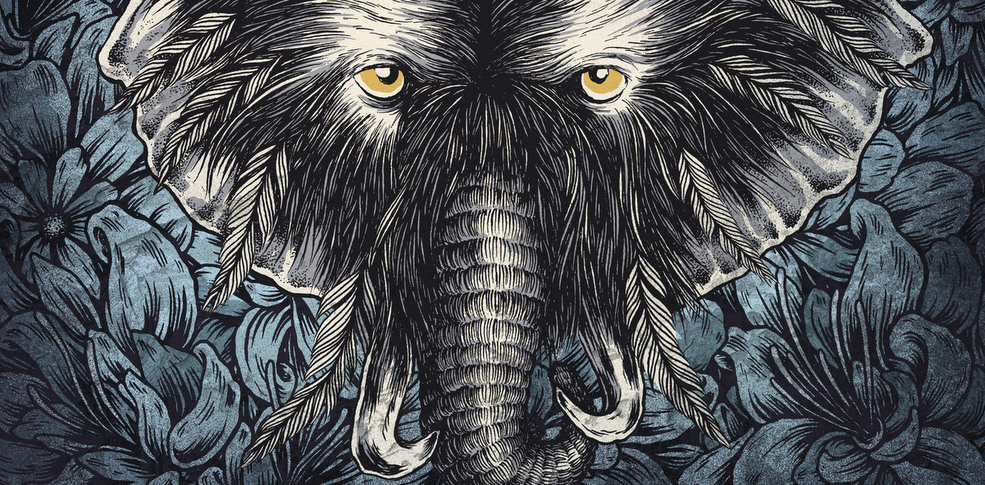 Have I gone soft or is talented heavy music just hard to find/write about these days? It's been months since I've found a progressive metal album that possessed all the qualities that make heavy music both challenging and fun to listen to. Luckily, Toothgrinder was recommended to me by a friend on Twitter and I was immediately hooked. A bit sludgy in its texture, Nocturnal Masquerade presents itself with intelligent progressions that blend a few genres together into a massive 42-minute record.
Melody and brutality mesh well throughout the entire album. It is rare to find a band blistering through technical progressions yet maintaining a melodic richness through all the chaos. The songs are rather complex, feeling like they combined eight minutes of movement into three- to four-minute spurts of harnessed energy. The strength of the screams from Justin Matthews provide enough energy for the rest of the band to rally behind. Not that they need to be rallying, however, because they could easily march to the tune of their own talent. From the frantic pacing to the harmonious guitar doodling, every piece of the rather jagged puzzle fits. Toothgrinder have a way of masking how technically abrasive their music is by focusing on keeping everything tightly wound. Their use of djent styled riffs shines on certain tracks, most notably "Blue" and "Schizophrenic Jubilee." The choppy riffs wind together with a controlled drum tempo to keep the groove moving.
Upon making every listener brace for impact with their rather direct take on being heavy, their are some prettier moments fluttering on the record. Often clean vocals reminiscent of Killswitch Engage-styled operatic belts shine through the compositions backed by twisting guitar riffs, such as "Lace & Anchor;" which is just one battering of syncopated assault after another. "I Lie In Rain" starts off as a moody alt-acoustic track before unleashing a few heavier guitars in the chorus and one breakdown at the end. "Dance of Damsels" has a creeping guitar riff that backs an aware Matthews, crying out, "I've been dying to make this sound so every moment silent can be honest and proud." If that was the goal of Toothgrinder on this record, they sure have made a lasting impression.
The Verdict:
The talent that lies within Toothgrinder comes full force on Nocturnal Masquerade.