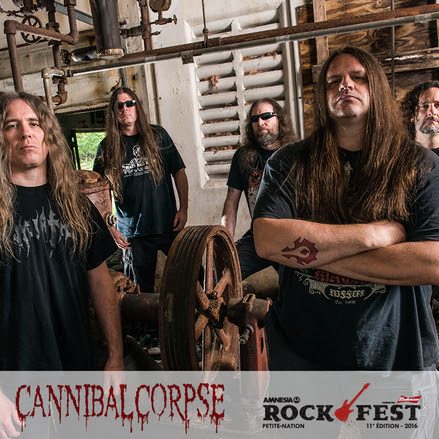 Last week, the fine folks running the annual Amnesia Rockfest in Montebello, Quebec, announced the first five bands that have confirmed their 2016 appearance. So, let's just see what's in store for us so far.
NOFX will be back and will perform Punk In Drublic' in full and other songs! Fat Mike of NOFX will also close the Tony Sly Stage on the Saturday night with the second show ever of Cokie the Clown as a worldwide exclusive!
British band Bring Me the Horizon will also be at the festival, as well as metalheads Cannibal Corpse.
Last but not least, cult post-hardcore band At the Drive-In will reunite at Amnesia Rockfest 2016. The Texas band broke up in 2001.
The full lineup will be announced by early March. The 11th edition of Amnesia Rockfest will take place in Montebello, Quebec, on June 23-26, 2016.
We'll keep you posted as news filters in.
Rock Hard \m/