It's roughly been 14 years since Eli Roth's classic gorefest, Cabin Fever, was released. While the subsequent sequels veered from the original film's tone, they weren't half bad either (or at least the second one, I haven't seen the others, and I'm assuming the third also strayed).
Now, the original movie has been remade, and while it looks awesome, is there really a need for it? Other than for a cash grab? It doesn't look all that different, fans are undoubtedly going to prefer the original, and there are plenty of newer movies like this that aren't piggy backing on an existing franchise.
Whatever your views are on this, check out the new Cabin Fever trailer in the player above. Then yell at us in the comments section below.
Eli Roth is producing the Travis Zariwny-directed remake, which stars Gage Golightly, Matthew Daddario, Samuel Davis, Dustin Ingram, and Nadine Crocker.
Cabin Fever Synopsis:
A flesh-eating virus makes a meal of five teens on spring break in a remote wood cabin in this update of Eli Roth's classic gorefest, with all-new characters and all-new kills.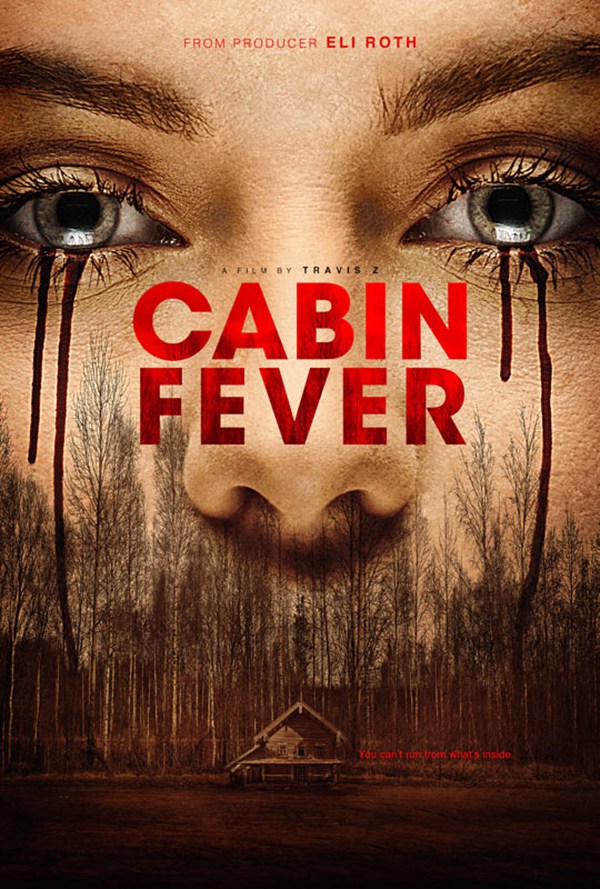 Cabin Fever 2016 will have a limited release starting on February 12, 2016. Will you be checking this one out?
Rock Hard \m/