Mercyful Fate fans rejoice! Guitar duo, Michael Denner and Hank Shermann (of Mercyful Fate), recently released the video for the killer title track of their debut EP, Satan's Tomb. If you like blood-soaked vampire women, evil lyrics, and old-school heavy metal, then this is where you belong.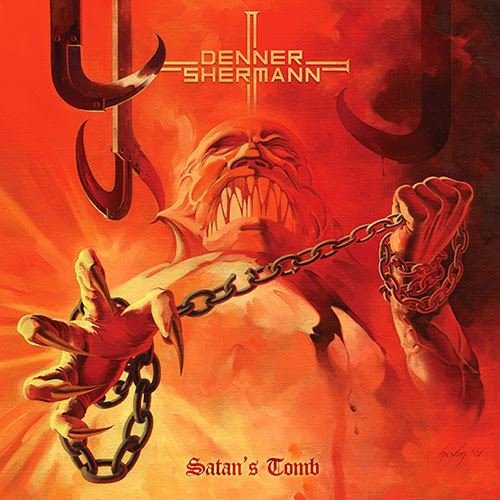 The supergroup also includes Snowy Shaw (King Diamond, Therion, Sabaton) on drums, Marc Grabowski (Demonica) on bass guitar, and Sean Peck (Cage, Death Dealer) on vocals.
Shermann comments:
We are happy to be able to release a video for the title track, which was the first song that really got us going as a band. Now we are building upon the shadowy metal essence of what we created with the Satan's Tomb EP and are moving forward with a full-length release for next year.
Denner says:
Creating these songs with this line-up really ignited my metal fire hotter than ever! I'm sure the fans are going to love this thing.
Shermann adds:
This mix ended up really having an old school feel to it that sounds awesome when blasting at an unhealthy volume.
Order Satan's Tomb here.
Rock Hard \m/