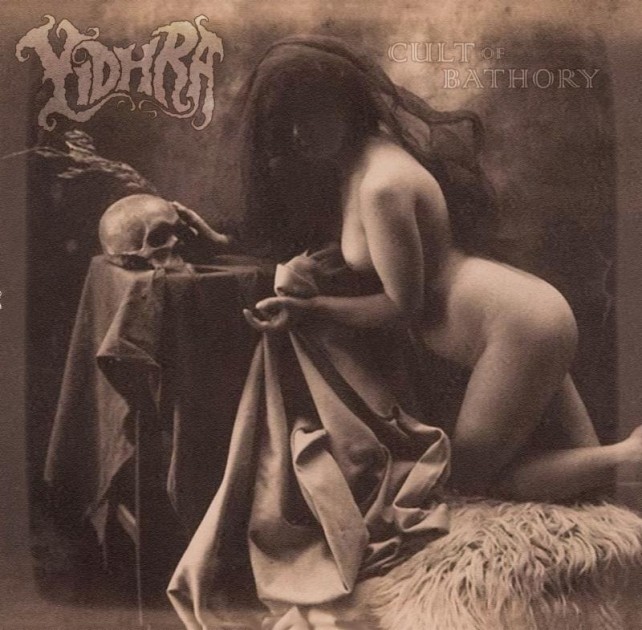 Oh, man! Any stoner/doom metal fan needs to take a big hit of Yidhra's premiere track from their forthcoming EP Cult Of Bathory, which hits the street next month. But right now, all you can do is head on over to InvisibleOranges.com bask in the wonderful tones and rich low end of the title track, "Cult of Bathory."
Cult Of Bathory was captured live with master engineer and producer Bill Metoyer (Slayer, Corrosion of Conformity, Trouble, etc.) at Skull Seven Productions and boasts four murky, lead-footed anthems centered on the occult, witchcraft, inhumanity, life, death, and imminent destruction.
Vocalist/rhythm guitarist Ted Venemann commented on the track:
'Cult Of Bathory,' at its root, is about the inhumanity of humanity. I've always found it fascinating how the words, which are typically considered opposites, felt so synonymous. The most vile and inhumane acts are always perpetrated by humans. In nature, most seemingly atrocious acts can be explained by the base instinct to survive. That is definitely not the case with mankind. With our industrial capabilities and 'advances' in science and technology, we've grown quite efficient at destroying and profiting off of nature. Not even the most docile and innocent are immune to our perverse behaviors. The legend says the Countess Bathory bathed in the blood of virgins to maintain her youth. Millions of people are inadvertently doing the exact same thing every day. The truth is, no matter how hard we try to be 'cruelty free,' we're not. At some point along the way there's a product that you use, or there's a component used in the manufacturing of that product that is covered in the blood of innocence. In that instance we are all guilty. We are all members in the Cult of Bathory.
Black Voodoo Records will release Yidhra's Cult Of Bathory on December 11, 2015 on 10-inch vinyl in three limited-edition color variants: 100 blood-red splattered, 100 purple sold exclusively through Black Voodoo Records, and 100 standard black. Cult Of Bathory will be available on CD and digitally in early 2016. Stay tuned for details.
Rock Hard \m/