Artist Fine Fine Titans Album Renaissance
Release Date: 11 Nov 2015 (digital); 27 Nov 2015 (in stores)
Label CI Records Genre Post-Hardcore
Fine Fine Titans shocked the majority of the scene with their first release, Omega, because the group was something different for the post-hardcore community. That main factor was in Jennifer Bartlett's vocal prowess. About a year and a half later, the Grand Rapids act is releasing their debut to the world named Renaissance, and what an album to rise with.
Pre-order Renaissance here!
There will be some moments in this that will baffle you with both an awe and a cringe. Sometimes it can happen in the same song. Take "I Just Saw A Ghost," for example. Bartlett weaves her clean vocals through guitar melodies with such ease it's addictive, but as the song comes to a close it features a duet scream off with T.J. of Still Remains. While the screams are urgent and well placed, the guitars are deathcore chug cheese.
Never fear, Renaissance has plenty of songs that are properly structured and well thought out. "Mistress" being one of the greatest things to come out of Fine Fine Titans. The chorus guitar melody is a twisting and spacey lead that brings life to Bartlett's rather beautifully crafted emotional delivery.
Opener, "We Planted a Beating Heart," is a vibrant kick led by technical drum work and discordant guitars. It's one of the songs that finds Bartlett using her entire range, both screaming and singing, and the band wrote parts that allow her to dominate.
Fine Fine Titans aren't afraid to venture out to other genres either, with "A Fire Retraced" sounding like a stoner-power metal track mixed into the closest thing that a ballad would sound like from this group.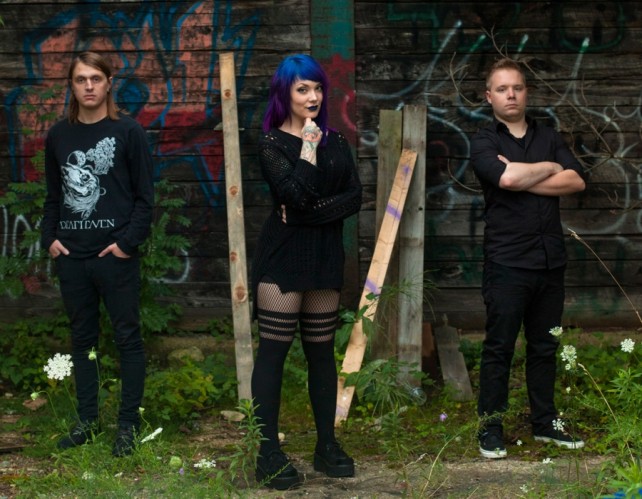 "Guillotine" is an indie spoken-word beat down that leads into a vicious closing track, "In All Your Glory." It's an all out assault from Bartlett and company featuring gang vocals, gnarly screams, war-like drums, and natural guitar progressions.
The Verdict:
Fine Fine Titans have released a dynamic debut in Renaissance. They have their own sound that blends multiple genres into one great LP, but at times they let some cheesy progressions halt their rather powerful songs.