We recently had the honor of sitting down to chat with Elize Ryd and Olof Mörck of Sweden's rising heavy metal/pop sensation, Amaranthe. The band has just released Breaking Point – B-Sides 2011-2015, which contains a number of acoustic renditions of existing songs and a couple of new ones for fans to devour.
Order Breaking Point B-Sides 2011-2015 here.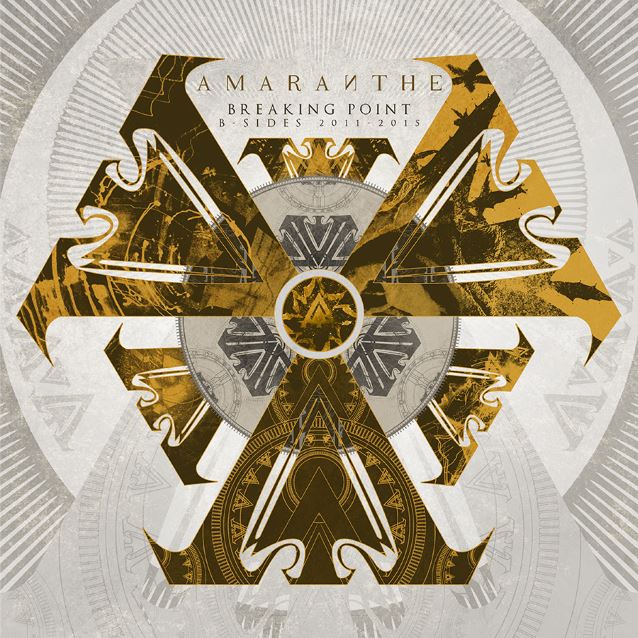 It was quite the adventure to get to the venue to conduct the interview, what with massive road construction projects at every turn and lines of cars filling the street. We were late, but we made it, and these sweet people couldn't be more understanding. When we finally got onto Amaranthe's tour bus, we were greeted by the tour manager, and the next face we saw was Elize's, who is infinitely more beautiful in person, and after talking to her she's as sweet as can be. Olaf ain't half bad either.
Naturally, we talked about the new album and whether or not there were any acoustic tracks being played in their live set. To our and their disappointed, there were none as of yet, but we found out that we might be treated to such delights on their next tour that gets underway in 2016.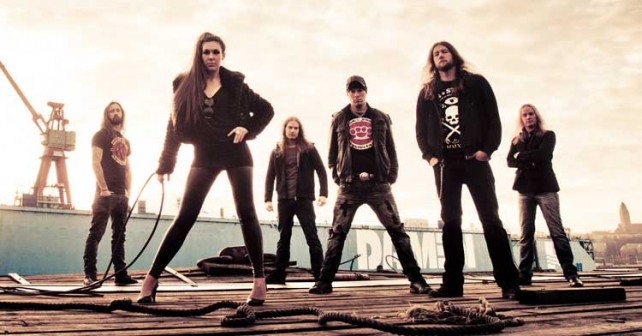 Our conversation also veered toward folk instrumentation and its relationship to butter, working with Patric Ullaeus, and, of course, when the next album is supposed to come out. You'll have to watch the video for the dirt though.
The show itself was charged with huge amounts of electricity, with the band feeding off of the audience and vice versa. And it's worth noting that Aramanthe fans are crazy loyal, really into it, and very diverse.
Opening up was Lullwater, who were a grunge-/rock-based act that sounded hauntingly like Pearl Jam. We also had the Butcher Babies as the middle act… and let's be honest, there's no place we'd rather be than in the middle of that dual-female led act.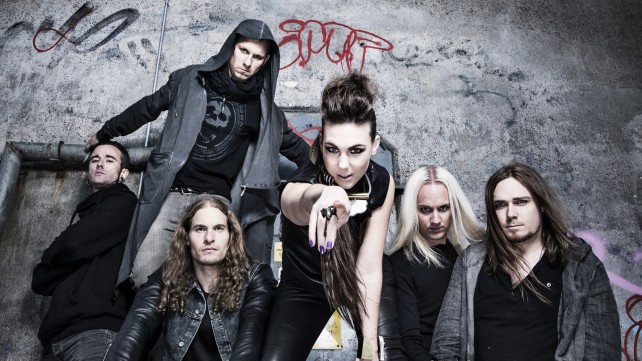 Something else interesting happened at the show, as we stood near the back, who should be standing next to us other than Arch Enemy's Alissa White-Gluz, formerly of Montreal's The Agonist. We didn't talk to her, but it was still cool that she was out and about checking out shows in her hometown.
Enjoy the interview, and as always…
Rock Hard \m/