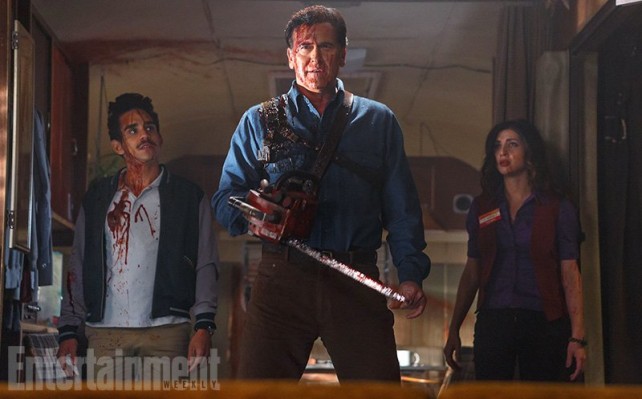 Fans of Sam Raimi's Evil Dead series will be extremely happy to hear that Starz has officially renewed Ash vs Evil Dead for a second season. Ahead of its worldwide debut on Halloween, the TV series has generated enough fan and press support to convince the network to move forward with season two, which will further continue the adventure of Ash Williams played by the legendary Bruce Campbell.
Carmi Zlotnik, Managing Director of Starz said,
One season isn't enough to satisfy the fans' two decade-long appetite for more Ash. The early fan and press support, along with the international broadcaster demand for more story have made it clear that the adventures of Ash Williams can't end with season one.
Starz recently announced the premiere of Ash vs Evil Dead will air in more than 100 countries and territories worldwide on October 31, 2015. The 10-episode first season of the half-hour series is the long-awaited follow-up to the classic horror film released in 1981.
The TV series also stars Lucy Lawless, Ray Santiago, Dana DeLorenzo, and Jill Marie Jones.