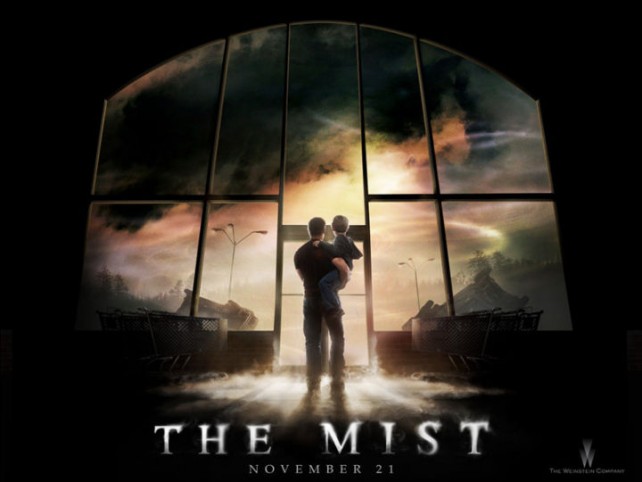 With Stephen King's Under The Dome season finale this month, it's time to start looking forward to another TV adaptation of the Master of Horror's 1980 novel, The Mist.
That's right! TheWrap reported this week that Dimension is currently developing The Mist for TV, which is being penned by Christia Torpe (Rita), a writer from Denmark who was taught screenwriting by veteran sitcom producers Nancy Steen and Fred Rubin. Apparently, the TV series is going to be inspired by both King's novel and Frank Darabont's highly unsettling film adaptation that hit theaters in 2007.
According to TheWrap,
The series will tell an original story about a seemingly innocuous mist that seeps into a small town but contains limitless havoc. From psychological terrors to otherworldly creatures, the mist causes the town residents' darkest demons to appear forcing them to battle the supernatural event and, more importantly, each other.
King gave his blessing to the TV series back in 2013 when Dimension's Bob Weinstein was overseeing the development. At the moment, there's no word on who else is attached, but we'll make sure to keep you guys updated on Yell! Magazine. So stay tuned!