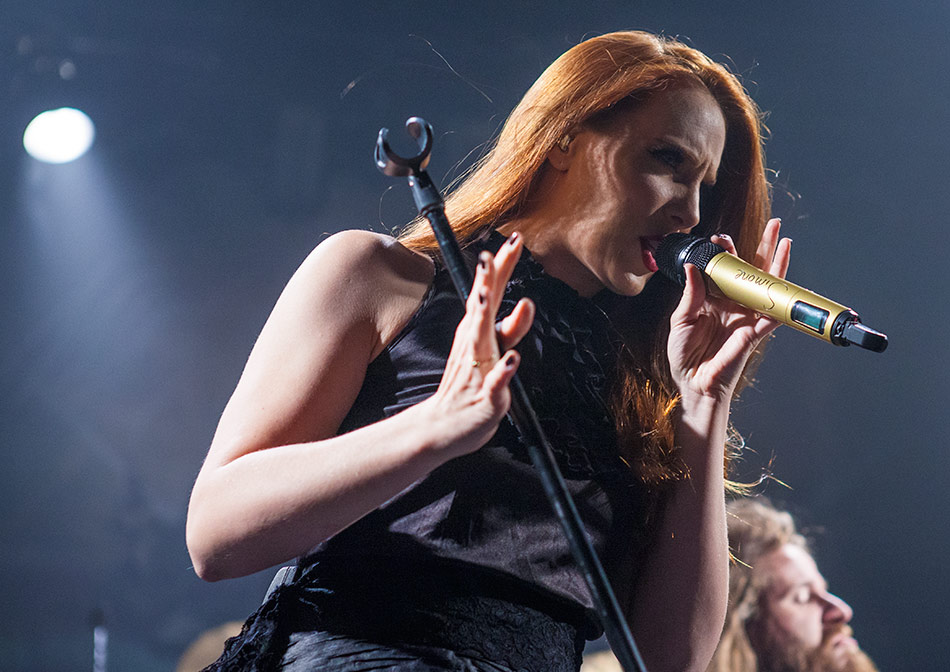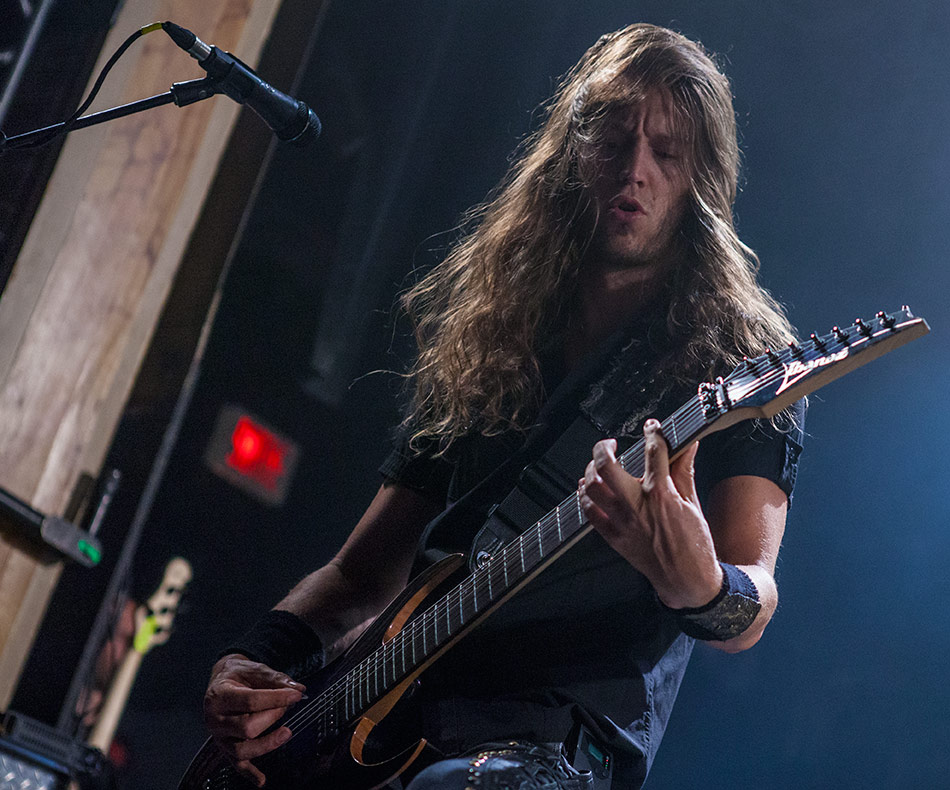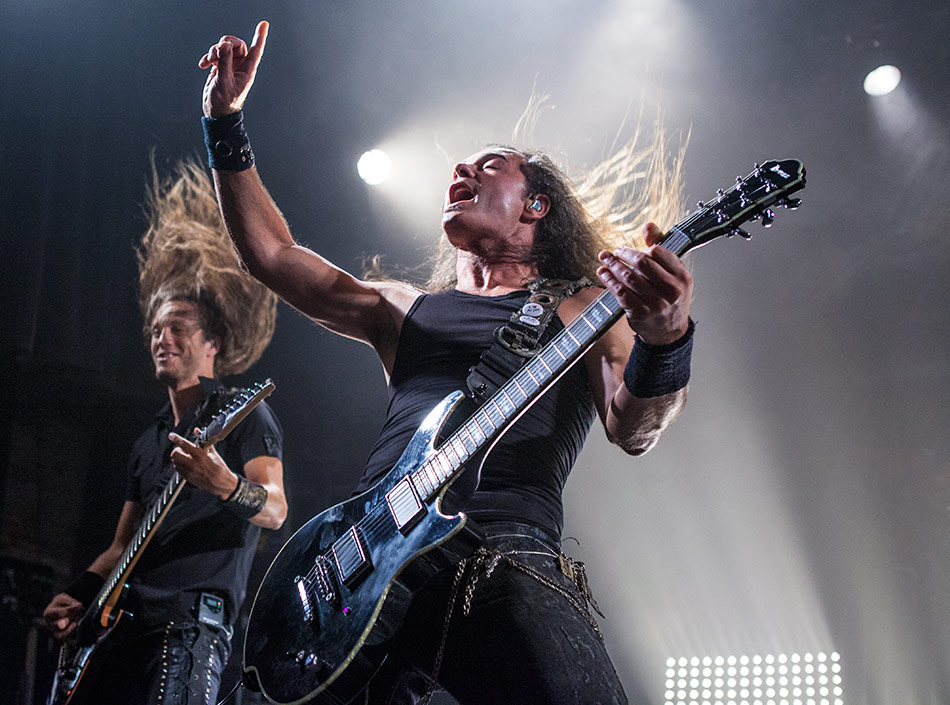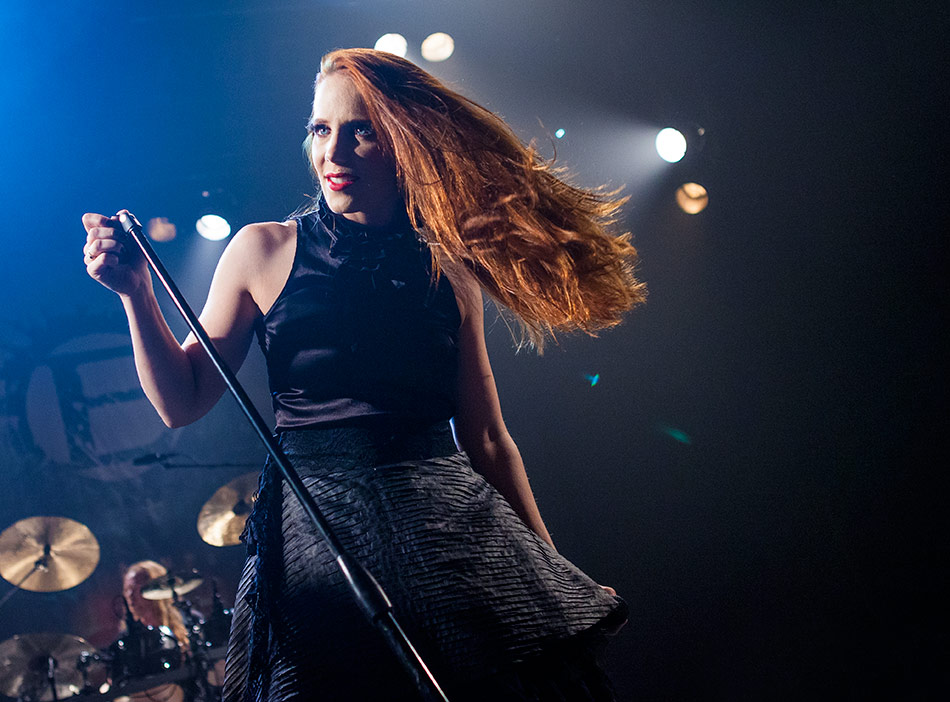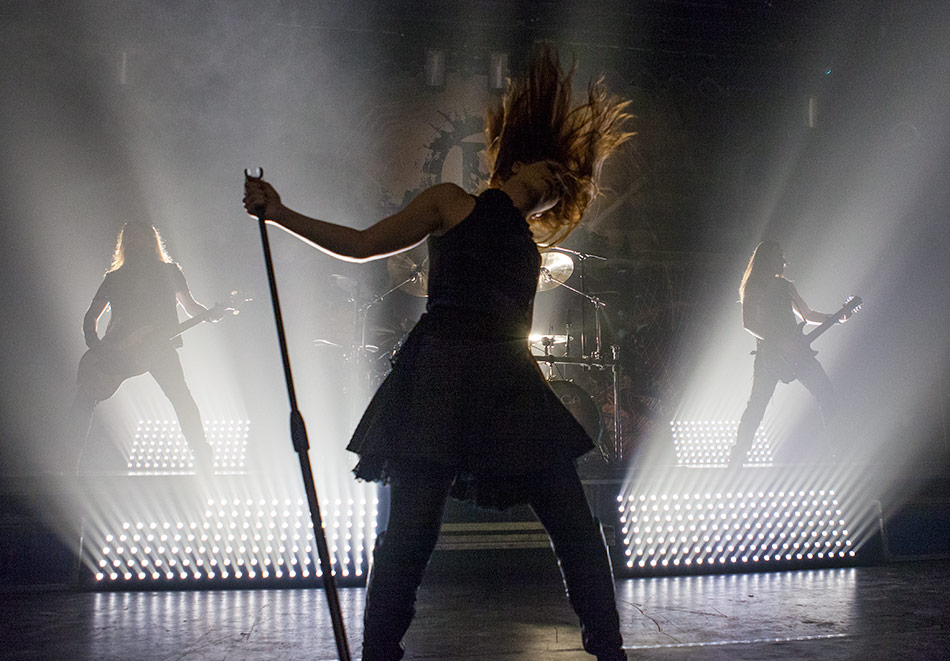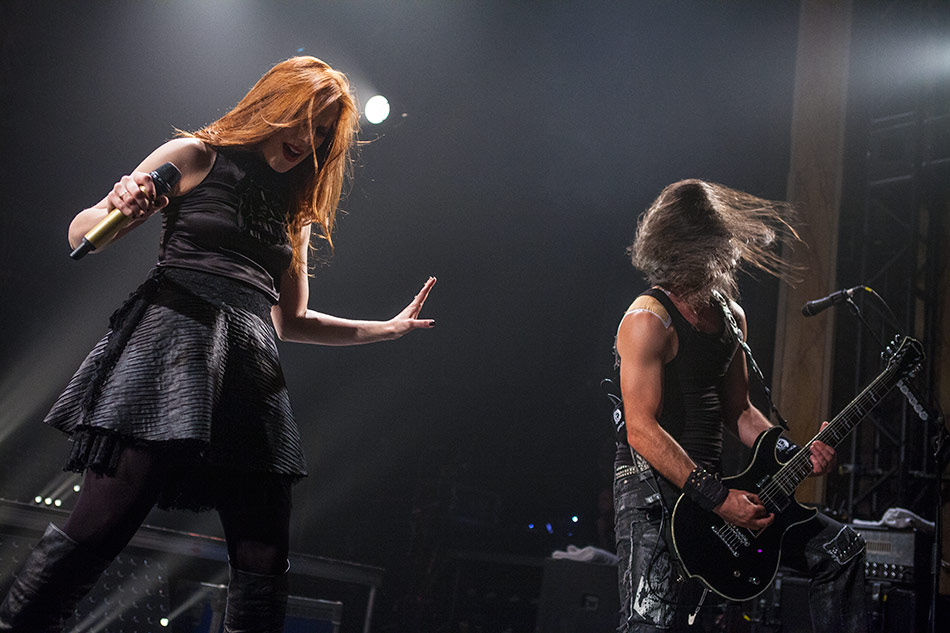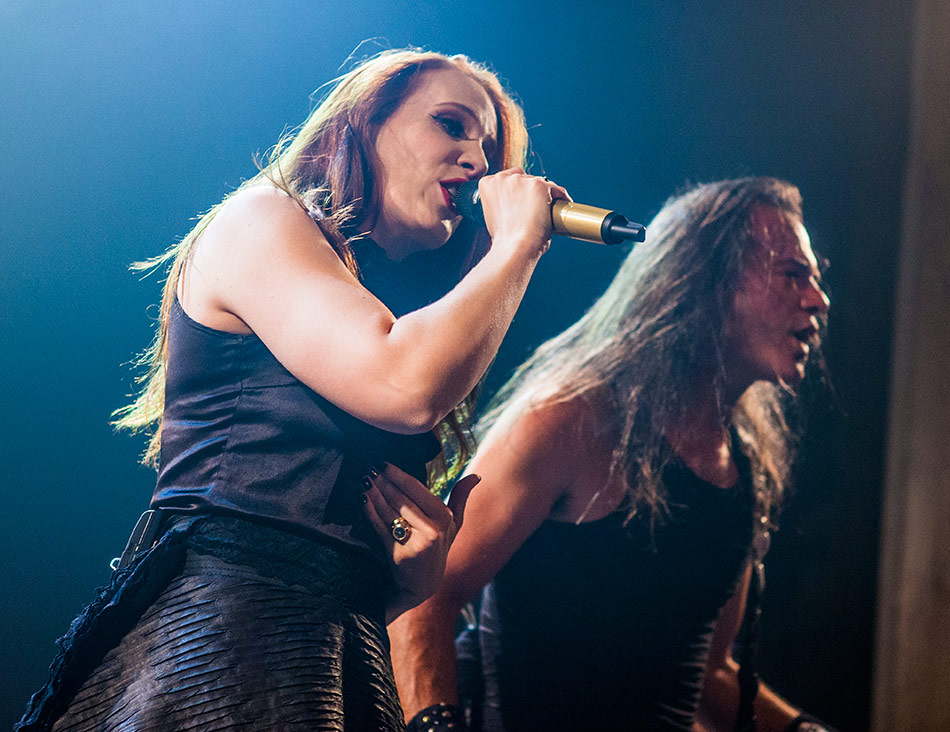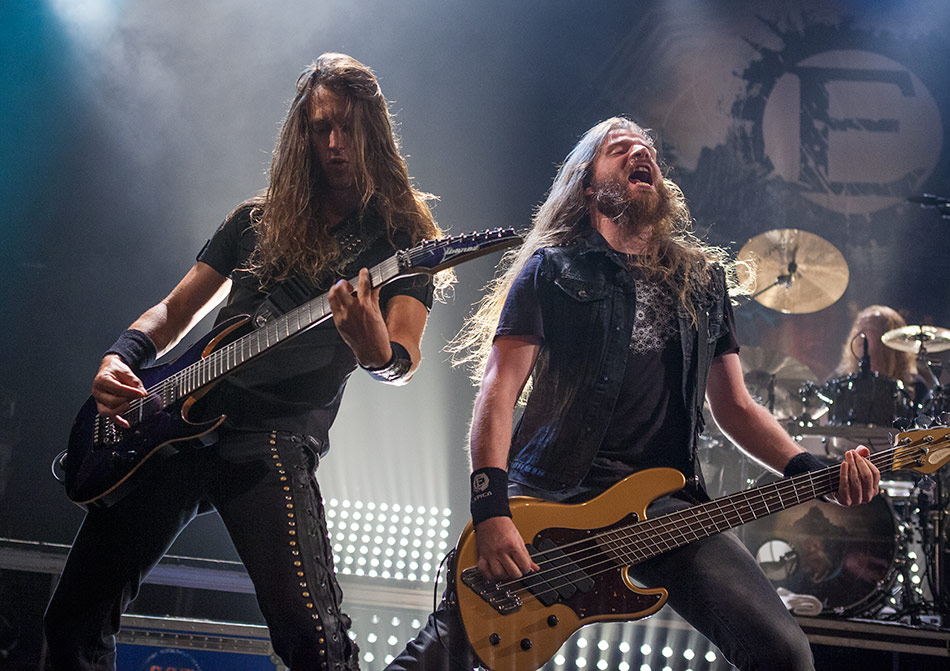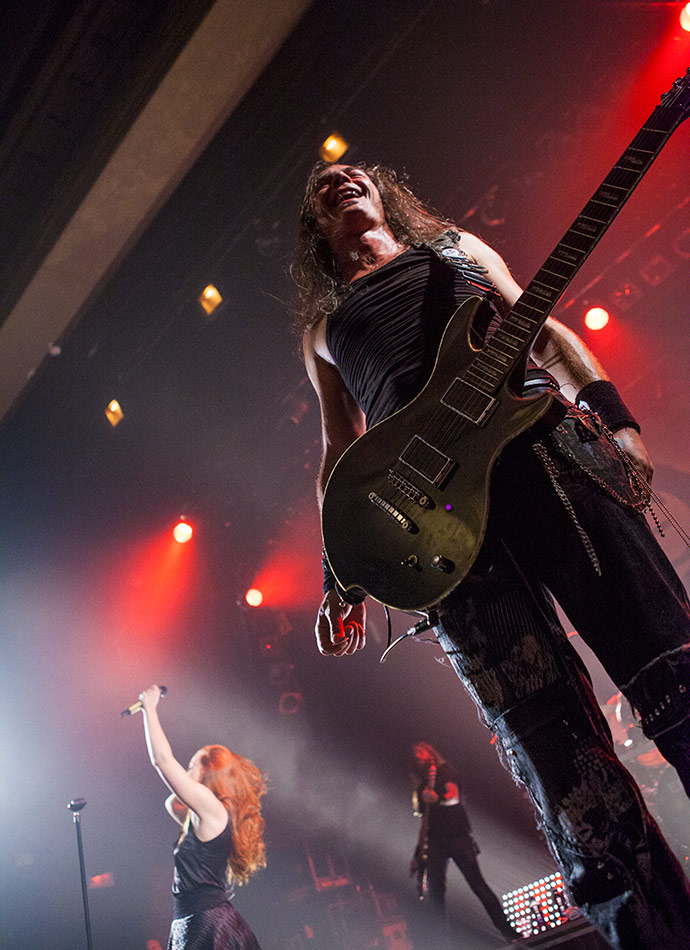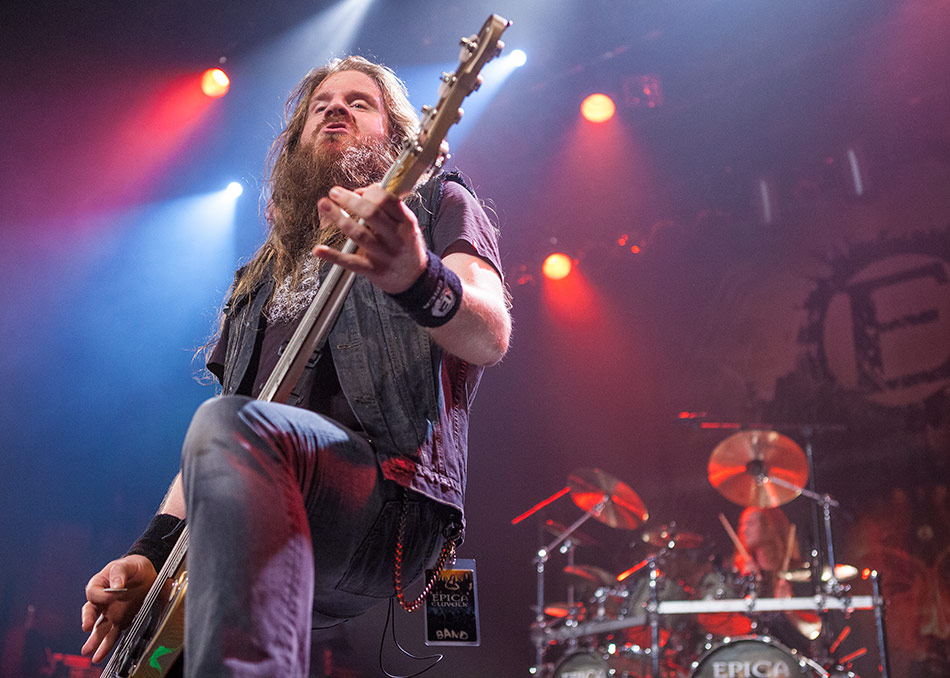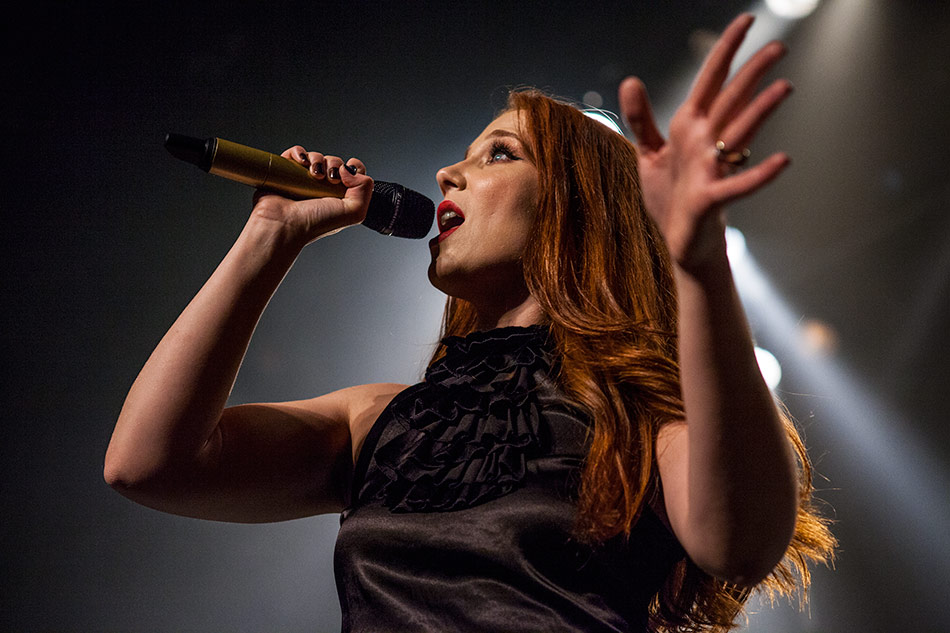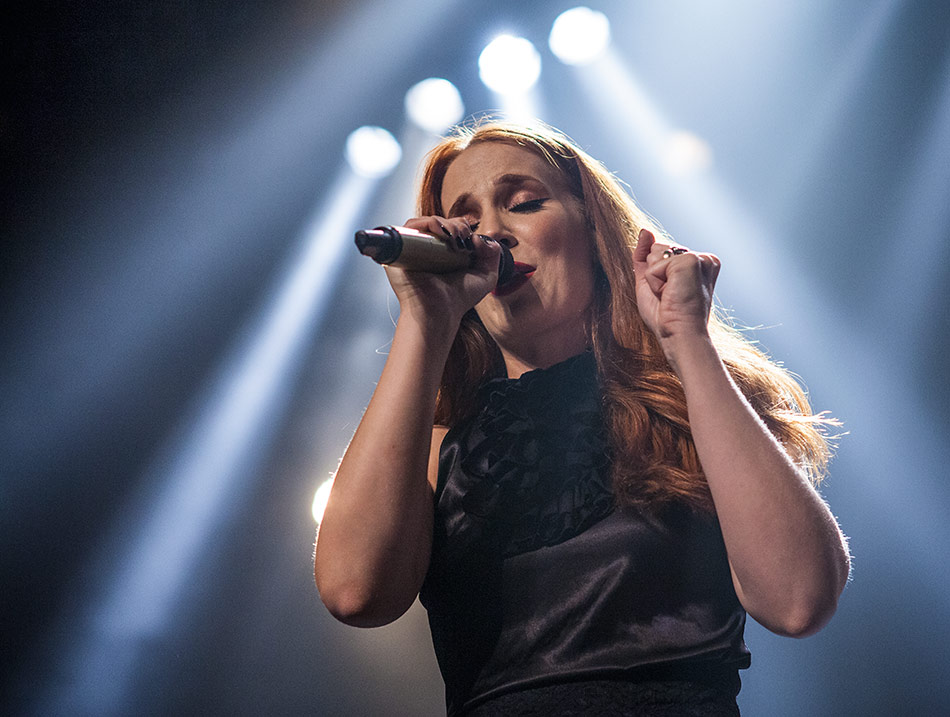 Epica performed in Montreal, Quebec, on September 11th, with local band The Agonist and Swiss folk metal act, Eluveitie opening.
Photos by King Hazard.
The Agonist played a status quo set, and Eluveitie, who played for an hour and a half, put on one hell of a performance. What's amazing about them is their ability to play folk metal, replete with traditional instruments, without it coming off as cheesy; it's still very much metal, and it's great.
Epica always puts on a fantastic show. They're professional and care deeply about their craft, so it's rare that they stumble during a live performance, if ever. But on this night, the band might have performed from a higher level due to some outside influences. Their performance was hard, heavy, powerful, perfect, and emotional.
The emotional deliver, in large part, is owed to frontwoman Simone Simons, who might have had the biggest reason to get lost in the music and exorcise some emotions. Although the band's official statement (see below) only says that Simons had to leave the tour after Montreal to head home for a family situation, the rumor circulating within the audience that night was that her father passed away. Regardless of the reason, family is important and our thoughts and sympathies go out to Simons, her family, and to the band.
And, just as Eluveitie before them, Epica played for the better part of two hours, burning through new songs and fan favorites. See the set list just below. In addition to Epica's performance, the sound and lights were masterful, filling up the venue with perfect levels and zero hiccups. Thank you sound guy.
Epica Set List:
1. The Second Stone
2. The Essence of Silence
3. Sensorium
4. Unleashed
5. Martyr of the Free World
6. Cry for the Moon
7. Drum Solo
8. Storm the Sorrow
9. The Obsessive Devotion
10. Victims of Contingency
11. The Phantom Agony
Encore:
12. Sancta Terra
13. Unchain Utopia
14. Consign to Oblivion
Epica's Official Statement Regarding Simone Simon:
Dear North American fans,
Luck has not been on our side as of late and it is with heavy hearts we share some unfortunate news.
A couple of days ago something dramatic happened in Simone's close family. After serious consideration and as things aren't looking good, the only option for her is to fly back home to be there with and for her family. Resulting in us canceling the four upcoming shows (Quebec City, Toronto, Chicago, Minneapolis.)
Respect to Simone for carrying on and rocking out with us for the past couple of days. VIP sessions will still take place without Simone, people who don't show up these sessions will automatically receive a refund. We will also be hanging out at the merchandise stand in support of the tour.
At this time, the Revolver tour will carry on as scheduled with Eluveitie and The Agonist, and we'll keep you updated on resuming the tour.
We want to thank you in advance for your understanding and we'll keep you updated on resuming the tour. For details on refunding your tickets please contact your local venue.
We're sending all our positive energy to Simone, her family and friends.
Take care,
Epica
Rock Hard \m/