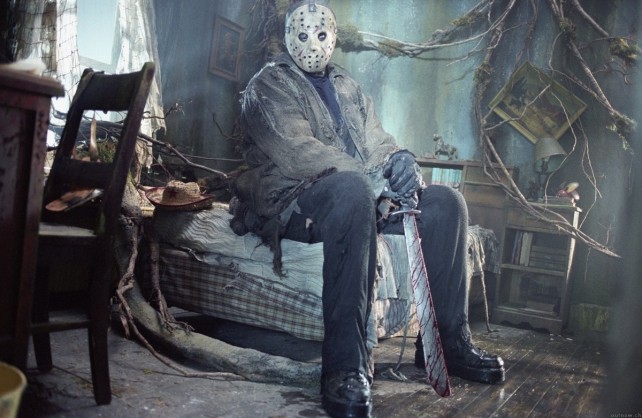 Travellers and tourists heading to Las Vegas this October with a horror itch may want to experience the 13th anniversary of Fright Dome at Circus Circus. Beginning Friday, Oct. 2 Fright Dome will take over all 5-acres inside of The Adventuredome theme park at Circus Circus with a promise from owner Jason Egan that horror fans will experience the most interactive, terrifying and twisted experience in the event's 13 year history.
Jason Egan said,
I have launched Halloween events all over the world and still the most important thing to me is that our fans experience sheer terror from start to finish. When I came to Las Vegas the only thing here was tiny trailer-based haunted houses so I saw an opportunity to create something huge. After 13 successful years, I am so thrilled to be launching all of my team's new insanely creative and disturbing ideas to celebrate this season. When it came to planning our 13th anniversary I didn't want it to feel like walking through a museum, I wanted to create something extremely twisted and interactive that makes everyone feel as though they are a part of the madness.
One of the attractions fans shouldn't miss at Fright Dome this Halloween season is the new Friday the 13th 4-D: A Deadly 4-D Experience. Which is the very first haunted attraction in the world to feature a 4-D show with the Friday the 13th brand.
Horror hounds will get to experience another dimension of terror as Jason Voorhees, the world's most recognizable horror icon, slashes his way through thirteen kills in thirteen minutes. Jason attacks anyone who enters the grounds of Camp Crystal Lake with every twist and turn. Heightened by hair-raising 3-D and startling special effects; this creepy 4-D experience delivers heart-stopping action.
Fright Dome is open from 7 p.m. to midnight Oct. 2-31 on select nights. General admission tickets start at $35.95 with fast pass tickets available for an additional $20 allowing express line entry for all six haunted houses.
For more information, please visit: www.frightdome.com