One Machine, the brainchild of acclaimed guitarist/songwriter Steve Smyth (Testament, Nevermore, Forbidden, Dragonlord, Vicious Rumors), recently announced the impending release of their second full-length album, The Final Cull, out September 18th, worldwide via Scarlet Records.
Today, the band has revealed the album's second track, entitled "Forewarning," and it's a full-throttle old-school thrasher with high-pitched, almost power metal vocals. Check it out right now in the player above.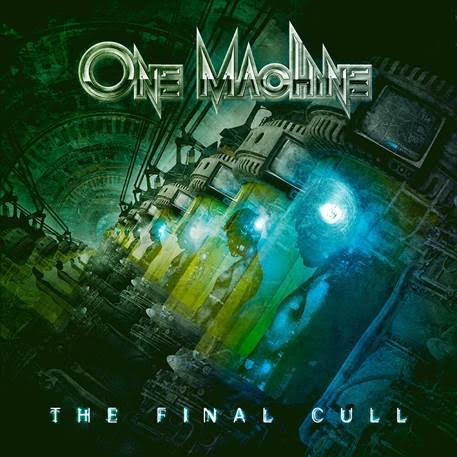 Guitarist Steve Smyth states:
Here is the opening song from our forthcoming album, The Final Cull, entitled "Forewarning"! Heavy out the gate, with a bit of a story inside the lyrics as well, which relate to advance warning of subliminal programming and psychological warfare, and the struggle to defeat it. This one was a lot of fun to tear up in the studio! One of the fastest songs on the album (and there's lots of these on the album), so press play, turn it up, and try not to bang your head! We dare you!
Rock Hard \m/