The title track from Twitching Tongues' forthcoming album, Disharmony, has the bleakest or most evil intro I've heard in a long while. But that darkness is just a precursor to the crushing rage and grinding that follows. Watch the Tyler Bradberry-directed video in the player above.
Disharmony will be released on October 30th, just in time to warm up your speakers for Halloween.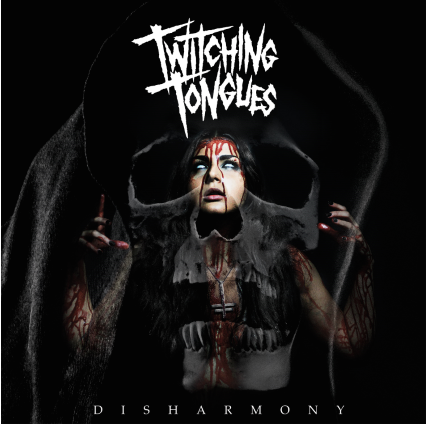 Led by brothers Colin Young (vocals) and Taylor Young (guitars/vocals; also of grindcore band Nails), Twitching Tongues has carved out a prominent place in Los Angeles' burgeoning music scene over the last several years. With two albums, Sleep Therapy (2012) and In Love There Is No Law (2013), under their belts and extensive worldwide touring, the band has quickly managed to become one of the underground's most discussed bands and are on the cusp of a major breakout with the release of Disharmony this fall.
Colin Young states:
This record represents every single thing we have done and have worked towards these past five years… It is a new beginning for this band, and it feels incredible to finally share it with all of you.
Pre-order Disharmony right here and follow the band on Facebook for additional updates.
Disharmony Track List:
1. Disharmony
2. Insincerely Yours
3. Asylum Avenue
4. Love Conquers None
5. Insatiable Sin
6. Cannibal
7. Sacrifice Me
8. Arrival
9. The End of Love
10. Cruci-Fiction
Rock Hard \m/