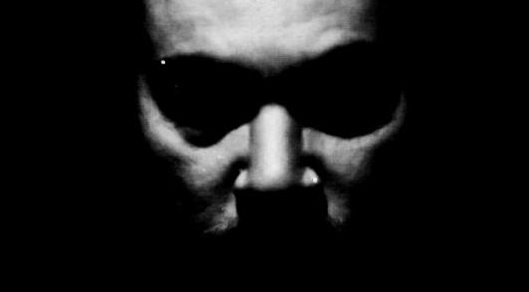 New York industrial metal act, Theologian, has released the first track from their forthcoming album, A Means by Which to Break the Surface of the Real, which becomes available on August 28th. The track, "God Comes as a Wall," is a journey into sound — dark, ethereal sound that commands you to focus. The building tension that never finds release is what one must hear if he were in a capsule hurtling toward the sun and his ultimate demise.
Go hear this track now at Noisey.
Redscroll Records will issue Theologian's A Means by Which to Break the Surface of the Real on LP as the first release under their new Nothing Under The Sun imprint on August 28th in a one-time pressing of 500 copies on black vinyl, as well as digitally directly through Theologian. Pre-orders for the LP are now available here.
Theologian's founder and only full-time member, Lee Bartow (aka, Theologian Prime), executes the synth, vocal loops, and mixing/editing on "God Comes as a Wall." The track also features the damaging infiltrations of David Castillo (Primitive Weapons, White Widows Pact) supplying vocals and synth, with all engineering and additional synth contributions by Kevin Reilly (Love Is Nothing, Navicon Torture Technologies).
Theologian Live Dates:
9/11/2015 The Silent Barn – Brooklyn, NY w/ Nyodene D, Dreamcrusher, more TBA
10/02/2015 Brighton Music Hall – Allston, MA @ Voidstar 25th Anniversary Fest @ w/ Author & Punisher, Compactor, Insect Ark, The Vomit Arsonist, more
10/30/2015 The Acheron – Brooklyn, NY @ w/ Sewer Goddess, Gnaw, Kintaan
Rock Hard \m/