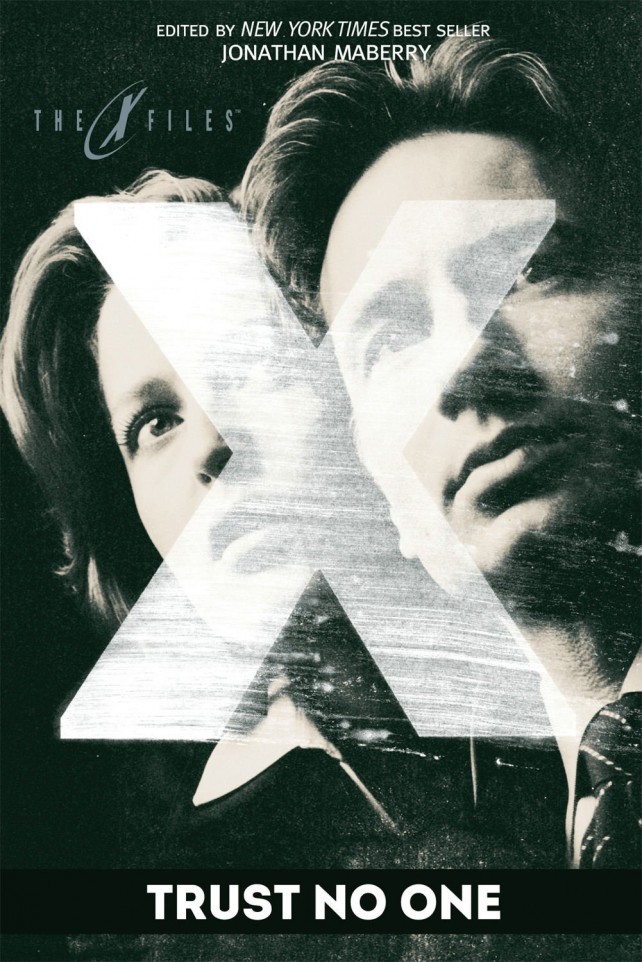 With The X-Files returning onto television in January, fans of the beloved sci-fi series may want to grab the new X-Files book to help hold you over until the special six-episode event series debuts.
As of Tuesday, an authorized paperback anthology titled The X-Files: Trust No One has been released to the public. It was edited by Jonathan Maberry, an American author of horror fiction who has won multiple Bram Stoker Awards for works such as Ghost Road Blues (2006) and Rot & Ruin (2010). The 360 page paperback features multiple new case stories from top storytellers such as Brian Keene, Heather Graham, Tim Lebbon and more.
Scully and Mulder continue their journey into darkness as they face aliens, monsters, shadow governments, and twisted conspiracies.
The X-Files: Trust No One can purchased via Amazon and Barnes & Noble.