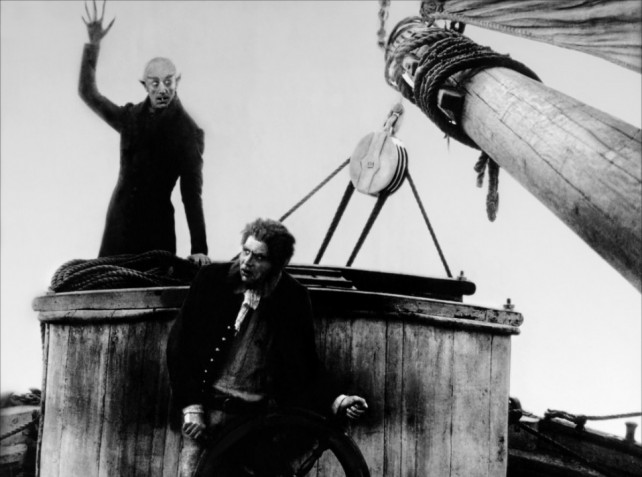 If you're a fan of classic monster films, especially one that dates as old as 1922, then you will be happy to hear that Nosferatu: A Symphony of Horror is getting remade and is already in development at Studio 8 with Robert Eggers (The Witch) set to pen and helm the remake. Nosferatu is a German Expressionist horror film, which is still regarded as one the most eerie horror films of all time. The classic was directed by F. W. Murnau, starring Max Schreck as the vampire Count Orlok.
As for the remake, it's currently untitled, however, it will most likely be based again on Bram Stoker's classic novel, Dracula. Producing the Studio 8 project are Jay Van Hoy and Lars Knudsen's Parts and Labor.
We will continue to follow up on the remake, so make sure you stay tuned to Yell! Magazine for further updates on Nosferatu.
---
Nosferatu Synopsis
An unauthorized adaptation of Bram Stoker's Dracula, Nosferatu is the quintessential silent vampire film, crafted by legendary German director F. W. Murnau (Sunrise, Faust, The Last Laugh). Rather than depicting Dracula as a shape-shifting monster or debonair gentleman, Murnau's Graf Orlok (as portrayed by Max Schreck) is a nightmarish, spidery creature of bulbous head and taloned claws — perhaps the most genuinely disturbing incarnation of vampirism yet envisioned. Nosferatu was an atypical expressionist film in that much of it was shot on location. While directors such as Lang and Lubitsch built vast forests and entire towns within the studio, Nosferatu's landscapes, villages and castle were actual locations in the Carpathian mountains. Murnau was thus able to infuse the story with the subtle tones of nature: both pure and fresh as well as twisted and sinister.