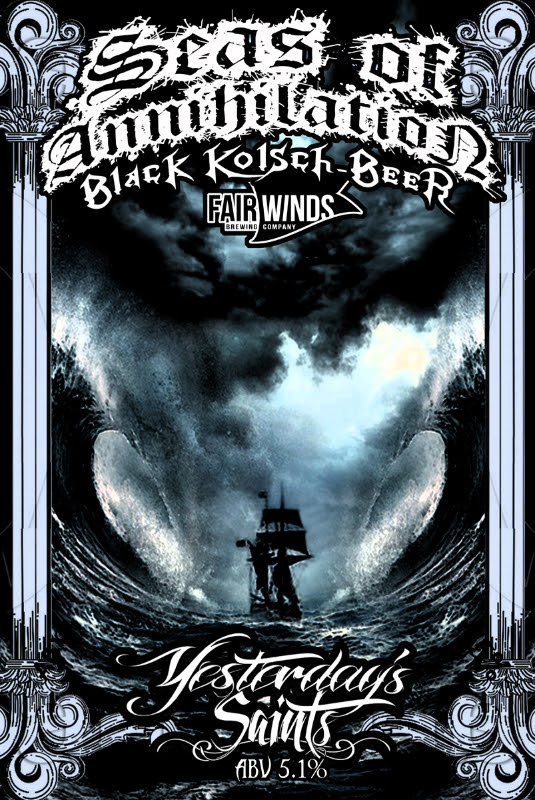 Fair Winds Brewing Co. has brewed Seas of Annihilation, a crisp and refreshing black kolsch for Yesterday's Saints. Brewer Will Cook created the recipe with YS. The beer is as dark as the night sky and has a touch of smoke from the embers of hell. At 5.1% you can drink it all day in the summer sun. It'll keep you cool while your flesh boils from your animated carcass. Seas of Annihilation will be available at Fair Winds Brewery in an exclusive release on August 1, 2015, at 7 p.m. in the Fair Winds Tap Room at 7000 Newington Rd., Lorton, Virginia. Artwork for Seas of Annihilation is being created by Adam McCarthy (Drogoth of Sothis) and will be unveiled at the event.
Order Yesterday's Saints' latest release, the concept album Generation Vipers, right here.
And visit the band's Facebook page to keep up with tour news and more.
Rock Hard \m/