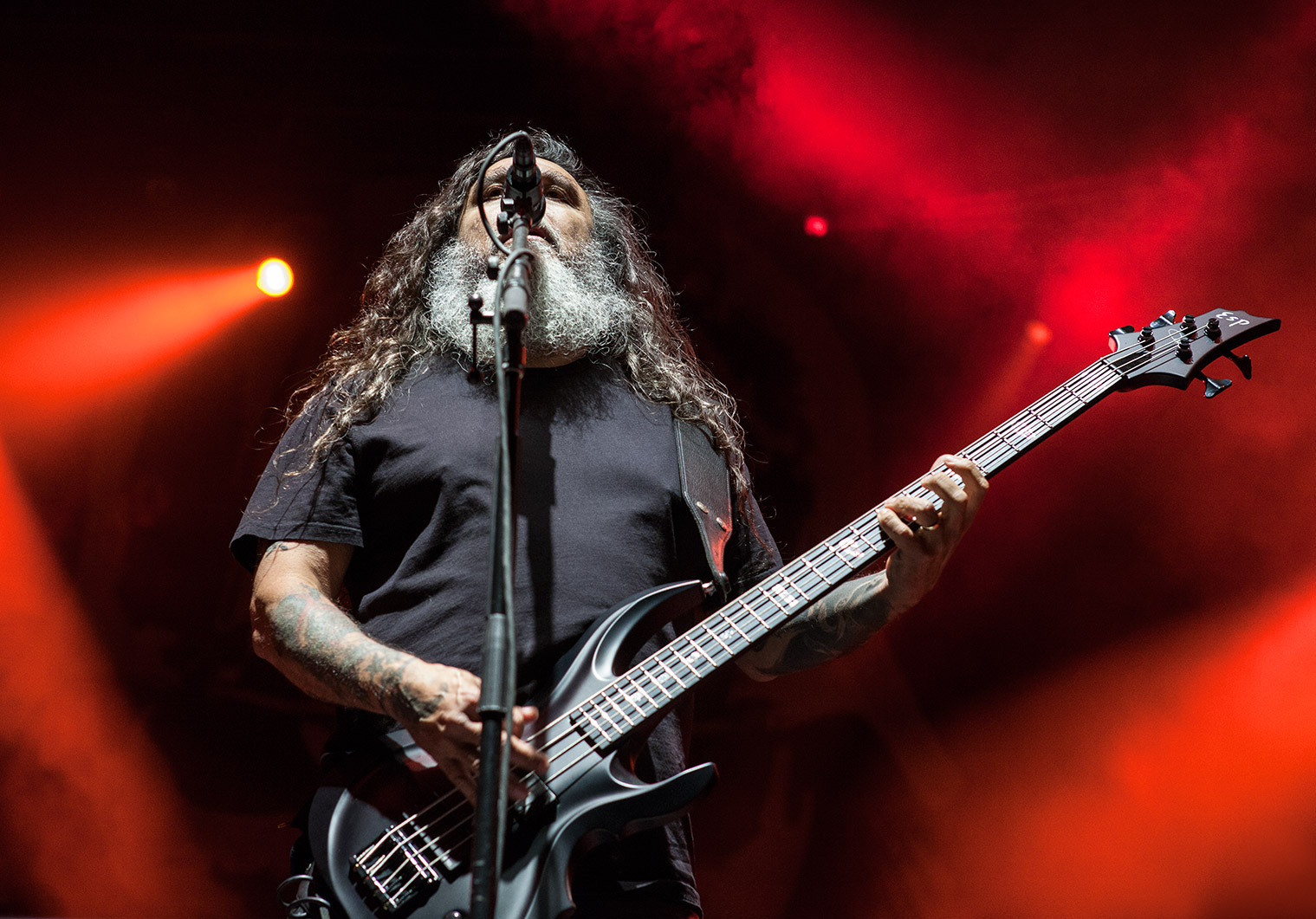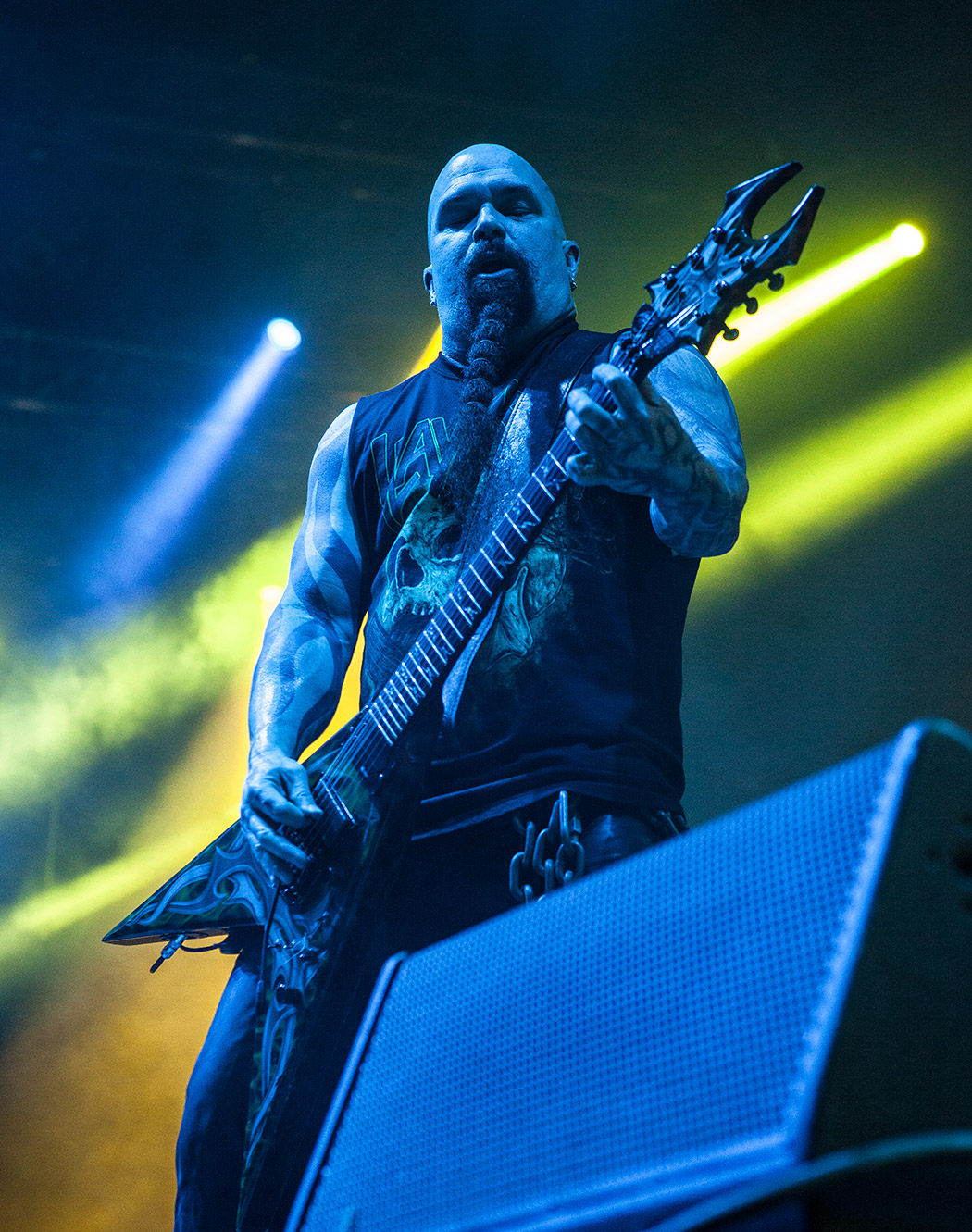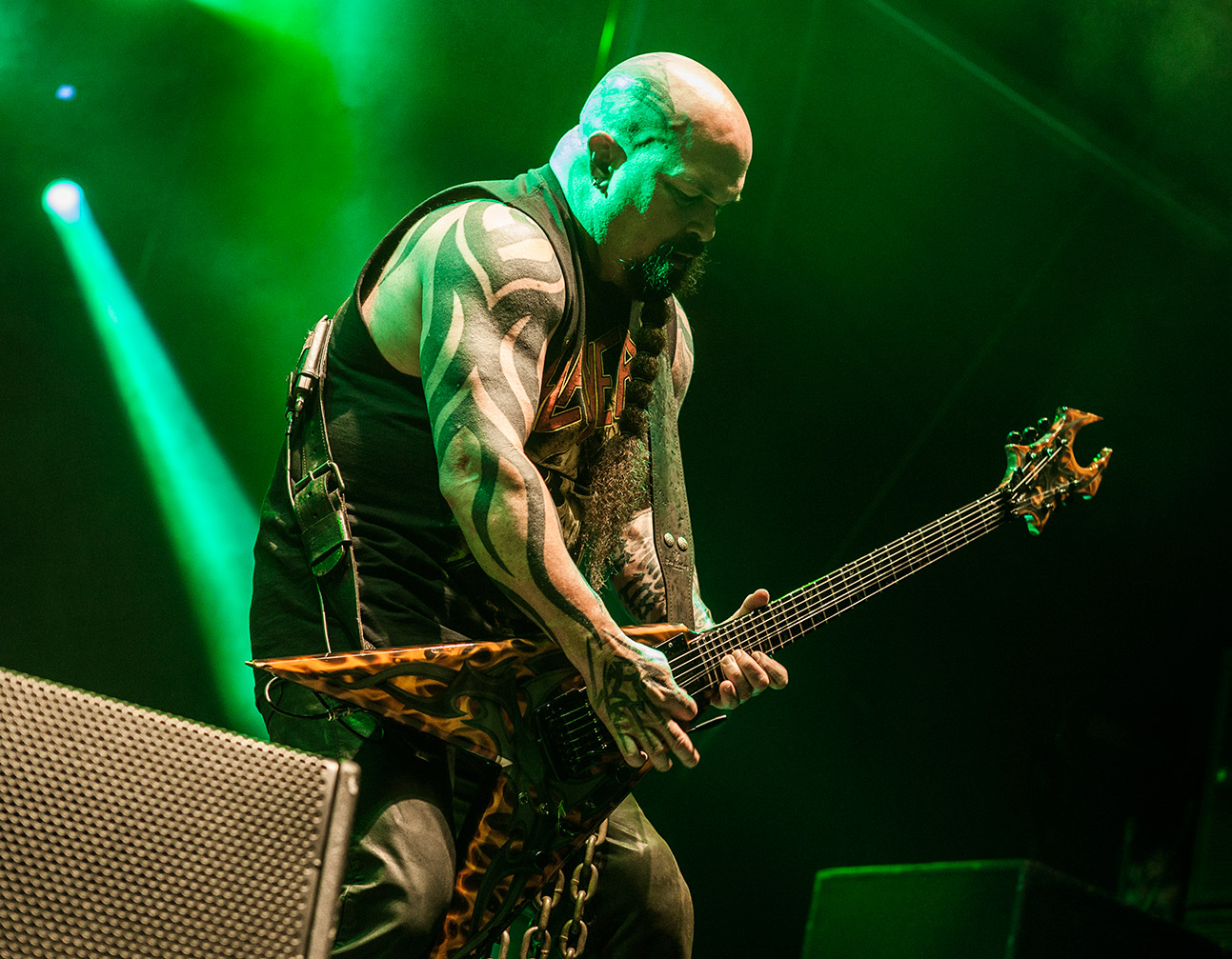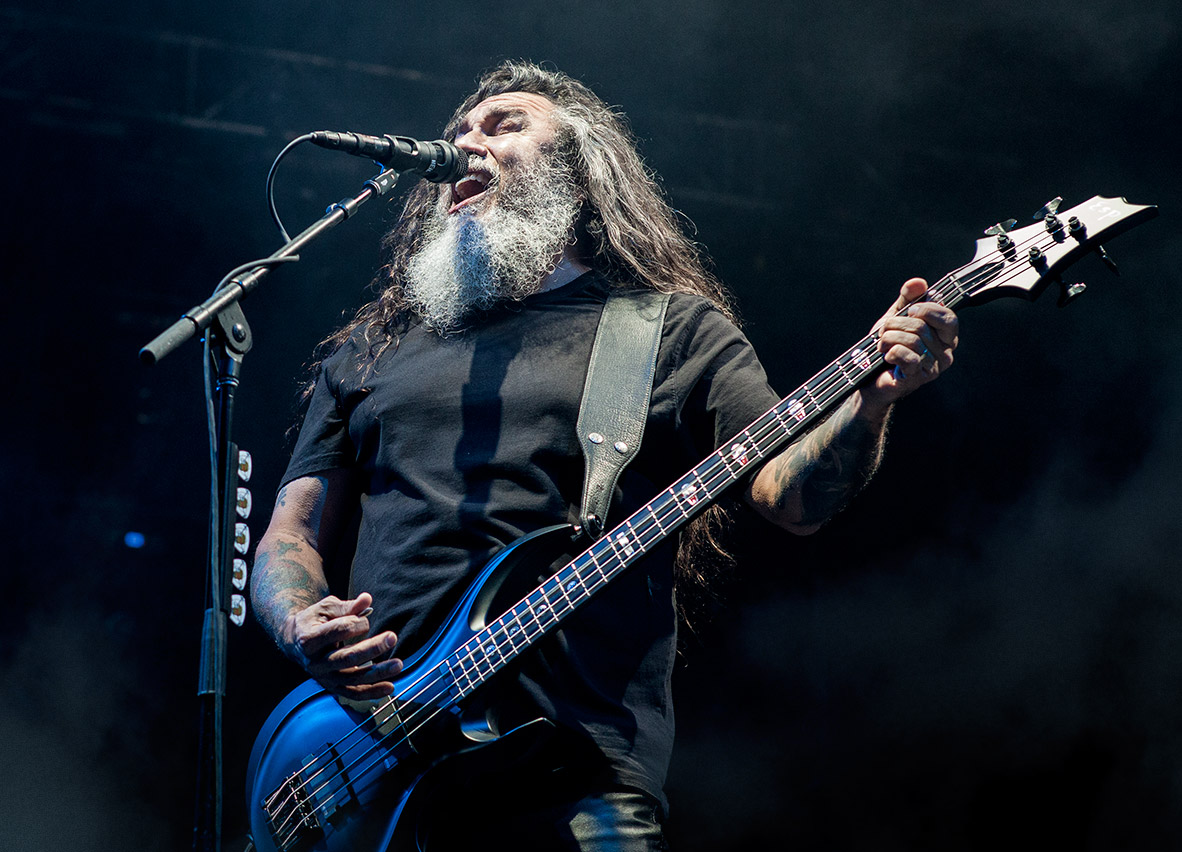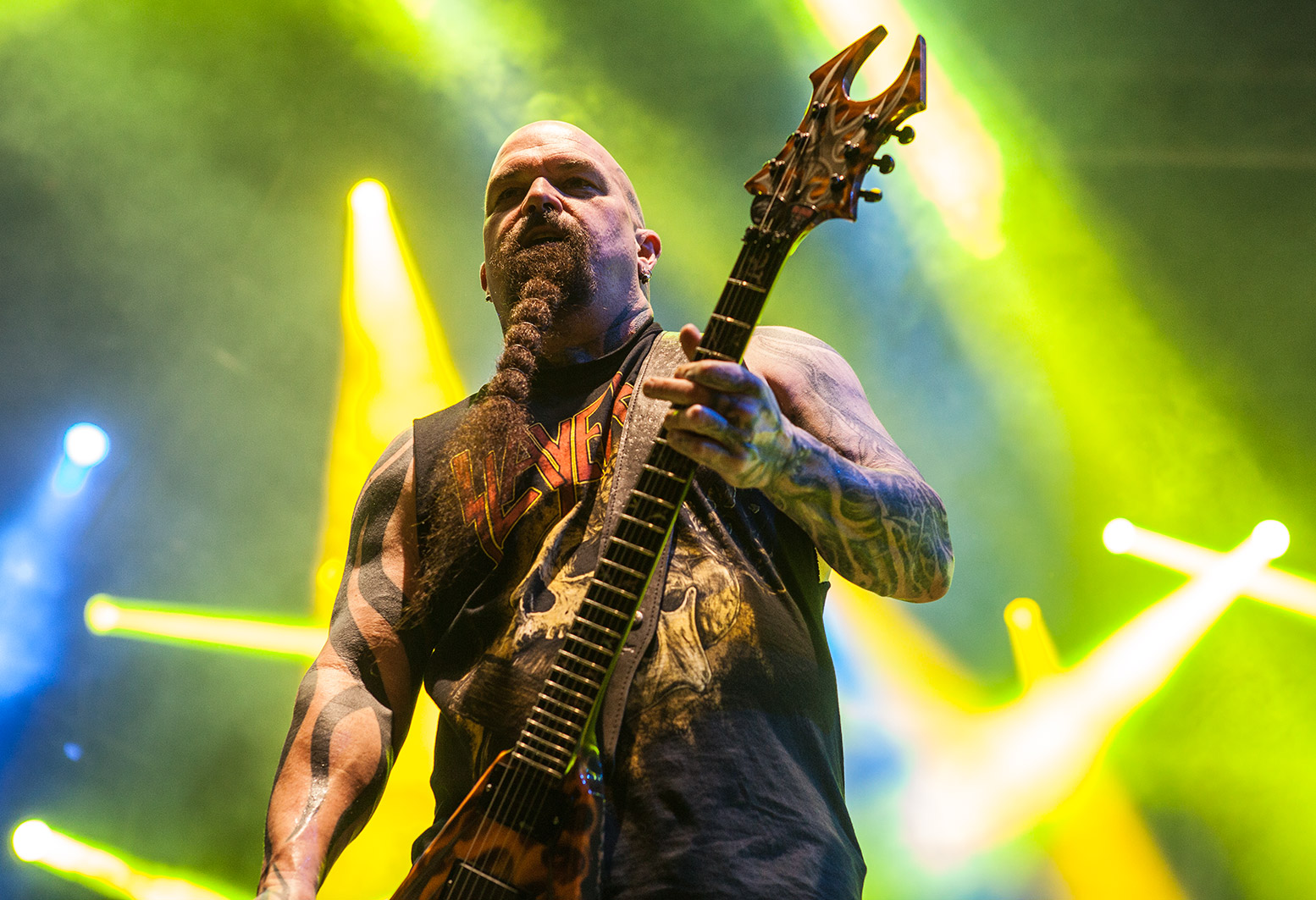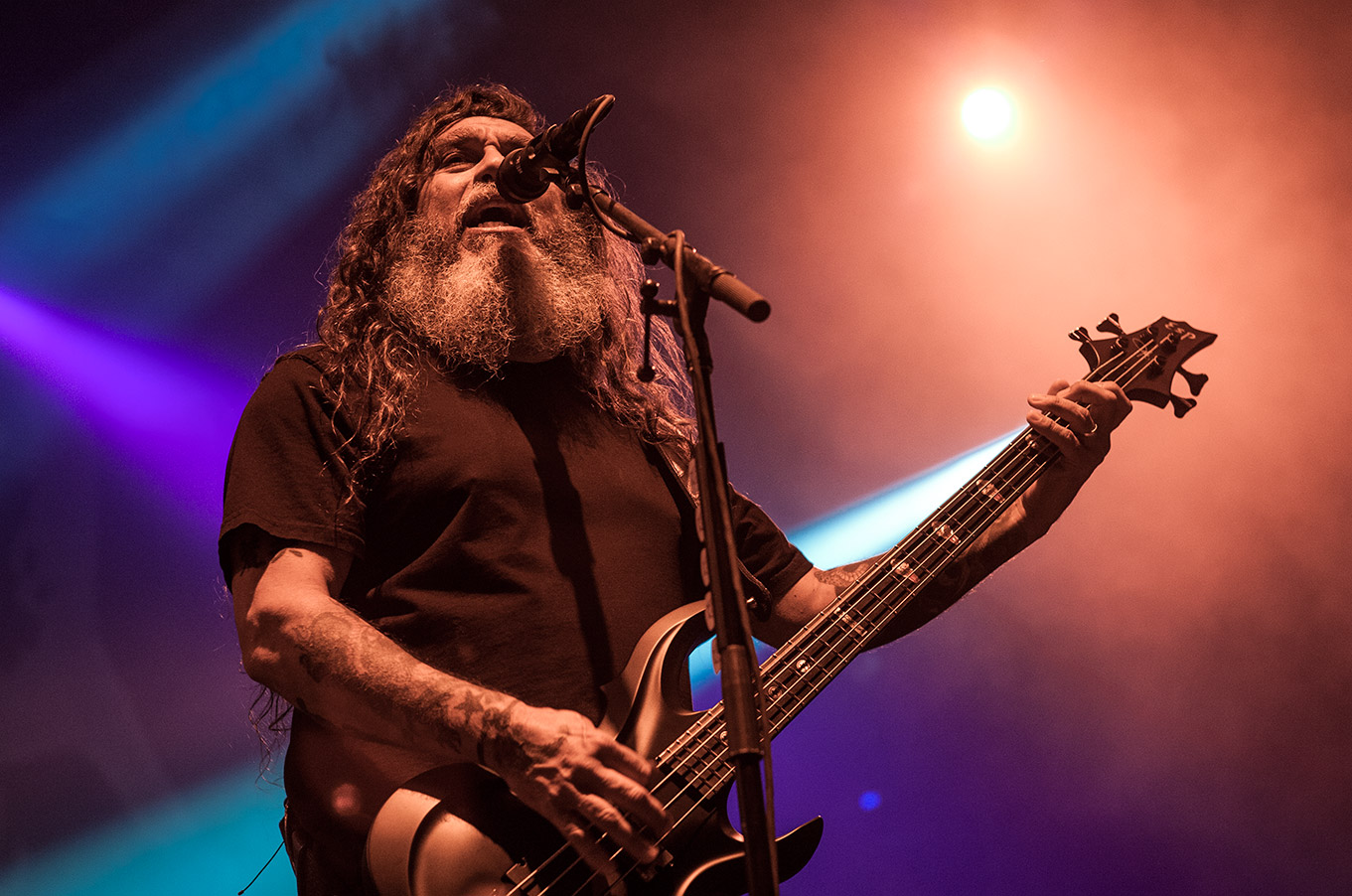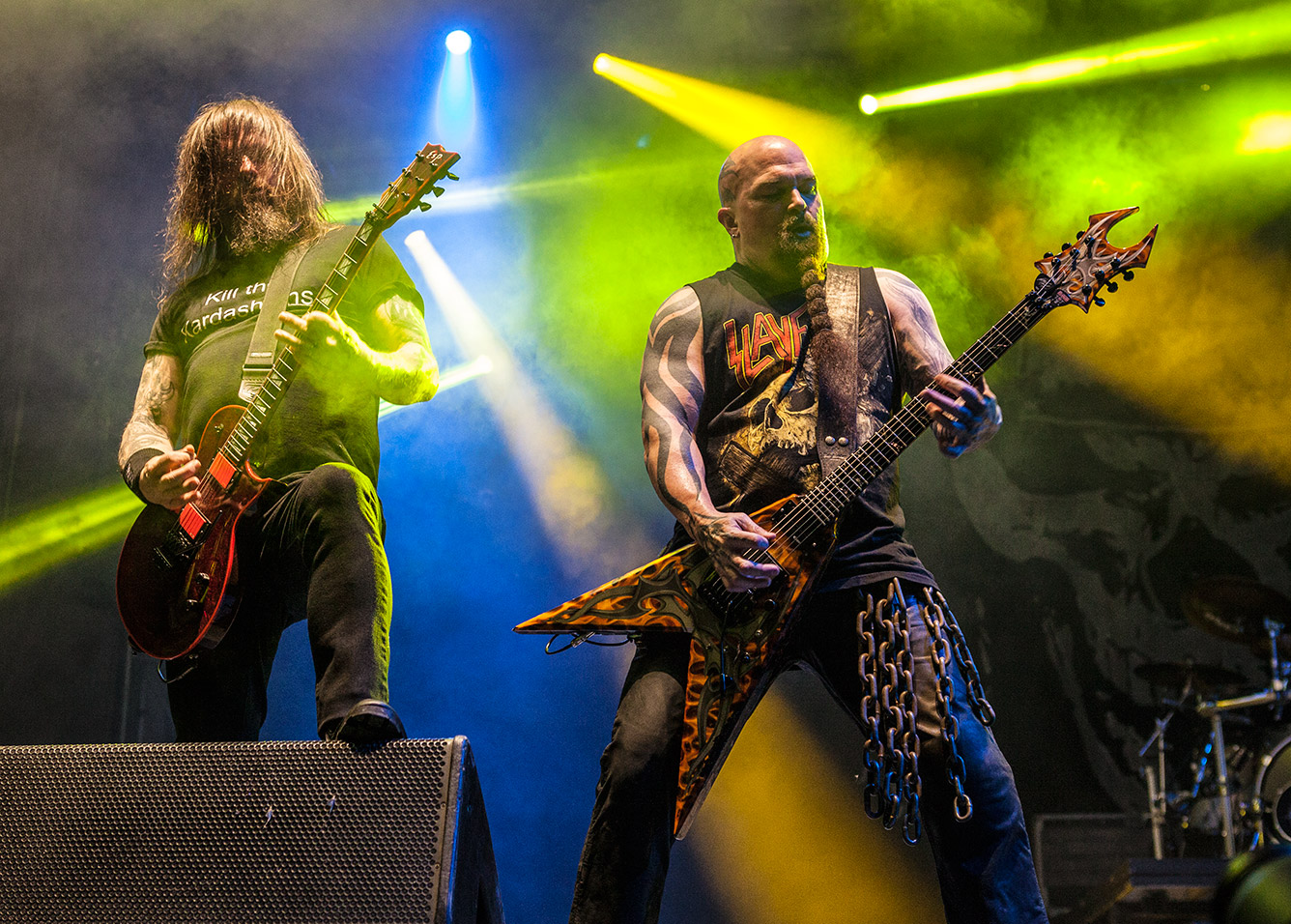 This being about the fourth time that I've seen Slayer live since 1998, I simply can't say much that's negative about their performance. The fact is that each and every time that these thrash metal titans step up to the plate, they hit a homerun.
Their sound is always perfect, meaning that the mix is excellent, the tone is spot on, and the levels are album precise. I don't think that I've ever seen a fuck up in term of feedback or blown amps or dropped PA systems… and I've certainly never seen a band member correcting a sound guy.
Their show at Amnesia Rockfest 2015 was no different. Truly, Rockfest couldn't go wrong booking these guys.
Sure, there's not a lot of action going on up on the Slayer stage, but we're not watching Slayer for a theatrical performance. The most theatrical I ever saw them, however, was back in 1998, at Ozzfest, when they had two big video screens showing graphic videos and images of surgical practices and actual war injuries. Theatrical is probably the wrong term for that… it was more shocking, morbid, and grotesque than anything.
The one thing I'll say about Slayer's show on Saturday, June 20th, is that for the first time the absences of Jeff Hanneman and Dave Lombardo were apparent. Don't get me wrong, Paul Bostaph and Gary Holt are doing a fantastic job, especially Holt's war on the Kardashians, but there's a noticeable difference in sound.
Regardless, I don't think these guys got much more mileage in the tank, so you better see them as often as possible while you can. And if you've never seen Slayer, what the fuck are you waiting for?
Slayer Amnesia Rockfest 2015 Setlist:
1. "World Painted Blood"
2. "Postmortem"
3. "Hate Worldwide"
4. "Chemical Warfare"
5. "Mandatory Suicide"
6. "Disciple"
7. "Seasons in the Abyss"
8. "Dead Skin Mask"
9. "Raining Blood"
10. "South of Heaven"
11. "Angel of Death"
Rock Hard \m/