Anyone following the Megadeth story knows that Chris Broderick (guitars) and Shawn Drover (drums) left the legendary thrash metal group rather abruptly. What you might not know, although we've discussed it here, is that Broderick and Drover resigned within hours of each other and have come together to form a new band. Last week, the name of that band was revealed, as well as the first teaser of what they sound like. As you might have guessed, the name of the band is Act of Defiance — which may or may not be telling of the circumstances of their departure from Megadeth, although things sounded to be pretty amicable — and the teaser is of the song "Throwback," which you can hear in the player above.
The remaining two-fourths of Act of Defiance consist of former Scar the Martyr frontman, Henry Derek, and former Shadow's Fall guitarist, Matt Bachand, on bass.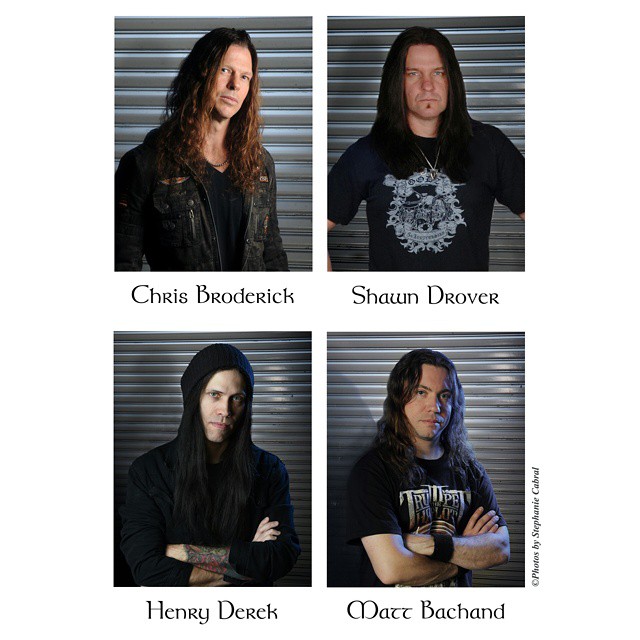 Act of Defiance has signed to Metal Blade Records, and the band has been in the studio with producer Chris "Zeuss" Harris since the end of January. Here's a bit of what Broderick has posted on Facebook:
I'm so excited to finally be able to announce Act Of Defiance to the world. Shawn and I finished tracking drums in the first week of February – his performance and tones are simply incredible. I've started tracking rhythms and leads as well as working with Henry to get final voice takes, while Matt will record bass at his studio… I am really enjoying the ability to create a killer mix of thrash and modern metal. I'm very proud of what we have written, and I hope you all dig it.
So, what do you guys make of Act of Defiance and their sound? Sounds good, right? We can't wait to hear more!
Rock Hard \m/