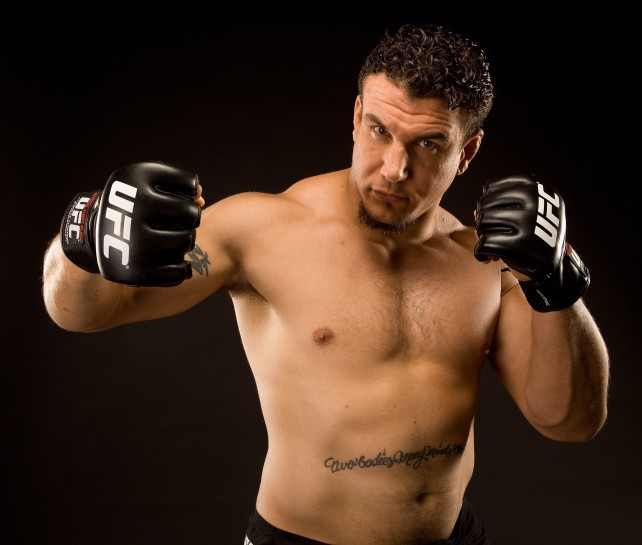 At UFC Fight Night 61, Frank Mir (17-9) dropped Antoni "Bigfoot" Silva (18-7-1) with a big left hook and finished the Brazilian heavyweight with a barrage of ground and pound in the very first round. With a solid win like this, Mir just saved his MMA career in the UFC.
Mir winning over "Bigfoot" after a three-year losing skid guaranteed him another fight or two inside the Octagon. In fact, the UFC is probably working on his next fight and Mir is already eyeing his next opponent. During the post-fight presser for UFN 61 in Porto Alegre, Brazil, Mir said that he would "absolutely" be interested in another fight with Brock Lesnar, which would be a trilogy since they fought each other at UFC 81 and UFC 100:
I think it would be a huge, big fight. I think it's something that would catapult my name even higher up. I mean, a rubber match between the two of us would be a phenomenal fight. To keep that anywhere in the works, I had to get a win tonight.
At age 35, Mir believes if he has the same energy and mindset as he did on Sunday night, he could take out anyone on the planet, including the WWE pro-wrestler:
If Brock Lesnar decides to come back, [I would] welcome him back, I don't think he likes getting punched very much; I'm looking like I'm actually figuring how to punch pretty hard. So whoever they give me. If I come in at 100% and I feel good like I did tonight, I wouldn't bet on anybody across from me.
Lesnar's contract with the WWE ends in the spring, if he decides to re-signs with the UFC, then I'm sure Mir will get his rubber match.